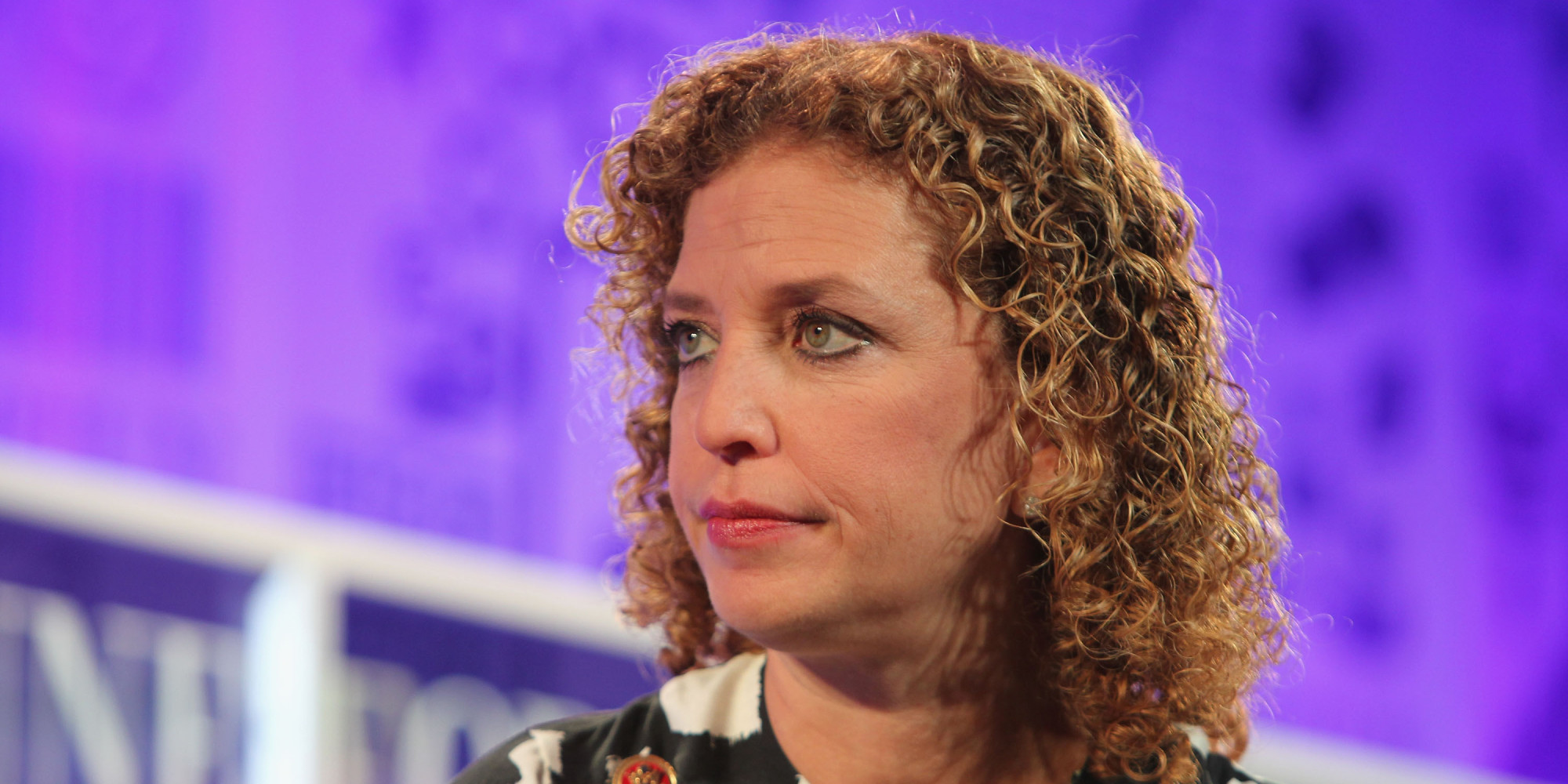 With fears running high among Latinos, Muslims, women, and other groups in the wake of Donald Trump's election, South Florida Congresswoman Debbie Wassermann Schultz and three of her Democratic colleagues aim to be proactive in telling those groups that they're thinking of them, and will be wearing safety pins on the floor of Congress as a symbolic gesture. And they're encouraging their congressional colleagues to follow suit.
"In the wake of the legitimate fear that has been instilled in the hearts of too many of our fellow Americans, a symbol of safety, unity, and love has been advanced by wearing a safety pin on your lapel," reads the letter, co-authored by Wasserman Schultz, Indiana's Andre Carson, Texas' Joaquin Castor, and Pennsylvania's Brendan Boyle to the Democratic caucus.
"We invite you and your staff to join us in fastening a safety pin to your clothing this week, as a demonstration that we stand for safety, healing, and unity against bigotry, anti-Semitism, homophobia, and misogyny," the letter continues. "Let's go high by sending a message that we are a safe haven, a refuge, and a bulwark against hate."
The safety pin movement began over the summer, after British citizens voted to leave the European Union. According to the New York Times, an American woman living in Britain suggested on Twitter that people wear safety pines to show support for immigrants living in the United Kingdom
The Guardian reported there was a 57 percent rise in reported hate crimes after the referendum. The woman, the newspaper reported, wanted to do something to show she supported the immigrant community. She was inspired by the #illridewithyou movement. In Australia, people used the hashtag to take public transportation with Muslims after a Muslim gunman held people hostage in 2014.
The lawmakers say they'll be sending a strong message to those in fear that "regardless of which political majority wins an election, the American majority stands against those who wish to divide us. Let us all stand in solidarity with those whose differences are what make our nation truly great."
More than 20 other Democrats say they'll be wearing safety pins, according to Wasserman Schultz spokesman.