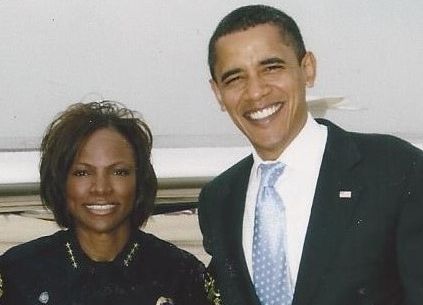 With his legacy on the line, Barack Obama went all out during this just-concluded election season to not only get Hillary Clinton elected, but also more than 150 down ballot races for state Senate and House in states across the country, including 13 Democrats on the ballot in Florida.
With one House race so close there is a recount going on, the president's record on those picks in Florida stands at 5-7.
Though a former state senator himself in Illinois, Obama had never previously endorsed in state Legislature races as president before this year. His first batch of any state legislative endorsements came in Florida on Oct. 21, and he actually cut an ad for state Rep. Jose Javier Rodriguez, who ultimately ended up defeating GOP incumbent Miguel Diaz de la Portilla in Senate District 37.
Another Obama pick, former state representative Linda Stewart, defeated Republican Dean Ascher in the newly created Senate District 13 seat.
However, Obama's other three Senate picks went down to defeat: Rod Smith to Keith Perry in the newly drawn SD 8 district; Debbie Mucarsel-Powell to GOP incumbent Anitere Flores in HD 39; and Bob Buesing, who lost by seven percentage points to House District 60 Rep. Dana Young in the newly created SD 18 seat in Hillsborough County.
In the House, Obama has a chance of going .500 in his eight picks, if Democrat Robert Asencio can continue to hold onto his narrow lead over Republican David Rivera in the House District 118 recount going on this week inside the Miami-Dade County Supervisor of Elections office.
Other Democrats backed  by Obama who won last week were Ben Diamond in Pinellas County's House District 68; Nick Duran in HD 112; and U.S. Army veteran Daisy Baez over Republican John Courier in a close matchup in the HD 114, 51 percent to 49 percent.
The four Democrats who lost were Beth Tuura in House District 47, who lost out to GOP incumbent Mike Miller. Tampa attorney Rena Frazier lost by nine points to GOP incumbent Ross Spano in HD 59; Lisa Montelione lost to GOP incumbent Shawn Harrison in HD 63, 51 percent to 49 percent ; and attorney Ivette Gonzalez Petrovich lost out GOP incumbent Manny Diaz in the House District 103 race.
Obama also backed Patrick Murphy for Senate and Charlie Crist, Stephanie Murphy and Val Demings in congressional races, cutting TV ads for Crist and Patrick Murphy.