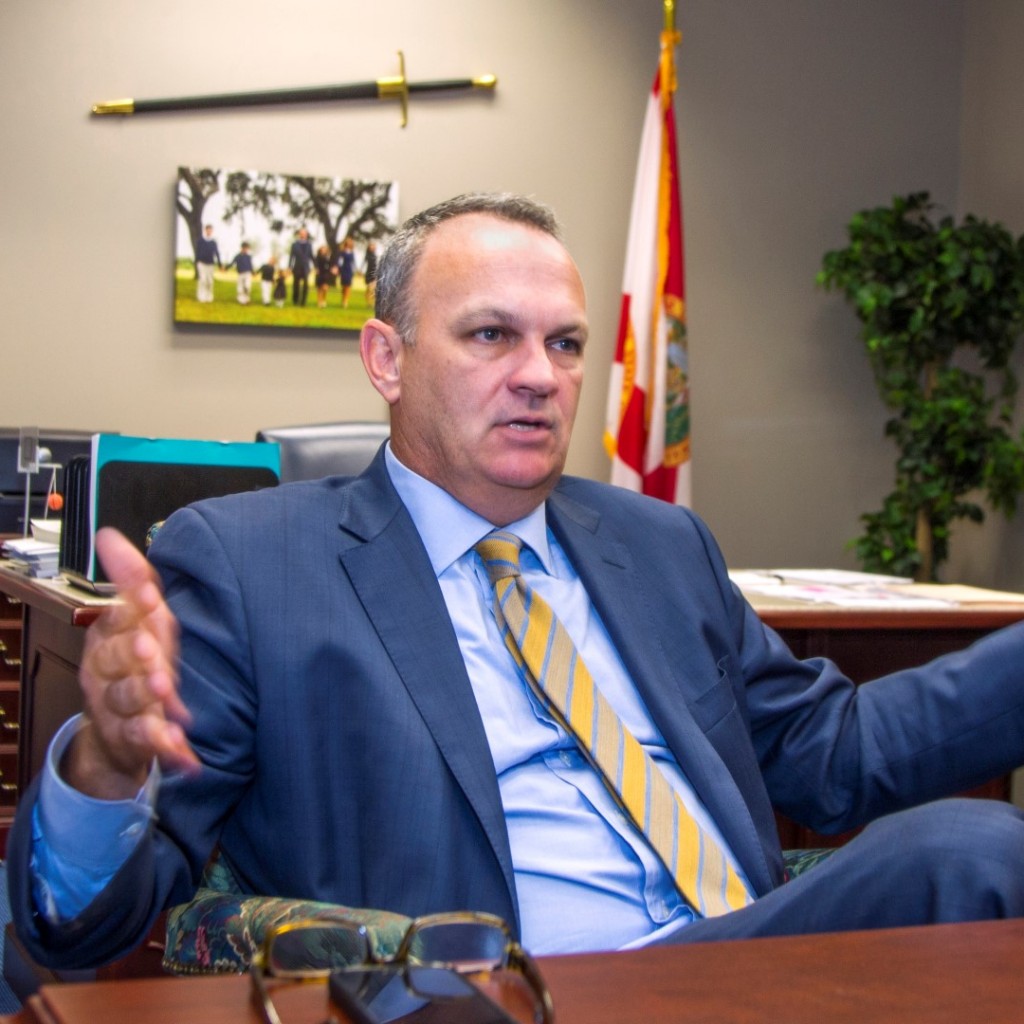 New House Speaker Richard Corcoran expects funding requests for Florida's top jobs agency to move through his chamber's committees, despite his strong personal objections to taxpayer-financed economic incentives.
Matt Dixon of POLITICO Florida reports Gov. Rick Scott is requesting $85 million in incentives for a broad range of business deals to attract businesses to Florida.
Also, the Department of Economic Opportunity — an agency Scott oversees — is requesting funds for VISIT FLORIDA, the quasi-governmental tourism arm, and Space Florida, which is tasked with boosting the state's space sector.
Corcoran opposes those finance requests, just as he has a philosophical difference over economic incentives. Despite that, the House speaker believes they will likely be considered by the House Commerce Committee, chaired by Miami Republican Rep. José Díaz.
Corcoran told Dixon he opposes all taxpayer-funded incentives, which he believes is not a function of government, but will not stand in the way of committees considering funding requests.
"All of those are on the table and will be evaluated," Corcoran said.
Decisions will be made on whether they offer a high return on investment. If not, Corcoran said the programs will be "cut."
Among the requests from the Department of Economic Opportunity is $26 million in a one-time trust fund disbursement for VISIT FLORIDA, an amount supplemental to the $50 million in recurring funding — $76 million in the current year's budget.
As part of the department's request, Dixon reports each dollar is expected to bring in $1.80 in private sector matching funds.
Per the request: "The current base funding of $50 million matched at 1.8-to-1 will result in lower overall private funding compared to the prior two years, which will result in a reduction in tourism marketing programs, and a correlated reduction in visitation, tourism spending, and economic impact."
Space Florida also is asking for $7 million to attract companies to the Space Coast, which is still dealing with the shutdown of the federal Space Shuttle program.
That funding request says: "The space industry is … transitioning from an era that has been largely federally dominated to a true commercial marketplace that is increasingly driven by the private sector."