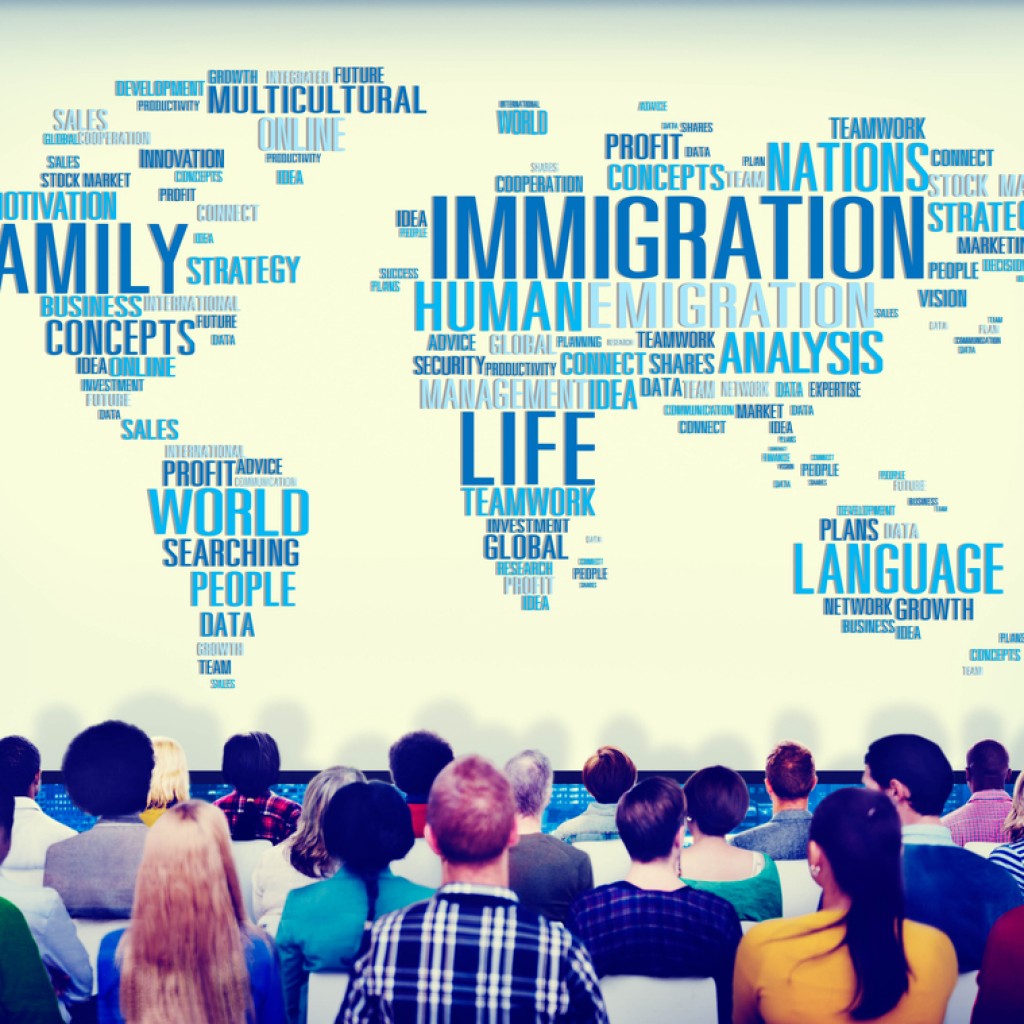 A new conservative coalition has formed in Florida seeking to push for immigration reform that would also oppose any mass deportations of undocumented immigrants.
Floridians for an Immigration Solution, chaired by Ed Moore, president of the Independent Colleges and Universities of Florida, announced Wednesday it wants to work with a Donald Trump White House and Florida's congressional delegation to push for four immigration reform points that would first secure the borders, then overhaul legal immigration systems, while allowing most undocumented immigrants to stay.
The group's leadership includes state Sen. Rene Garcia, Hialeah Mayor Carlos Hernandez, Will Ward of the Seafood Harvesters of America, Miami-Dade County Commissioner Juan Zapata and Julio Fuentes, president of the Florida Hispanic Chamber of Commerce, among others. It's backed by New American Economy, a non-partisan group founded by Michael Bloomberg, Fox News CEO Rupert Murdoch, former San Antonio Mayor Julian Castro, and Walt Disney Co. President Bob Iger, and is one of a dozen such state coalitions emerging to address immigration.
On Wednesday, Moore and others in the coalition's leadership argued that immigration is too critical to the economy in Florida and nationwide to not be immediately addressed. Moore spoke of talented international students, graduate students and doctoral students who would like to stay and work in the United States who wind up having to go home to work when their student visas expire; Ward and Fuentes spoke of the impact on small businesses if they lose current immigrant workers or cannot attract new ones. Others spoke of the benefits to the tax and Social Security system if millions of workers now paid under the table suddenly started paying in.
Rudy Fernandez, former special assistant to President George W. Bush, laid out the group's four principals:
* Secure the borders first. If that must include building a wall, then build that wall.
* Use current and emerging technologies for ID cards to track legal immigrants, so that the U.S. can have a clearer handle on who is overstaying visas – who represent 40 percent of all undocumented immigrants – and where they are.
* Update the visa system so it can better address supply and demand of talented immigrants and their skills, and American jobs in need of those skills.
* Oppose mass deportation.
"It will be economically, frankly politically and morally disasterous in Florida and throughout the country to deport millions of people," Fernandez said. "If you are undocumented; and you have not committed any other crimes; if you're willing to learn English; and you're willing to pay any back taxes; we believe that a Trump administration ought to work with congressional leaders to create a path to legalization for those folks who are guilty of no other violation but overstaying their visa or crossing the border illegally."
The last point – opposing mass deportation – may put the coalition at odds with Trump's announced positions. And only the first point clearly differentiates the coalition's agenda from that held by many Democrats. The liberal wing has argued that the borders are far more secure than is credited, noting record deportations by the President Barack Obama administration and a negative net migration in the past year, and has charged that the notion of needing more secure borders is merely a ruse of perception to delay consideration of other reforms.
The coalition's organizers conceded that closing the borders is at least partly a matter of perception, but agued the clear perception nationwide is that much more needs to be done.
"When we talk about securing the border, it's giving us a sense that there are controls in place, and that bad guys are not coming in," Moore said.