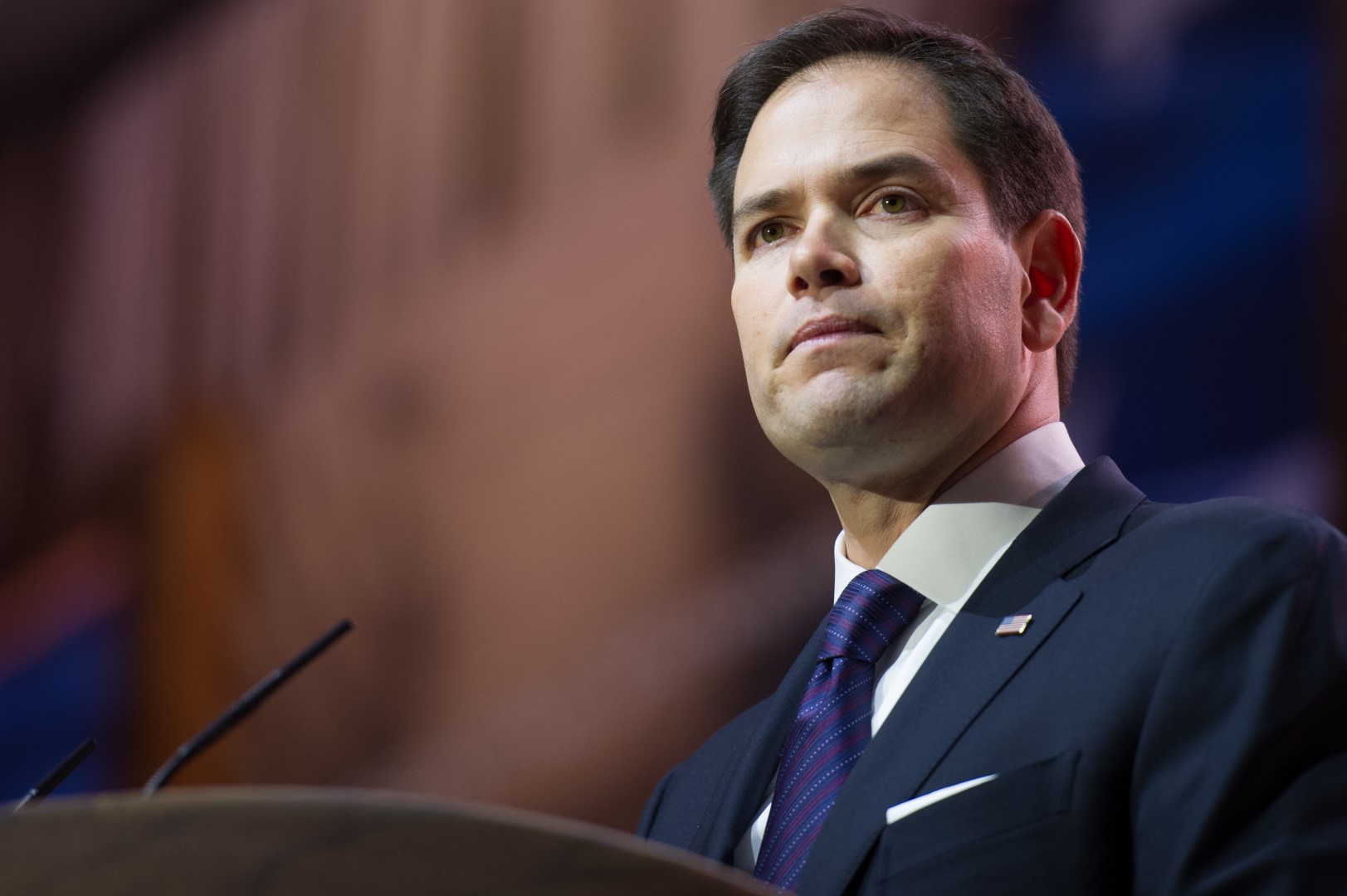 Sen. Marco Rubio made the rounds of Sunday morning shows this week, discussing Fidel Castro and the way forward for U.S./Cuba relations.
Rubio, a frequent and fierce critic of the current president's accommodation toward the Cuban government, has voiced an interest in applying more pressure on Havana in the Trump era. His comments Sunday were consistent with that theme, while advancing an interest in making change conditional on real Democratic reforms.
****
On Meet the Press, Sen. Rubio said that "as far as the practical day to day affairs … Cuba today is governed the same way it was 48 hours ago."
Rubio noted that Raul Castro is 85 years old himself.
"He's not Gorbachev. He's not a reformer thinking of the interests of Cuba long term."
Rubio believes that Castro wants to continue protecting his friends and family in positions of power, and posited that Fidel hasn't been in charge for a decade.
Regarding policy, Rubio urged a holistic "look at all changes" in Cuba policy, examining them in the context of the "national interest of the United States."
"Banking changes," for example, should be conditional on "specific changes" in Cuba opening its society.
Rubio noted that Cuban policy contravenes American interests in many ways, citing Cuba "harboring fugitives" such as New Jersey cop killer Joanne Chesimard, and Cuba's quashing of freedoms of press, expression, and organization.
While Rubio is against the kinds of "unilateral changes" that he sees the Obama administration having committed to, he does see a way forward, making moves toward rapprochement conditional on the kinds of changes that happened in Myanmar.
"Our goal is not to punish. Our goal is to figure out what can we do, through U.S. policy, to … look out for the national interest of the United States … to help create an environment where we are creating the potential for a transition to democratic order in Cuba at some point in the near future."
****
On Face the Nation, Rubio hit similar themes, saying that a reformed Cuba policy should be linked to Democratic reforms, including expansion of the "free press," a commitment to "independent political parties," and the "kinds of things you find in every country in the western hemisphere besides Cuba and, increasingly, Venezuela."
"Our #1 obligation is to act in the national interest of the United States of America," Rubio added, and "democracy" in Cuba is key to that.
"I am not against change," Rubio said, but he wants there to be reciprocity and a "pathway to democracy" in Cuba.
Rubio expects a "generational leadership change" and a "Democratic transition," and it won't be a moment too soon for American interests.
Cuba, said Rubio, is a "source of instability in the region," with an anti-American government that aids and abets Chinese and Russian intelligence efforts, and "harbors fugitives from American justice," including people who have committed Medicaid fraud and found refuge in the island nation.
****
The Hill also offered Rubio's quotes from Sunday on CNN on President Obama's "pathetic" statement in the wake of Fidel Castro's death.
"Barack Obama is the president of the most powerful country in the world. And what I called pathetic is not mentioning whatsoever in that statement the reality that there are thousands upon thousands of people who suffered brutally under the Castro regime," Rubio said.
"He executed people.  He jailed people for 20 to 30 years.  The Florida Straits, there are thousands of people who lost their lives fleeing his dictatorship. And not to acknowledge any of that in the statement, I felt was pathetic, absolutely."