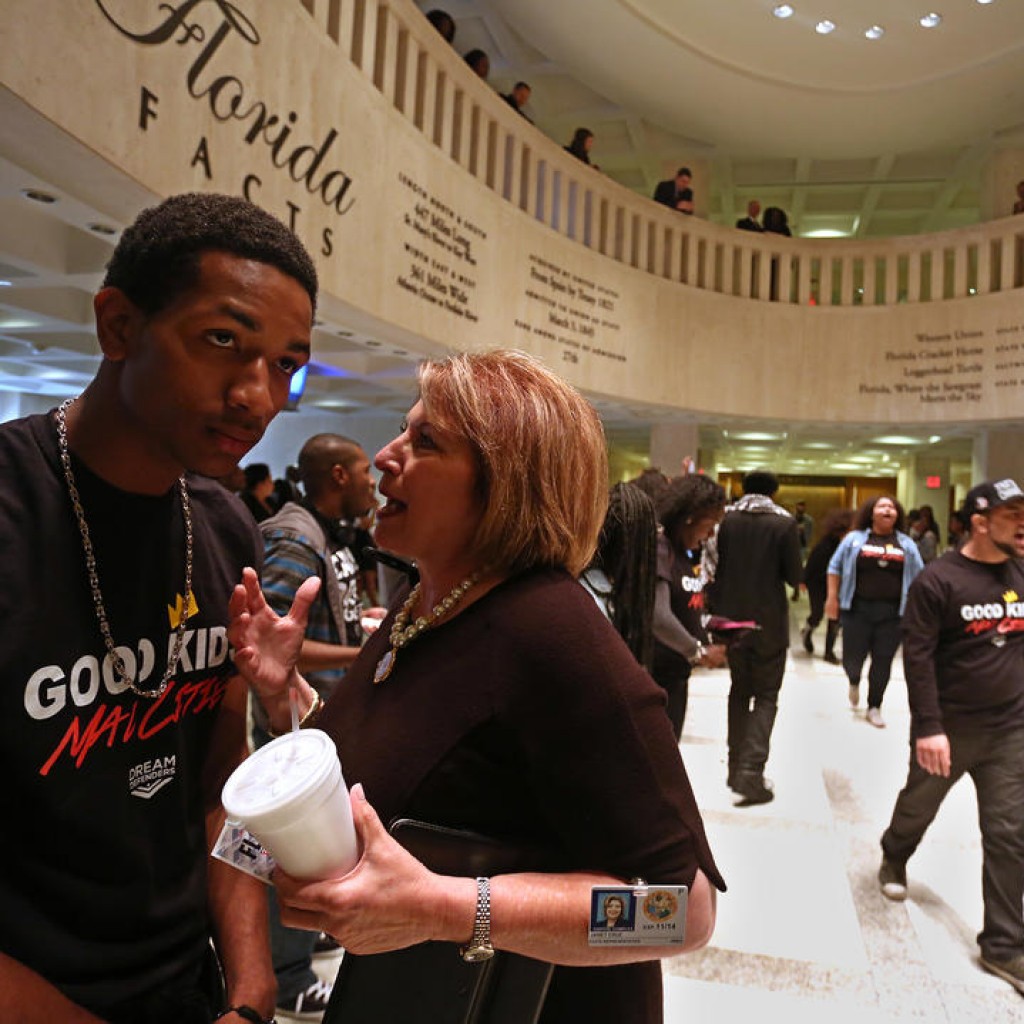 Democratic Leader Janet Cruz is generally supportive of the ambitious new rules proposed by House Speaker Richard Corcoran that were unanimously approved by the entire Florida House last week. The changes are largely aimed at creating additional budget transparency and reducing the influence that lobbyists have on the political process in Tallahassee.
But she and other Democrats did draw the line on a provision that would have allowed members to bring guns to committee hearings and on the House floor.
"We fought against that, and a few other pieces of the legislation, " Cruz said on Saturday.
That measure was not part of the basket of new rules approved last week. Corcoran worked with Lantana Democrat Lori Berman on the rule changes. office did not respond immediately for a request for comment.
During the 2016 regular session, bills that would allow the open carrying of firearms as well as the carrying of firearms on college campuses were approved by the House but shut down in a Senate committee. The sponsors say they bring them back for votes in the 2017 session.
The Tampa Democrat said she was initially "taken aback" by the volume of proposals presented by Corcoran, but admiringly calls the Land O' Lakes Republican "a real scientist who plays it three dimensional" in terms of his deep thoughts on how to reform how Tallahassee operates.
Cruz says that the ban on lobbyists texting legislators at first seem to be a retro move, considering how modern technology currently work. But she said she was convinced it a sound policy when Corcoran described to her a situation where he was sitting next to a member in a committee meeting who was reading a question directly from the text message.
"His point is we have to return to the Legislature, to know the bills, and there's a need for members to read the bills, and be educated on the bills," Cruz said.
Oscar Braynon, Cruz's colleague who leads the Senate Democrats, was outspoken last week in criticizing Corcoran's proposals, saying that real reform would include a way to include more "working people" to serve in the "Citizen Legislature."
"I don't disagree," Cruz says. "This is really not a part time job. It doesn't work that way." Cruz says that she's able to spend the considerable time year round on her job because of her husband works full-time, adding that when she a single mom, the idea of serving in the Legislature was "completely out of the realm."