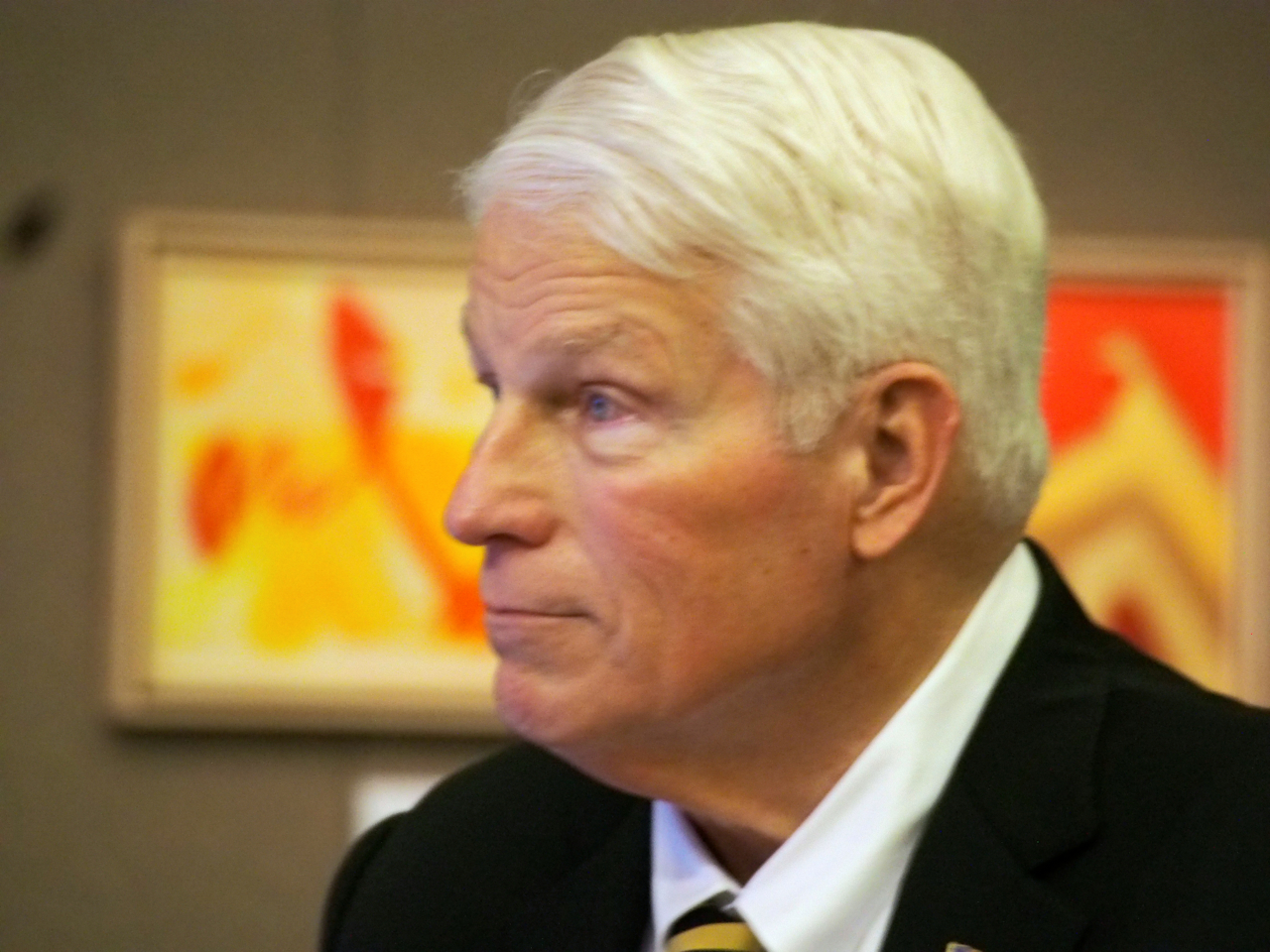 A $5 million plan to add mid-block crosswalks and other improvements to pedestrian and bicycle safety in the major roads serving the University of Central Florida was unanimously approved Tuesday by the Orange County Board of Commissioners.
The plan aims at making sidewalks, bike paths and crosswalks more appealing and safer for the 50,000 UCF students and thousands of employees who may cross back and forth from the campus to the neighborhoods, apartment complexes and business areas surrounding the entrances.
UCF and Orange County have a long and increasingly difficult problem with the university foot traffic near the campus mixing with the heavy, fast-moving traffic on two major roads, Alafaya Trail, which runs north-south along the campus's western edge, and University Boulevard, which runs east-west and becomes the primary entrance to campus when it crosses Alafaya.
Accidents involving vehicles and pedestrians and bicycles are common, a couple a month. Fatal accidents are not unusual, occurring almost once a year on average.
With this plan,  in the works for nearly two years, UCF and Orange County hope to reduce the pressures as much as practical, though little in the plans address attempts to reduce the speeds or volume of the vehicle traffic, except through some tweaks. Intersections will have tightened turning radii, so that drivers can't just barrel through without looking. Some traffic calming techniques like median landscaping, which tend to make drivers feel more crowded and therefore drive more cautiously, will be pursued.
The university and county came together in a task force that produced the plans, and a development agreement in which they will partner in putting in the improvements. The commission adopted both the plan and at the agreement.
"I think the study really went to the heart of the matter and suggested some common-sense solutions," UCF President John Hitt said afterwards. "It's one of the major problems we've got."
Much of the plan's focus is on the sidewalks and crosswalks used by pedestrians. Where possible, sidewalks will be widened and enhanced to be more plaza-like, with benches and other adornments. Pedestrian-scale lighting will be added. Crosswalks will be better marked with colored and textured pavement. Fencing will be added to medians to discourage pedestrians from cutting across mid-block.
There are plans for a wide pedestrian and bicycle trail on the western edge of the UCF campus, along Alafaya.
The effort addresses part of a region-wide problem in Central Florida, which consistently gets ranked as among the most dangerous in the country for pedestrians.
"Pedestrian safety is extremely important, not just at the university but throughout Orange County, and throughout our country," Orange County Mayor Teresa Jacobs said in urging the plan's adoption.
The university has agreed to pitch in more than $3 million to help pay for most of the $4.8 million improvements, a contribution that outgoing Commissioner Ted Edwards, whose district includes UCF, praised because, he said, more traditional funding sources, gas taxes, would have slowed implementation.
The challenges are great, including some that may remain frustrating, such as the behaviors of college-aged men and women. How do you get them to obey traffic laws?
"Honestly, if we remember when we were that age, we thought we were indestructible. So I think some aren't as careful as they could be. That's understandable," Hit said. "But my sense is we can provide them better sidewalks and better bicycle- and walk-ways, that would keep people on them longer, I think we'll get away from some of the risks."
The other challenge is the auto traffic. Alafaya carries 40,000 vehicles a day and University 50,000. The speed limits are 45 mph on each, but drivers typically drive faster.
"Anytime you've got traffic moving at that speed, your margin of error is small," Hitt said. "You've got a mix of pedestrian and bicycle traffic along with automobiles and trucks. Anything we can do to get better control of the speed and provide more safety measures for pedestrian and bicycle traffic, we'll be well-rewarded."