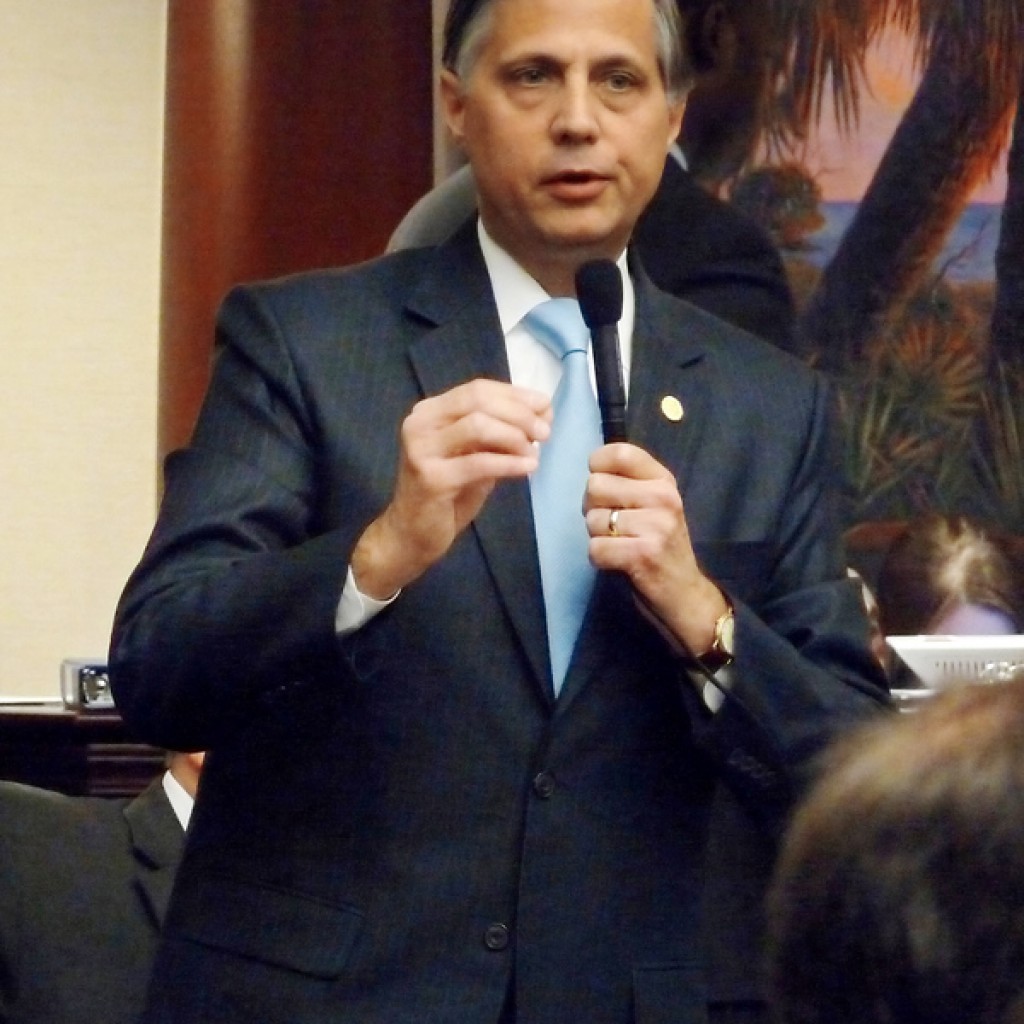 State Rep. Larry Metz says Parkinson's disease is "not going to affect (his) future."
Metz, a Yalaha Republican who represents House District 32 in Lake County, revealed his diagnosis during a Monday interview for an opening on the Florida Supreme Court. The 61-year-old, a lawyer in private practice, did not make the final cut.
On Tuesday night, he told FloridaPolitics.com he didn't "want to talk about it too extensively because it is a private health issue."
"Obviously it's out there in the public domain because I disclosed it in a context I thought I needed to," Metz said in a phone interview. But the disease "hasn't stopped me from doing what I want to do."
Parkinson's is a "chronic and progressive movement disorder, meaning that symptoms continue and worsen over time," according to the Parkinson's Disease Foundation.  The disease, which has an unknown cause, often manifests through trembling of the hands, legs and jaw.
It's caused when certain nerve cells in the brain die. There is no cure, although the symptoms can be managed through medication.
"I haven't started taking medication for symptoms at this point, though there will come a time when I do," Metz said. "It's usually very effective and there are many examples of people that live with Parkinson's disease for decades, finding themselves able to do their normal, everyday activities."
He said he is still working full time as an attorney, and doesn't plan to miss any of the upcoming legislative committee weeks or 2017 session.
"I'm still very busy and I find work to be gratifying, and I'm going to continue to do that," Metz said.
He was just promoted to chair the new Public Integrity & Ethics committee under House Speaker Richard Corcoran. Metz, first elected in 2010, previously chaired the Justice Appropriations subcommittee. He will be term limited in 2018.
The former Marine has been one of the House's most reliably conservative members. In September, he argued before the Supreme Court in favor of a new evidence law he sponsored, one that toughens the state's expert witness standard.
Metz also has backed measures that would stop Florida cities and counties from shielding undocumented immigrants (the "sanctuary cities" bill), ban the use of foreign law in Florida courts, and call for a "convention of states" to consider congressional term limits.
"I have a positive outlook," he said. "This is not going to affect my future. I'm going to continue to work hard and do my job."