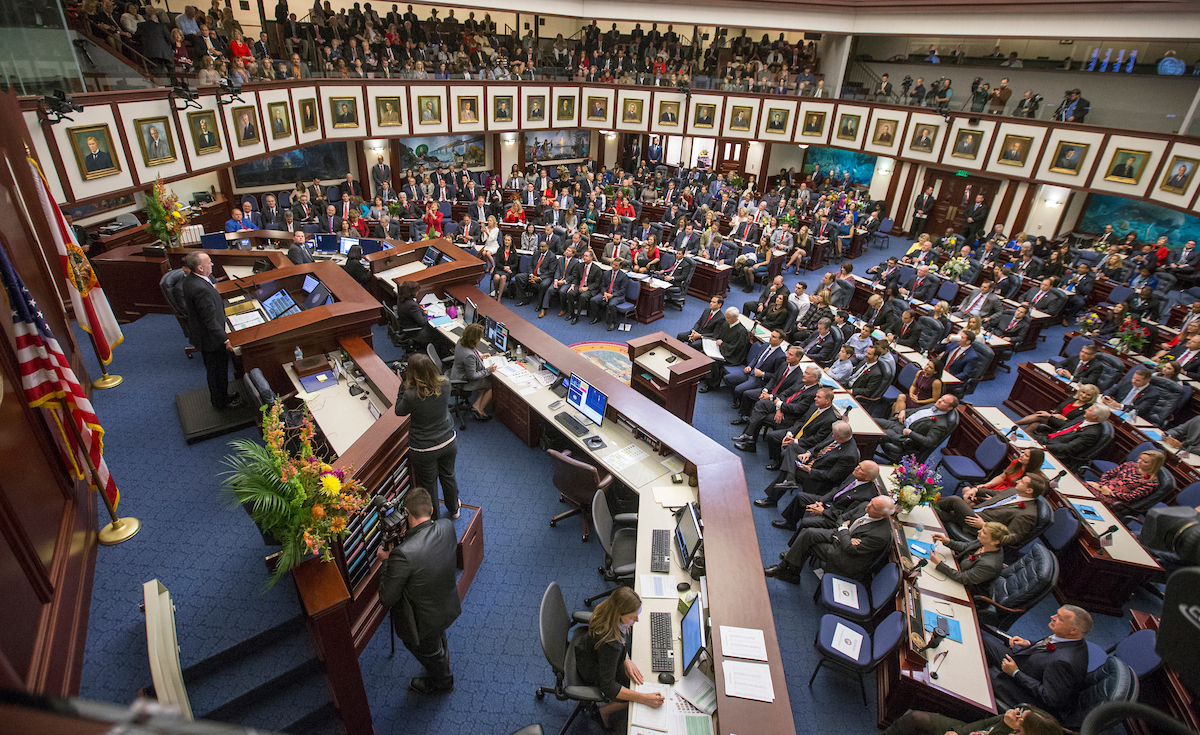 The Florida House is 76 percent male, 66 percent white, and has an awful lot of newcomers this year, according to data released by the Majority Office.
The Republican caucus is 82 percent male and overwhelmingly white, also at 82 percent, with 17 percent Hispanic and 1 percent African-American.
That last would be Rep. Byron Donalds, representing Hendry and Collier counties.
The 41-member Democratic caucus is 63 percent male, and nearly half — 49 percent — are African-American. Whites comprise 34 percent of the caucus, and Hispanics 17 percent.
Numbers reflect power. Although House Speaker Richard Corcoran has named Miami Representative Jeanette Nunez as his House speaker pro tempore, men will preside over the nine major House committees.
On the Democratic side, Janet Cruz of Tampa is minority leaders — the first Hispanic woman to hold the post.
For comparison's sake, here is the state's demographic breakdown according to U.S. Census figures: nearly 78 percent white; nearly 17 percent African-American; and nearly 25 percent Hispanic.
About those newcomers: There are 49 freshmen in the House this year, including 27 in the GOP caucus and 22 Democrats. Only 20 members are in their fourth year of service, including 17 Republicans and three Democrats.
Southeast Florida sent the most representatives to Tallahassee — 39. North Central Florida sent the fewest (8), followed by Jacksonville (9), the Panhandle (10), Southwest Florida (13), Tampa (19), and Orlando and the Space Coast (22).
The House skews young — 67 of the 120 members are not yet 50 years old, and the 30-39 group is the largest, at 36. Three are in their 20s. There are 35 in their 50s and three in their 70s.
Within the GOP caucus, the 40-49 age-group predominates, with 23 members. But it was close: There are 21 Republicans in their 30s and 20 in their 50s.
There are two age-group spikes among the Democrats — 15 each within the 30-39 and 50-59 age groups.
Orlando and the Spacecoast sent the most Republicans to the House, at 16. Southeast Florida sent the most Democrats — 26.