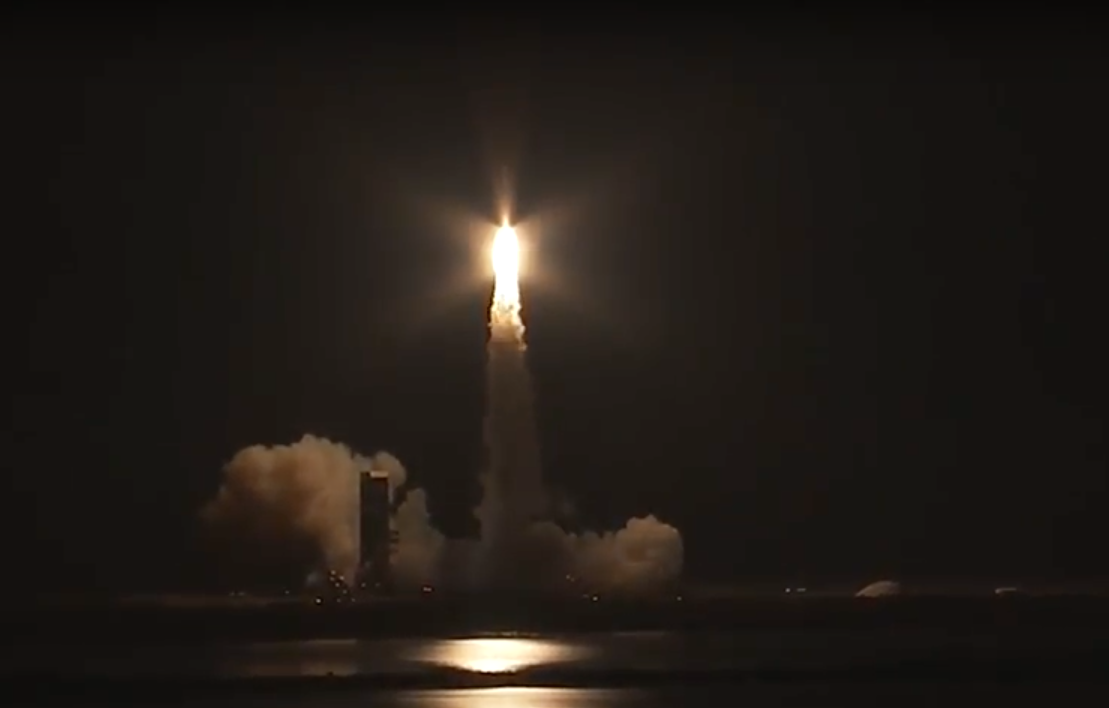 A Delta IV rocket blasted into the night sky over Cape Canaveral Wednesday night to carry an Air Force telecommunications rocket into space.
The United Launch Alliance rocket blasted off without a hitch and on time, at 6:53 p.m. from Cape Canaveral Air Force Station.
ULA's Patrick Moore declared the rocket's launch and separation of the first stage went smoothly as the rocket lit up the sky for scores of miles Wednesday night.
The Wideband Global Satcom satellite, known as the WGS-8, is the eighth in a constellation providing upgraded point-to-point communications for the American military.