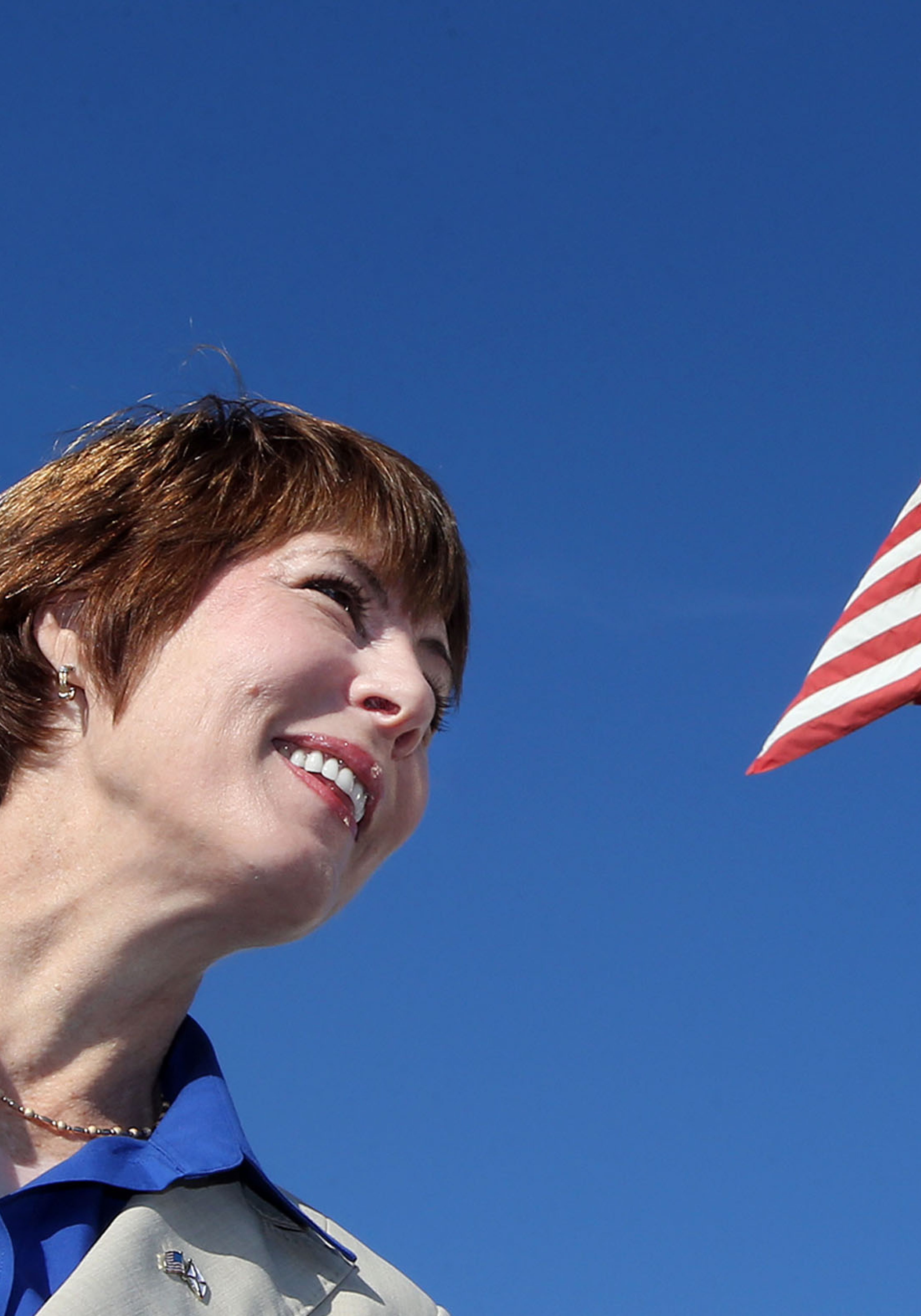 The 2018 gubernatorial race has officially begun — even though none of the likely candidates have filed paperwork to run.
In an email Thursday, the Republican Governors Association blasted outgoing Rep. Gwen Graham, one of several Democrats considering a 2018 run. The association said Graham's office hasn't responded to Freedom of Information Act requests made by the Republican Governors Association.
According to documents provided by the Republican Governors Association, the organization requested all documents related to Graham Companies, real estate and development projects in Florida, and the "American Dream Project" in Miami. The request was made in October; and in an email Thursday, the RGA said the documents would "give voters valuable insight into how she conducts her congressional office."
"When it comes to transparency, Gwen Graham says one thing, but does another. Graham says she believes that Florida families deserve full transparency, but as her actions have demonstrated, she only believes in full transparency until it could impact her quest for political power," said Jon Thompson, the director of communications for the Republican Governors Association, in a statement. "Graham should immediately release her congressional records so that Florida voters know exactly how she was using her influence as a Washington politician to benefit her political ambitions."
Graham has resigned from the board and said Thursday she has no involvement in the project mentioned in the FOIA request.
"As the RGA probably already knows, I voluntarily resigned from the company's board when I was elected to Congress, and I have no involvement with this project," she said in a statement. "We are 23 months away from the Governor's election in Florida, and there will be plenty of time for the RGA to engage in this petty nonsense and partisan attacks. For the rest of 2016, I'm focused on finishing the job I was elected to do and then enjoying the holiday season with my family. I recommend the folks at the RGA do the same."
She continued: "So here's some advice for the DC crowd from a mother: Turn off your Twitter accounts and your press release machines for a few weeks; go spend time with your family, visit friends, check out some museums, read a book, and join the rest of our great nation in spending a few weeks without the nonstop vitriolic back and forth of Washington type politics."
The Freedom of Information Act doesn't apply to Congress. According to a March 2016 article in Government Executive, correspondence between members of Congress and individuals, and draft bills are protected and considered private.
Thompson acknowledged in an email to FloridaPolitics.com on Thursday that the "law does not require" Graham to release the records the RGA is requesting. However, he said the group feels that "as someone running for governor, who consistently talks a big game on transparency, she would want to release these records so that FL voters know exactly what she was communicating to her colleagues and business interests."
Graham is one of several Democrats believed to be pondering a run for governor in 2018. The North Florida congresswoman did not run for re-election, and is wrapping up her first term in the U.S. House. Earlier this week, WFSU reported that, during her final floor speech recently, Graham said she was fortunate to grow up in a "family dedicated to public service."
According to WFSU, she went on to say she "never planned to follow in my father's footsteps into politics. But as, as our country became more divided, my thoughts began to change." Graham is the daughter of former governor and Sen. Bob Graham.
In April, she told Florida Politics that she realized her heart and her head are leading her "toward running for governor." She stopped short of actually announcing, though has dropped hints about her intentions along the way. In October, she told a packed crowd at the weekly "Café Con Tampa" lecture series that she will "run a 67-county strategy" if she runs.
If she does decide to run, she could face a crowded field Democratic field. Tampa Mayor Bob Buckhorn, Orlando Mayor Buddy Dyer and Miami Beach Mayor Philip Levine are all believed to be considering a run. John Morgan has said he is weighing his options, after a group of South Florida politicos started a petition drive to draft him for governor. And a group of Democratic college students recently started their own petition in hopes of convincing Tallahassee Mayor Andrew Gillum to throw his hat in the race.
On the Republican side, Agriculture Commissioner Adam Putnam is believed to be gearing up for his own gubernatorial bid.
__Tallahassee-based reporter Jim Rosica contributed to this report.