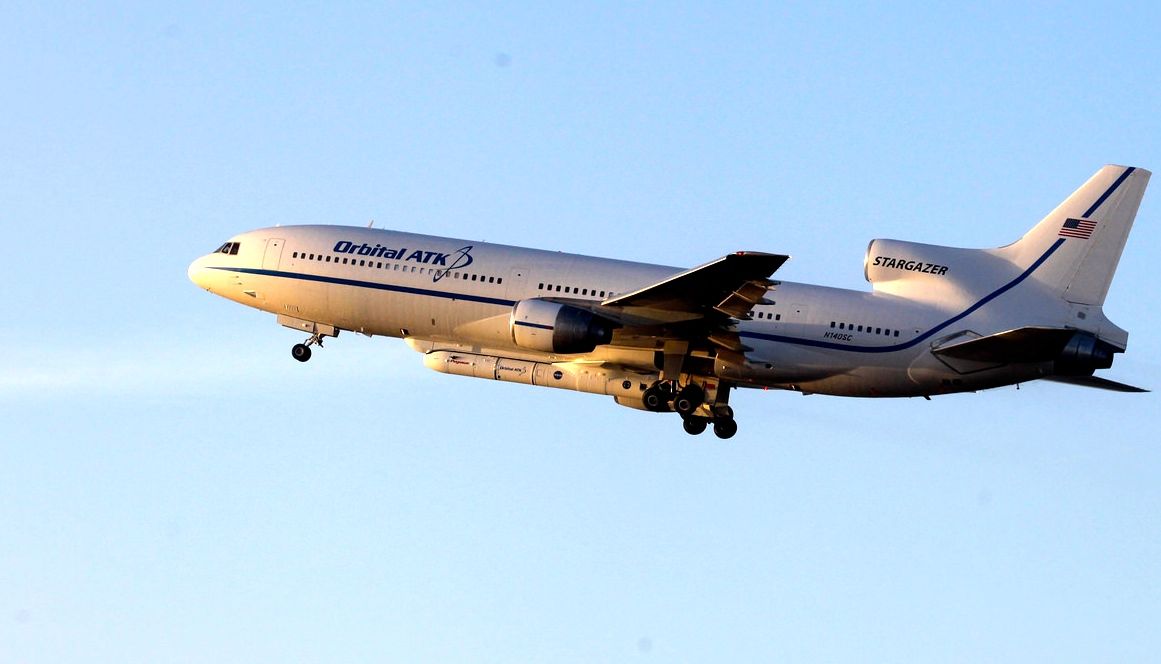 Cape Canaveral is set to host an unusual rocket launch Wednesday morning with a NASA satellite-carrying rocket dropped from beneath an airplane that takes off from the Florida coast.
The launch of Orbital ATK's Pegasus XL space vehicle, originally set for Monday, has been bumped to no earlier than Wednesday, between 8:20 and 9:20 a.m.
The event will begin with an Orbital ATK L-1011 airplane taking off from Cape Canaveral Air Force Station, carrying the Pegasus XL rocket underneath it.
At a height of about 40,000 feet, the plane will release the rocket, somewhere over the Atlantic Ocean. The rocket will then ignite and rise with three stages to an altitude of  300 miles, the rocket will release the Cyclone Global Navigation Satellite System, or CYGNSS.
If all goes well, the rocket will be deployed at about 8:25 a.m.
Monday's launch was aborted due to an issue with the launch vehicle release system on the L-1011 Stargazer. A hydraulic system operates the mechanism that releases the Pegasus rocket from the aircraft. The hydraulic system functioned properly during the pre-flight checks of the airplane.
The current targeted Wednesday launch time will allow for a replacement L-1011 carrier aircraft component to arrive from Mojave, California, and be installed, as well as support the required crew rest requirements.
Once in orbit, CYGNSS will make frequent and accurate measurements of ocean surface winds throughout the lifecycle of tropical storms and hurricanes. The CYGNSS constellation consists of eight microsatellite observatories that will measure surface winds in and near a hurricane's inner core, including regions beneath the eyewall and intense inner rainbands that previously could not be measured from space.
Orbital ATK is one of several space companies employing plane-drop launched rockets, including Virgin Galactic and Vulcan.