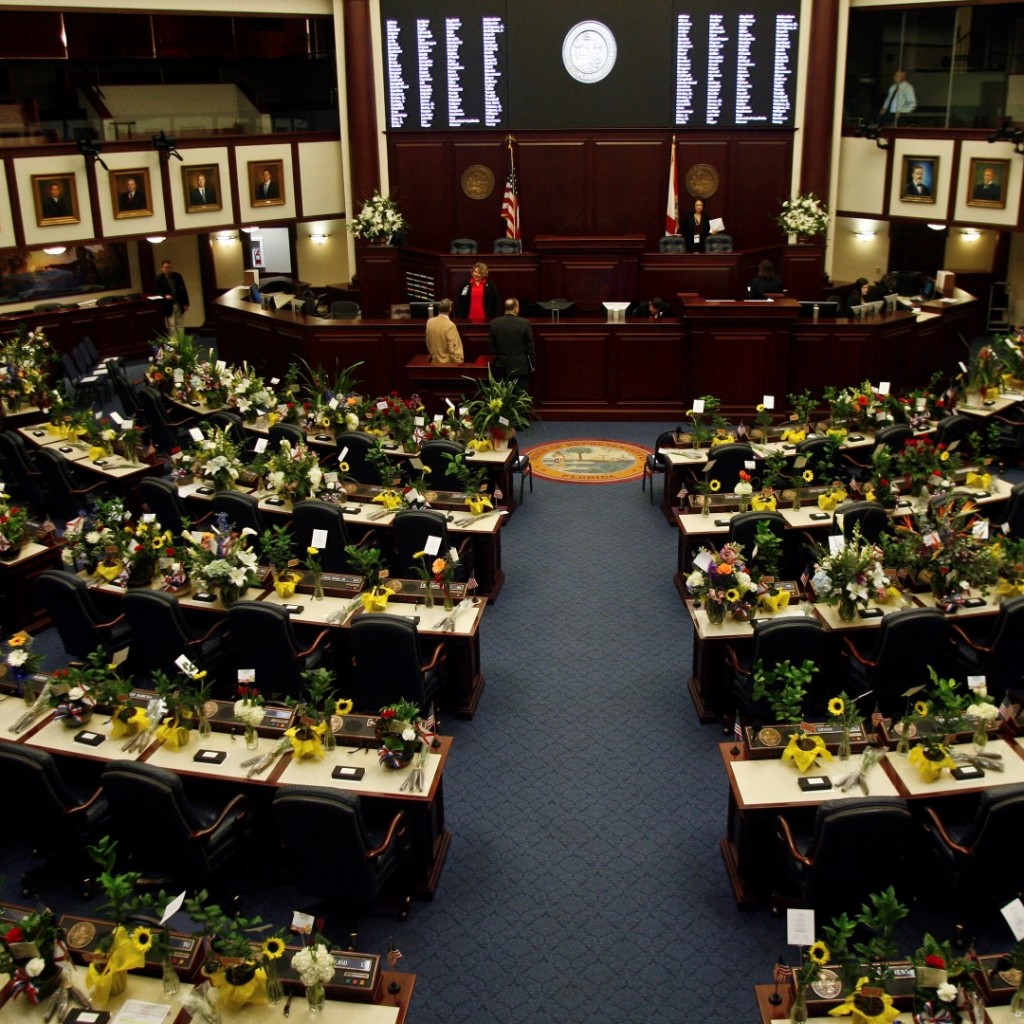 The House committee that will craft legislation addressing two of the hottest topics in Tallahassee is dominated by business people and attorneys.
Ten Republicans and five Democrats were among those named Monday to the Subcommittee on Insurance and Banking.
Speaker Richard Corcoran had already named Danny Burgess Jr. to chair the panel.
Rounding out the leadership are vice chairman David Santiago, a Republican financial manager from Deltona; and ranking Democrat Richard Stark, an insurance broker from Weston.
The panel is expected to address twin crises facing the insurance industry — sharply rising workers' compensation insurance premiums, and assignment of benefits agreements blamed for driving up property insurance costs.
Here's the rest of the committee membership:
Halsey Beshears, a Republican business owner from Monticello, also serves as chairman of the Careers and Competition Subcommittee. He was first elected in 2012.
Charles Wesley "Chuck" Clemons Sr. is a Republican from Newberry launching his freshman year. He is a Santa Fe College administrator and a former Alachua County commissioner.
Bobby DuBose, a Fort Lauderdale Democrat, was first elected in 2014. He is Democratic leader pro tempore and the ranking Democrat on the Health and Human Services Committee.
Jay Fant is a banker and businessman from Jacksonville beginning his second term in the House. He is vice chairman of the Civil Justice & Claims Subcommittee and chairman of the Duval County delegation.
Michael Grant, a Republican business owner from Port Charlotte, was re-elected to the House this year after having served between 2004-08.
Blaise Ingoglia is a Republican homebuilder from Spring Hill who was first elected in 2014. He was the grassroots GOP choice for party chairman in 2015 and is now running for re-election to that post. He is chairman of the Government Operations & Technology Appropriations Subcommittee and vice chairman of the Oversight, Transparency & Administration Subcommittee.
Kionne McGhee, a Democrat, is a Miami attorney who was first elected in 2012.
George Moraitis Jr. is a Republican real-estate attorney from Fort Lauderdale first elected in 2010. He also serves as alternating chairman of the Joint Administrative Procedures Committee and as vice chairman of the Appropriations Committee.
Barrington Russell, a freshman Democrat, is a real estate broker from Lauderdale Lakes.
Sean Shaw, also a freshman, is an attorney from Tampa. He is a Democrat.
Cyndi Stevenson is a Republican CPA from St. Johns. A former St. Johns County commissioner, she was elected in April 2015 in a special election.
Charlie Stone, a Republican, is a business owner from Ocala first elected in 2012. He also serves as alternating chairman of the Joint Select Committee on Collective Bargaining; as vice chairman of the Agriculture and Natural Resources Appropriations Subcommittee; and as vice chairman of the Government Accountability Committee.