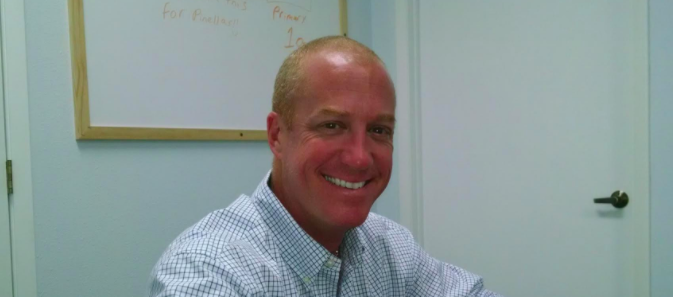 Just in case there was any doubt, Electoral College member Nick DiCeglie says yes, he's still voting for President-elect Donald Trump.
The Pinellas County Republican Party Chairman spoke with reporters Sunday night before Monday's Electoral College meeting in the Capitol.
He's also sure none of his colleagues will be defecting, either.
"The state party selects all the electors and they do that very carefully," DiCeglie said. "I have 100 percent confidence that Donald Trump will get 29 electoral votes tomorrow," the number of Florida's GOP electors.
Other GOP electors include state Rep. Larry Ahern, lobbyist Brian Ballard, state Sen. Lizbeth Benacquisto, state Rep. and Republican Party of Florida chair Blaise Ingoglia, Senate President Joe Negron and state Rep. Carlos Trujillo.
That's not to say DiCeglie hasn't received "thousands of letters, thousands of emails" asking him to reconsider. He showed reporters a picture of his home postbox filled with mail on Thursday.
"It's 'vote for Hillary (Clinton), she won the popular vote,' it's "please don't vote for Trump, he's dangerous for the country' … that's the feedback I've been getting," he said. "Folks want to voice their opinions; I'm totally OK with that."
He even got a request to vote for a "unity ticket" of Republican Ohio Gov. John Kasich for president and Democratic Virginia U.S. Sen. Tim Kaine for vice president. Kasich was a GOP presidential candidate; Kaine was Clinton's running mate.
But, DiCeglie added, "I take (seriously) the responsibility of representing the will of the voters here in the state of Florida, and Donald Trump won the state by over 100,000 votes" – almost 113,000 votes to be exact.
The Long Island native has been active with the Pinellas Republican Party since 2009, and its chair since 2014. He's the co-owner of Solar Sanitation, a solid waste collection company serving Pinellas residents since 1980.
The Electoral College meets at 2 p.m. in the Senate chamber. Depending on reports, anywhere from 200 to 1,000 protesters are expected to converge on Tallahassee to voice their displeasure with Trump's election.
Though Trump won only 62,958,211 votes to Clinton's 65,818,318 votes, he captured 306 electoral votes, more than the 270 to take the White House. Clinton has 232 electoral votes.
"Most of these folks, I would assume, are Democrats," DiCeglie said of those urging him to flip his electoral vote.
"I do think this is part of an organized effort to undermine Donald Trump's victory. This is something that is not going to go away … Republicans should get used to that."