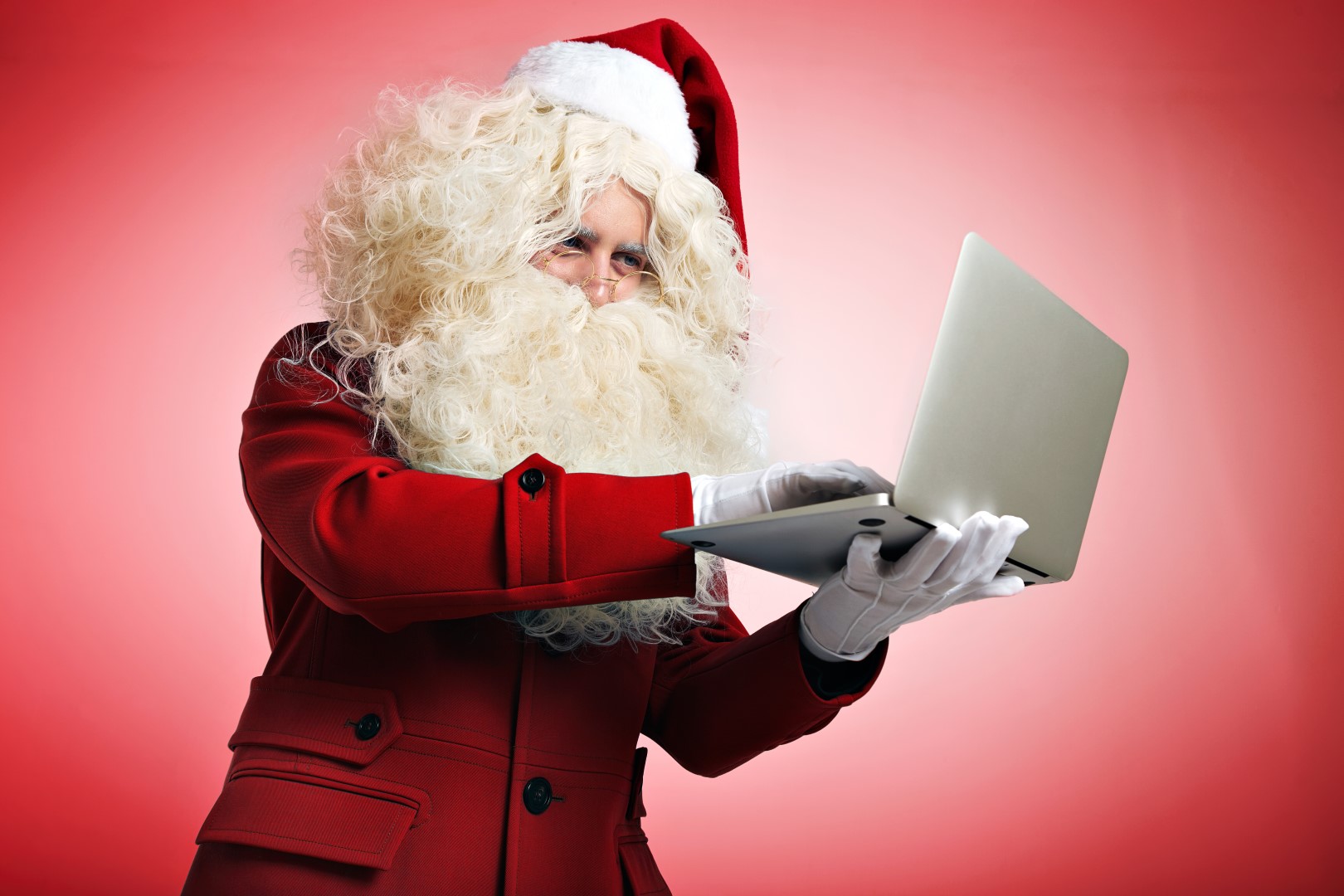 Santa Claus's credibility has taken a bit of a hit this year, but Americans of all political stripes still believe in Christmas by overwhelming numbers, according to a new poll released Monday by Public Policy Polling.
And if there is a divisive issue this time of year, it apparently involves the phrase "Happy Holidays!"
While Democrats mostly said they could take or leave the phrase, a significant portion of Republicans say they're offended by it.
The poll, taken last Tuesday and Wednesday of 1,224 registered voters across the country, should have Santa alarmed. Four years ago, after the 2012 general election, a whopping 52 percent of respondents said they believed in him, while 45 percent were pretty skeptical, saying they didn't believe in him. This year Santa's believability rating fell to 31 percent, and his numbers are down among Democrats, Republicans and independent voters fairly equally.
PPP claims a 2.8 percent margin of error for the general questions.
"It doesn't matter whether you voted for Clinton or rump," PPP President Dean Debnam stated in a news release. "Everyone is feeling a little bit less hope and joy after this year."
Santa was unavailable to comment Monday.
Ninety-one percent of respondents said they had a favorable opinion of Christmas, while 5 percent did not. That tops other holidays this time of year: 75 percent said they were favorable toward Hannukah, with 5 percent not; and 47 percent were favorable toward Kwanzaa, and 18 percent not.
That Christmas fondness widely extended to the movie "It's A Wonderful Life: 73 percent approve, 5 percent do not.
But Happy Holidays? Merry Christmas? Opinion is split, mainly along party lines.
Only 5 percent of Clinton voters said they're offended by the phrase Merry Christmas, compared to 19 percent of Trump voters who say they're offended by Happy Holidays.
Trump voters said by a 69-4 percent margin that they prefer the phrase Merry Christmas to Happy Holidays. Meanwhile, 63 percent of Clinton voters say they don't care, with those who have a preference split between Merry Christmas (23 percent) and Happy Holidays (14 percent.)
Along those same lines, only 34 percent of Americans said they think there's a War on Christmas, down from 41 percent three years ago. It's a partisan issue: 60 percent of Trump voters stated that they still think there's a "war on Christmas." In fact, 24 percent of Trump voters said that the war on Christmas concerns them more than a potential war with China would.