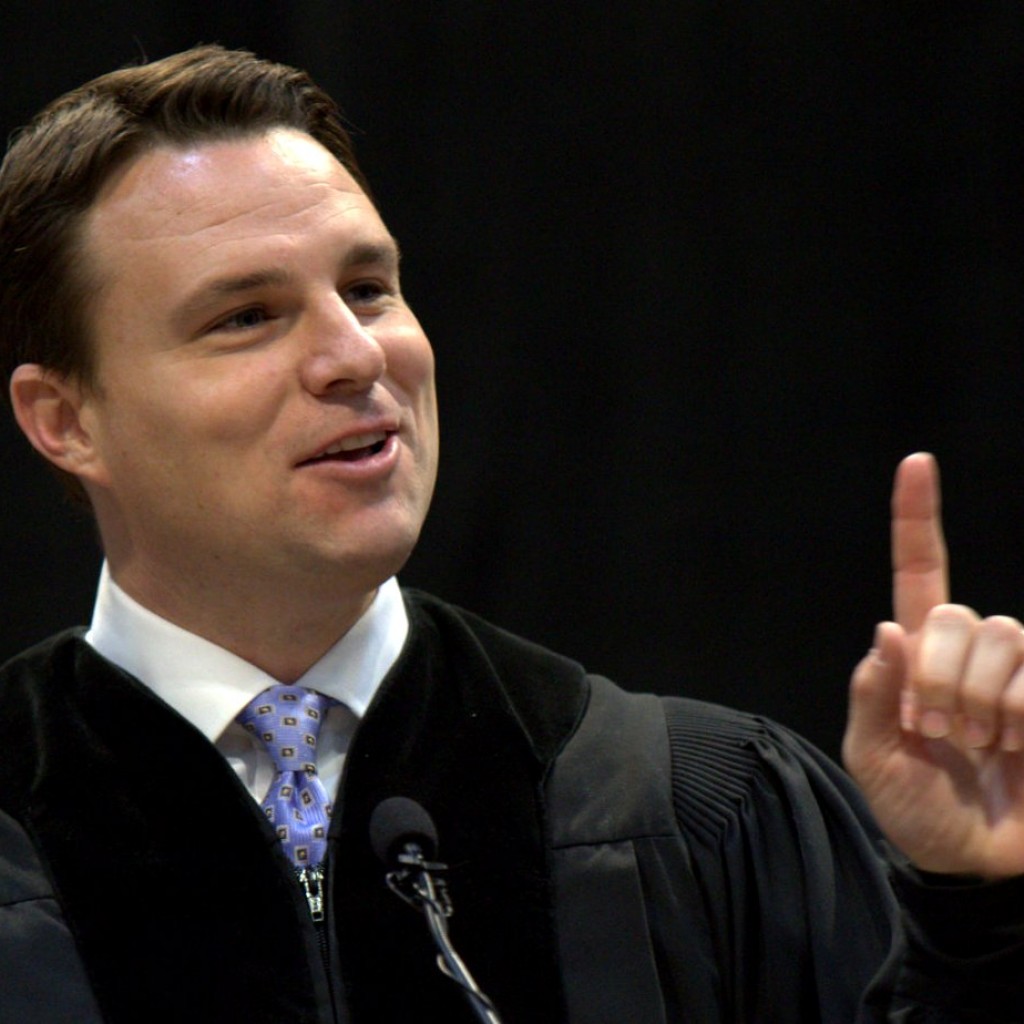 Will Weatherford is taking a pass on 2018.
The former House Speaker said Thursday he won't run for governor in two years, saying his role in the 2018 gubernatorial election "should be as a private citizen and not as a candidate."
"My focus right now is on raising my family, living out my faith, and growing my family's business," he said in a statement. "I look forward to supporting Republican candidates that share my conservative convictions and can keep Florida headed in the right direction."
First elected to the Florida House in 2006, Weatherford quickly rose to a leadership. He was selected to serve as House Speaker for the 2012-14 legislative session, during which time he was one of the youngest Speakers in the country.
He used his time in office to advocate for education reform, lower taxes and free-market health care. And in 2014, he led the charge to push through legislation that allowed children of immigrants in the country illegally to pay in-state tuition rates at state universities.
Weatherford left the public sector at the end of his term in 2014, choosing to spend more time with his growing family. He and his wife, Courtney, have four children — Ella Kate, Molly, Madelyn, and William, who was born in September 2014.
But almost as soon as he left office, the chatter began about his next step. He was often mentioned as a potential 2018 contender, and earlier this year indicated he was considering a run.
"I tell people I'm not running towards it, but I'm not running away from it," he told the Tampa Bay Times in May. "I'm really focused on our company and our business. My guess is sometime after the election I'll have to make a decision internally."
Weatherford is the managing partner of Weatherford Partners, a venture capital and consulting firm he founded with his brothers, Sam and Drew.
"For Will, I know this was not an easy decision to make, but it's a decision that is right for him at this juncture in life," said Alan Bense, a former House Speaker and Weatherford's father-in-law, in a statement. "I have no doubt that when the time is right for him and his family, Will will answer Florida's call and return to public service. His core conservative principles are rock solid and his commitment to doing what's right – even when unpopular – will never go out of style."

Bense continued: "Florida's loss is our family's gain. We enjoy the time we spend with Will, Courtney, and their four wonderful children. I look forward to seeing what's in store for Will down the road."
A supporter of former Gov. Jeb Bush, Weatherford was an often outspoken critic of then-candidate Donald Trump. He has said didn't vote for Trump, called the president-elect a divisive figure, and has indicated the negative tone of recent elections doesn't appeal to him.
Weatherford is one of the first potential Republican contenders to make his 2018 plans known, and Republican leaders said they were disappointed he decided against a run.
"He's a fine young man," said Sen. Jack Latvala, a Clearwater Republican. "I would have looked forward to supporting him."
Agriculture Commissioner Adam Putnam is largely believed to be preparing for a gubernatorial bid, raising nearly $6.4 million for his political committee since February 2015. House Speaker Richard Corcoran has also been mentioned as a possible 2018 contender.
On Thursday, Putnam said Weatherford's "passion (for) giving all Floridians the (opportunity) to fulfill their God given potential is matched only by (his) devotion to family."
"(Will Weatherford) was a great Speaker for Floridians," tweeted Putnam shortly after Weatherford's announcement. "His voice will always be heard by people seeking serious solutions to challenges."
The 2018 is expected to be hotly contested on both sides of the aisle. Several Democrats — including Gwen Graham, the one-term congresswoman and daughter of former governor and Sen. Bob Graham; John Morgan, an Orlando trial attorney and top Democratic donor; and Tampa Mayor Bob Buckhorn — are considering a run.
This photo explains why running for governor does not make sense for me right now. pic.twitter.com/3Jpnw7SZiS

— Will Weatherford (@willweatherford) December 22, 2016
Save
Save