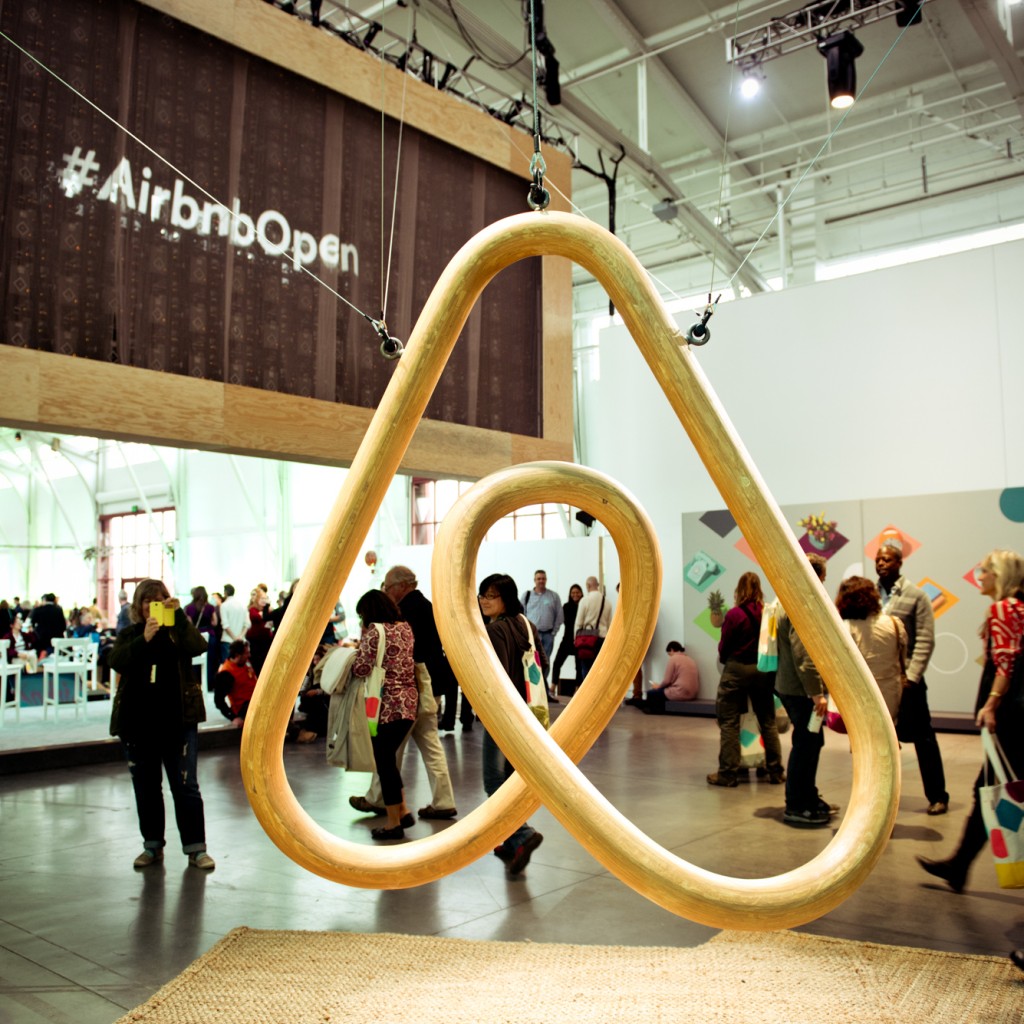 Airbnb has reached an agreement Wednesday with the Hillsborough County Tax Collector Office, in a deal that could immediately add thousands of dollars in county revenue.
Home hosts in Hillsborough will begin paying bed taxes for overnight guests, which is estimated at about one-quarter million dollars a year.
Airbnb will collect and remit taxes from 838 property owners countywide who rent out bedrooms, apartments and even entire houses as lodging for visitors, Hillsborough County Tax Collector Doug Belden said in a statement announcing the deal.
"As an elected official tasked with the collection of tax revenue for Hillsborough County," Belden said, "it's my job to ensure the best possible outcome for taxpayers and the county."
Property owners offer short-term rentals through Airbnb, an international company that uses a mobile app to connect tourists and other visitors with homes for bed-and-breakfasts or private residences. The service has become part of the fast-growing peer-to-peer lodging industry.
Currently, only those savvy property owners with the will to collect and remit tourist taxes have done so.
The Hillsborough agreement brings further integrity to Airbnb's rapidly-growing business in Florida, which has been sharply criticized by some for avoiding regulation and taxes, as well as placing lodging facilities in neighborhoods, sometimes inappropriately.
Nevertheless, the company's positive efforts have attracted strong political backing.
And the Hillsborough deal brought some praise from critics.
"We applaud the Hillsborough County Tax Collector's office for holding Airbnb's feet to the fire and finalizing a deal with them that makes them not only provide real data, but allows them to audit their website and collect for back taxes," Sarah Bascom, spokesperson for AirbnbWATCH Florida, said in a statement. "We believe County Tax Collectors, like Mr. Belden, are right to be skeptical about the data secrecy that Airbnb has been known for. Counties shouldn't take a bad deal that potentially undermines neighborhoods while picking winners and losers in the tourism industry just to gain some quick revenue."
Gov. Rick Scott expressed support for the operation Tuesday, joined Wednesday by Tampa Mayor Bob Buckhorn.
In a statement from Buckhorn's office, the mayor calls the agreement with Airbnb to collect local tourist taxes "transparent and accountable."
Airbnb will report information on accounts to the county for auditing purposes, and ensure they collect the appropriate taxes.
As part of the agreement, the Tax Collector's office and Airbnb reached a consensus on all points: public records exemptions, waiver of "look-back" on back taxes, and the process for auditing host accounts.
"I am very pleased to announce that Airbnb acquiesced to all the terms; I am a firm believer that if you cannot do the right thing, then you just should not do it at all."
The agreement was executed Tuesday evening, becoming effective February 1, 2017.
"This agreement is yet another way to allow people traveling to the City of Tampa more options to authentically experience our incredibly unique culture and neighborhoods," Buckhorn said in the release. "I'm proud of this collaboration with Airbnb to enhance Tampa's status as a truly world class city and am excited to work with my Hillsborough County counterparts to put this new tax revenue stream to good use."
Belden hopes other jurisdictions in the state of Florida will adopt the agreement.
In fact, Airbnb announced Tuesday similar agreements with 31 Florida counties, including Pinellas, Orange, and Osceola, and is seeking such deals with others.
"Airbnb and our host community are passionate about cultivating Hillsborough County's growing tourism industry," said Tom Martinelli, Airbnb Florida policy director. "We're particularly excited that this brand-new tourist tax revenue will infuse new funding for Visit Tampa Bay to continue its mission of marketing Hillsborough to the rest of the world. We are committed to serving as steadfast partners to Mayor Buckhorn, Tax Collector Belden and the rest of this remarkable community."
If the 2016 number of guest arrivals and host income were to remain consistent in Hillsborough, Airbnb projects that, through the new agreement, it would collect and remit to the county about $250,000 in annual tax revenue.
Airbnb's presence in Florida has more than doubled over each of the past two years. Hillsborough County saw a similar increase — 198 percent in 2016 — according to a statewide report Tuesday from Airbnb Florida.
In 2016, Hillsborough County hosts earned $5.1 million in supplemental income. Tampa hosts accounted for $4.53 million, with hosts in the suburbs and other Hillsborough communities making approximately $580,000.
Tampa's 600 Airbnb hosts welcomed about 32,000 guests in 2016. That represents 198 percent year over year growth in guest arrivals, one of the highest growth rates of any major American city and far outpacing the Florida statewide rate of 114 percent year-over-year increase in visitor arrivals.
Airdna, a consulting firm doing data analysis on Airbnb, reported Wednesday the company now claims 838 hosts in Tampa.
The tourist development tax is used for Hillsborough County to promote the region as a tourism and convention destination, as well as helping support tourism and sports facilities.
In fiscal year 2016, Hillsborough County collected $ 29.6 million in bed taxes.