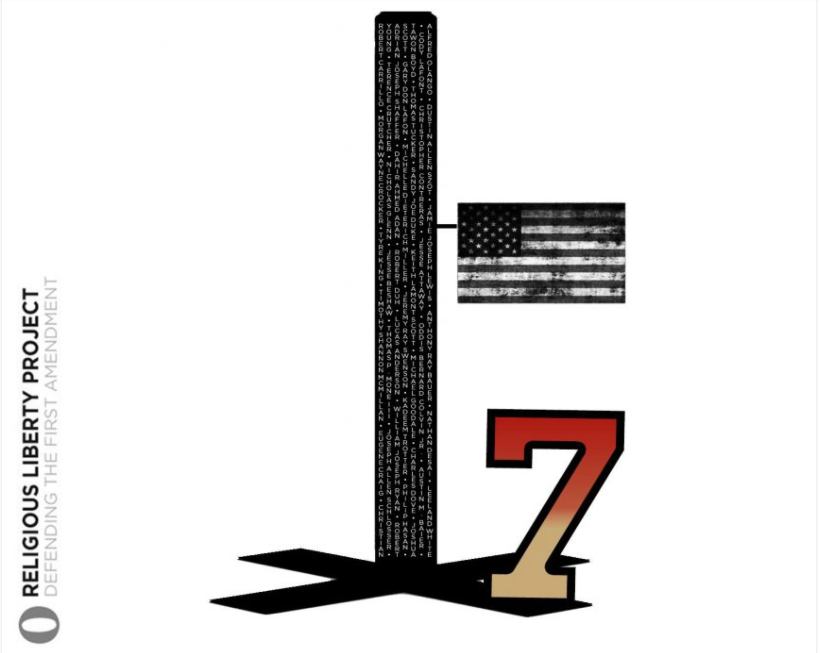 An all-black "Festivus" pole will not be appearing in the Capitol rotunda this holiday season, according to a Department of Management Services spokeswoman.
Maggie Mickler said Friday that South Florida-based activist Chaz Stevens emailed the department Thursday evening. He said "he will not be traveling to Tallahassee" to install the display. The department oversees state property and approves proposed holiday displays in the Capitol.
Stevens said in a statement that unexpected family health issues prevented him from bringing the pole to Tallahassee this year.
"And truthfully, with [Donald] Trump's win, we're not really feeling really festive," he added. "What we'd like to do with the pole isn't appropriate for a G-rated audience."
Stevens runs the Religious Liberty Project, which had received the OK to put a "Shot by Cops" pole in the rotunda this year.
The all black, six-foot-tall pole was to "contain the names of all unarmed black men killed by police in 2016," according to the application.
"Additionally, a distressed black and white American flag will be flown at half-mast, lowered in protest to this senseless slaughter," he said on the group's website.
Stevens previously has been approved to install a pole made of empty Pabst Blue Ribbon beer cans, meant to mark Festivus, the fictional holiday from a 1997 episode of "Seinfeld." Last year, the pole was gay-pride themed, in rainbow colors with a disco ball on top.
The only display now in the rotunda is a "seasonal banner" placed by All Saints Catholic Ministry of Lehigh Acres, Mickler said.
Also, Chabad Lubavitch of the Panhandle and Tallahassee has been approved for a Hanukkah Menorah to be placed Friday.