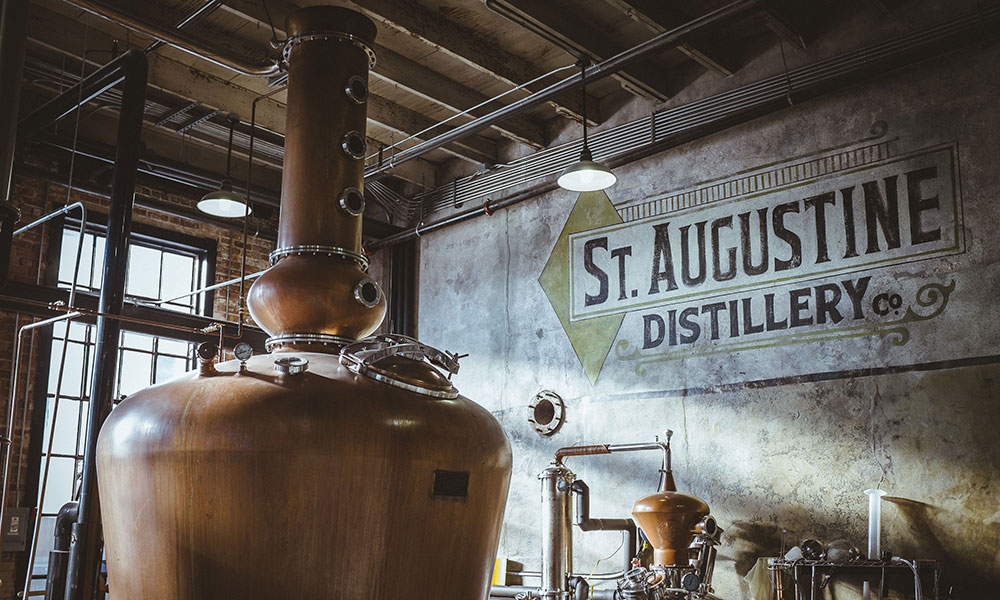 St. Johns County Republican Rep. Cyndi Stevenson spoke to FloridaPolitics.com Friday about the House version of a bill she filed to relax restrictions on craft distillers.
Current rules, Stevenson said, have "long past served any purpose."
Among the highlights of the legislation: increasing production caps from 75,000 to 250,000 gallons; allowing for off-site distribution points; and removing limits on how many bottles a consumer could buy in a given year.
Stevenson told us she's "really excited to carry this bill" in the House.
As a customer of the St. Augustine Distillery, whose co-founder and CEO helms the Florida Craft Distillers Guild, Stevenson has gotten a unique perspective on the myriad benefits of the craft liquor industry.
Specifically, Stevenson says the distillery has been a "great story for Northeast Florida" and has been the "most gratifying economic development effort that [she's] ever been involved with."
During our extended conversation, Stevenson noted that distilleries and distributors are "starting to understand that they can coexist," with the recent relaxing of restrictions on craft distilleries not appreciably impacting business operations of the bigger players in the industry.
"The distillery is their showroom," Stevenson said, yet distribution would still continue through normal channels.
The revised distribution model that is proposed in the bill carried by Stevenson in the House and Sen. Greg Steube in the Senate would allow smaller players in the industry to sell their product independently of markups that are often the case when third-party vendors sell the merchandise.
For Stevenson, it's a question of free enterprise and local control leading to benefits for the community at large.
The St. Augustine Distillery, Stevenson said, renovated an "old building [and] lifted up an area that had been blighted for years."
As well, the business has created jobs for people, and has provided a draw for tourists.
Stevenson says that this bill would do for craft distilleries what being able to sell in their taprooms does for craft breweries, offering an "opportunity, not a threat" to more established distribution channels.
The St. Johns County Republican has enjoyed the support of political entities associated with those distribution channels.
ABC Liquors and its executive vice-president, Jess Bailes Jr., offered Stevenson financial backing during the 2016 campaign.
Anheuser Busch and its local St. Augustine distributor, Burkhardt Distributing, also backed Stevenson.
The St. Augustine Distillery hosted Stevenson's general election results party in 2014, and also offered in-kind contributions in the most recent cycle.