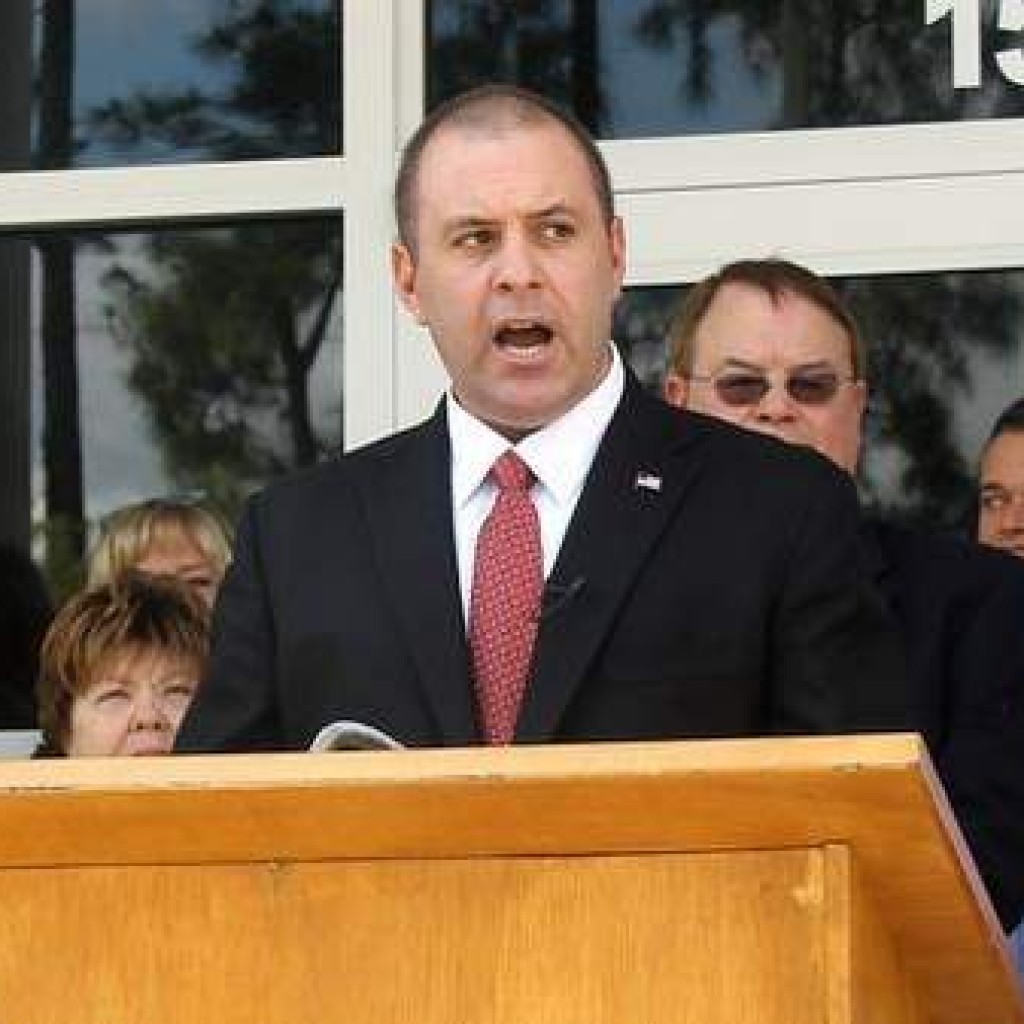 Earlier this week, Republican Party of Florida chair Blaise Ingoglia issued a statement to his fellow State Executive Committee Members promising to roll out his next "aspirational vision" for the future of the party.
Ingoglia is engaged in a bid for another two-year as party chair, running against Sarasota committeeman Christian Ziegler.
On Thursday he announced "Project Majority Red," his goal to make Florida a permanently Republican state when it comes to voter registration.
The Florida Democratic Party currently has an approximately 300,000 advantage over Republicans in voter registration — but that's down from almost 500,000 advantage from two years ago, Ingoglia notes.
Due to its razor-close elections for president and governor over the past two decades, Florida has had the reputation of being a "Purple State," though some believe that phrase may be outdated when considering that Donald Trump won the state's 29 electoral votes last month.
Combined with the fact that Republicans already control the governor's mansion and the entire Florida Cabinet, as well as huge majorities in the state Legislature, it's harder for Democrats to argue otherwise — particularly when they didn't win the presidential contest, which they were able to do in 2008 and 2012.
Democrats have always led in voter registration, however, in part because many residents in the more conservative northern part of the state have never switched party registration.
But Ingoglia says the goal of "Project Majority Red" is all about making the Sunshine State a "majority red" state, not only by overtaking the Democrats in voter registration, "but keeping it that way for future elections."
Ingoglia says that Sen. Marco Rubio (who has endorsed his candidacy for re-election) and others donors have agreed to help fund such a program.
On Wednesday, Ingoglia boasted about his effectiveness in improving the RPOF's ability to have absentee ballots returned. In a statement, he said that under the reforms his team has put in place over the past two years, the return rate for absentee ballots was at 84.5 percent, an improvement of four percent from the previous record from 2012, an improvement of 21 percent.
"The data shows that the Republican Party of Florida reforms, investment, and strategy accounted for almost 58,000 additional ballots cast this election cycle!" Ingoglia wrote. "Instead of wasting millions of dollars on some ineffective GOTV plans, we worked smarter and more efficiently and it showed!"
Meanwhile, Ziegler has sent out a notice to members of the state executive committee saying that Ingoglia has not returned his request for a debate before they vote on a new chair on January 15. In order to provide any additional information to those who may still be undecided in the race, he is hosting a conference call with all voting members on Thursday night.