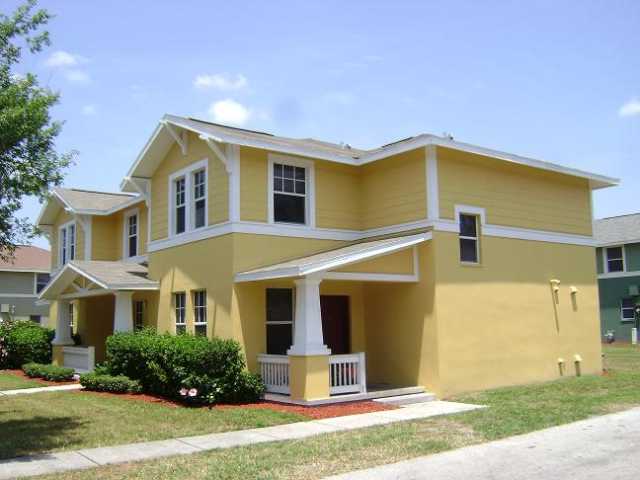 St. Petersburg's Jordan Park will soon get some much-needed attention.
In a win-win for both the city of St. Petersburg and Midtown residents, the St. Petersburg Housing Authority is nearing an agreement to buy back control of the troubled public housing complex.
The Tampa Bay Times reports agency officials were hoping to finalize a deal on the 24-acre property by fall 2016, but a purchase agreement could be signed "any day now."
Final details still require approval from the federal Department of Housing and Urban Development, as well as the Florida Housing Finance Corp.
At first, the Housing Authority was to pay the current owners — Jordan Park Development Partners — $400,000 for the property on Ninth Ave. South and 22nd Street. However, the city struck a better deal, according to the Times. Jordan Park Development is a partnership of the Richman Group of Florida and Landex of Jacksonville.
"Although we don't have a final signed purchase agreement yet, the seller reduced the purchase price to zero several months ago," attorney Sandy MacLennan, who represents the Housing Authority, told reporters this week. "The only condition was that the $400,000 that the Housing Authority would have paid to the seller would now be required to be used to pay for repairs and improvement at Jordan Park."
The city of St. Petersburg also agreed to forgive a $3.1 million loan to the Housing Authority.
Jordan Park, a 237-unit complex located in the heart of the city's African-American district, has been plagued by a series of issues over the past few years. Residents have complained over a range of problems such as broken appliances, mold, mildew, poor maintenance and landscaping. Boston-based Winn­Residential, the management company Jordan Park Development Partners employs to oversee the property, has been accused of unresponsiveness to complaints.
Throughout customer concerns, the Housing Authority had been regularly frustrated, saying there was little the agency can do at the time. A new agreement will give the Authority the ability to maintain housing standards at Jordan Park. Residents will not face repercussions for complaints.
"Jordan Park is an important part of the history of St. Petersburg," Tony Love, the Housing Authority's chief executive officer, said in a statement to the Times.
The Authority "wants to be sure that the development is managed and maintained to the same standards" as other properties under its umbrella, Love added.
"The best way to do that is for the Housing Authority to buy back the development."