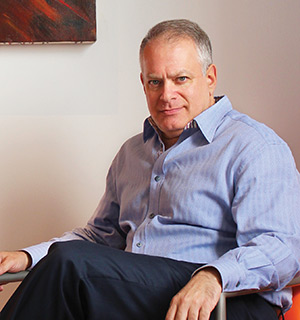 U.S. Senator Bill Nelson has made it clear what had been strongly rumored for the past month now – he's firmly behind Coconut Grove real estate developer and Democratic party donor Stephen Bittel in the race for the Florida Democratic Party Chair position.
"I have known Stephen Bittel for over 30 years and believe he will be an extraordinary Chair of the Florida Democratic Party," Nelson said on Tuesday, just four days before the state's executive committee votes on a new leader. "Stephen has been a dedicated advocate for the principles of the Democratic Party for many years and is a leader who has the smarts and heart to unite the party in addition to implementing plans that will help rebuild the party from the ground up. While there are several qualified candidates in this race, I am convinced that Stephen is the right person to chair the Florida Democratic Party,  he has my full support and I ask that you join me in this effort."
Nelson told this reporter on December 15 that while he did not want to put his considerable influence in the race just yet, he said it was "time for us to get a very professionally run Democratic Party that has a chance of standing up against a very organized and very well-funded Republican Party," adding that, "I think Stephen Bittle would bring that type of professionalism to the organization."
Momentum has been going Bittel's way to lead the party before he was even eligible to compete for the position. In fact, the circumstances allowing him to first be named a precinct captain with the Miami-Dade Democratic Executive Committee and then state committeeman is now the source of a lawsuit (as reported today in the Miami New Times).
Bittel also received good news Monday night in the form of a formal declaration of support from the Hillsborough County Democratic Executive Steering Committee.

"We decided that we would back Bittel as long as he was in running," said Hillsborough DEC Chair Ione Townsend, who said of all the candidates that "at this point they all have the same platform, they've all adopted all  the same language and all the same ideas and the platforms are basically the same, so it boils down for us who we thought had the best chance of executing that plan, and we thought that Mr. Bittel had the best chance of executing that plan."
When asked how the steering committee came to that conclusion, Townsend noted Bittel's "proven record for fundraising and as a CEO."
"We think that the FDP needs to be run more professionally and more business like," she added.
The Hillsborough support for Bittel is another seeming blow to the chances of Alan Clendenin, the South Tampa based longtime DNC committeeman who lost a bid for state committee in his own DEC last month, and ultimately relocated to Bradford County to make himself eligible in the race this Saturday. When asked if there was any support among the 20 or so members of the steering committee on Monday night, Townsend diplomatically replied, "Let's just say we decided we would back Mr Bittel."
The race for FDP chair takes place this Saturday in Orlando. Along with Bittel and Clendenin, former state Senator Dwight Bullard, Duval County committeewoman Lisa King and Osceola County DEC Chair Leah Carius are on the ballot.