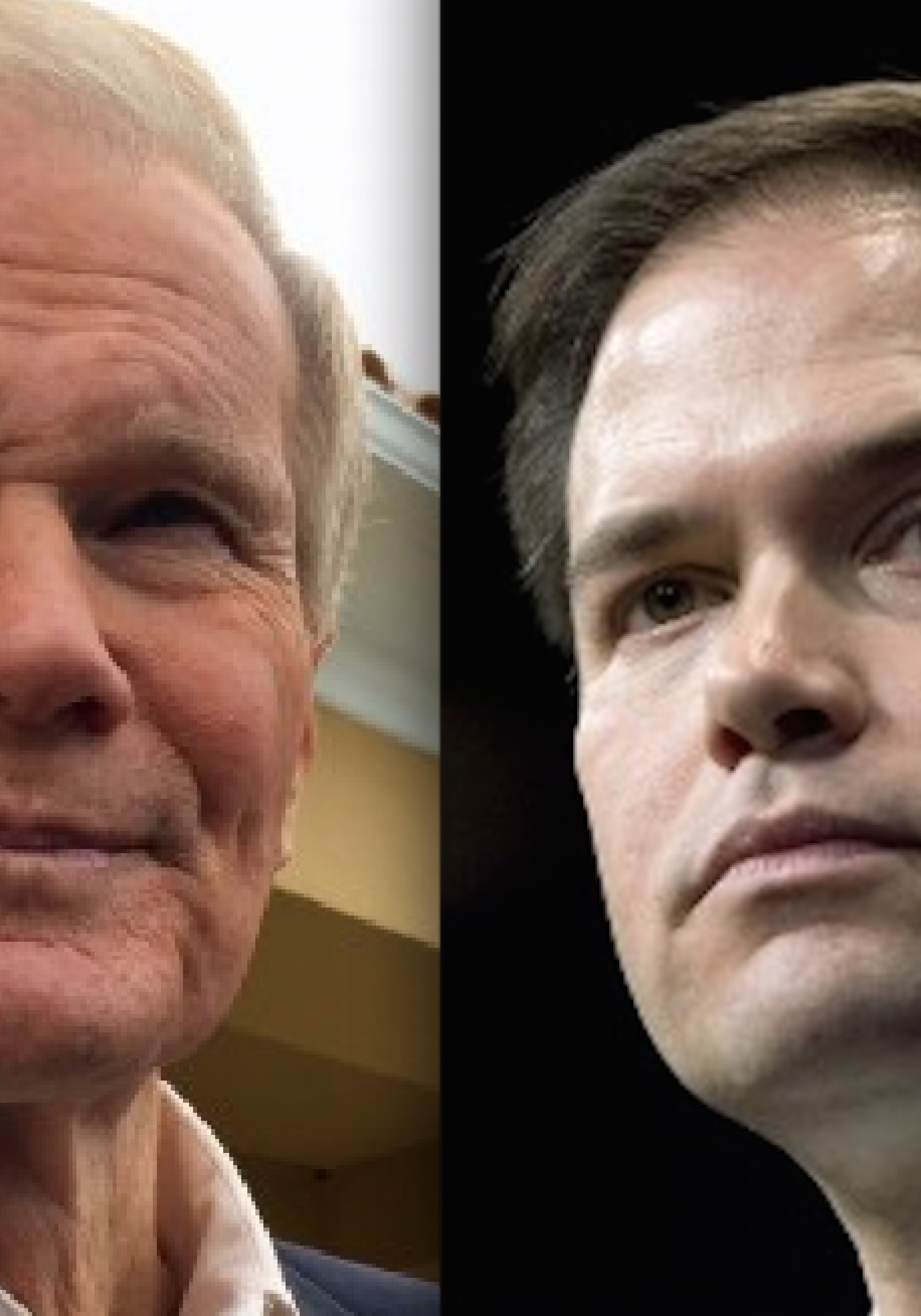 Both of Florida's U.S. Senators are teaming up on a bipartisan bill to push back on the growing boycott, divestment and sanctions (BDS) movement against Israel.
The new legislation (s. 170) is an update of a bill proposed last year by West Virginia Democrat Joe Manchin and former Illinois Republican Mark Kirk. It would increase protections for state and local governments in the U.S. that opt to divest from, prohibit investment in, and restrict contracting with companies knowingly engaged in commerce-related or investment-related BDS activity targeting Israel.
The BDS movement has had most of its growth on college campuses in recent years, though there have been fewer such resolutions passed at major universities in recent years.
"This legislation supports efforts by state governments and local communities to use the power of the purse to counter the BDS movement's economic warfare targeting Israel," said Rubio. "This bipartisan bill is all the more timely after the United Nations Security Council's passage of Resolution 2334, a deplorable one-sided measure that harms Israel and effectively encourages the BDS movement's campaigns to commercially and financially target and discriminate against the Jewish state."
Rubio is co-sponsoring the bill with Manchin. Other original cosponsors like Rubio's partner in the U.S. Senate from Florida, Democrat Bill Nelson.
The bill also includes a mixture of Democrats and Republicans. Other Democrats signing up as cosponsors include New Jersey's Robert Menendez, Oregon's Ron Wyden and Michigan's Debbie Stabenow.
Original GOP sponsors include Idaho's Mike Crapo, Texas' John Cornyn and Ted Cruz and Arkansas's Tom Cotton.
A number of states have passed similar legislation, including Florida, which did so a year ago. That bill requires the State Board of Administration to identify all companies that are boycotting Israel or are engaged in a boycott of Israel in which the public fund owns direct or indirect holdings by a specified date; requiring the public fund to create and maintain the Scrutinized Companies that Boycott Israel List that names all such companies; prohibiting a state agency or local governmental entity from contracting for goods and services that exceed a specified amount if the company has been placed on the Scrutinized Companies that Boycott Israel List.
The federal bill would clarifiy that state and local governments have the legal authority to identify and divest public funds from, prohibit investment in, and restrict contracting with entities engaged in BDS conduct when the designations are based on "credible information available to the public." The bill's non-preemption safe harbor for asset managers will also give them an offensive capability against entities seeking to economically harm Israel.
Last year's bill was opposed by the Council on American Islamic Relations, which claimed it would violate the constitutionally-guaranteed free speech rights of businesses and institutions that participate in the international boycott of Israel's illegal occupation of the West Bank.