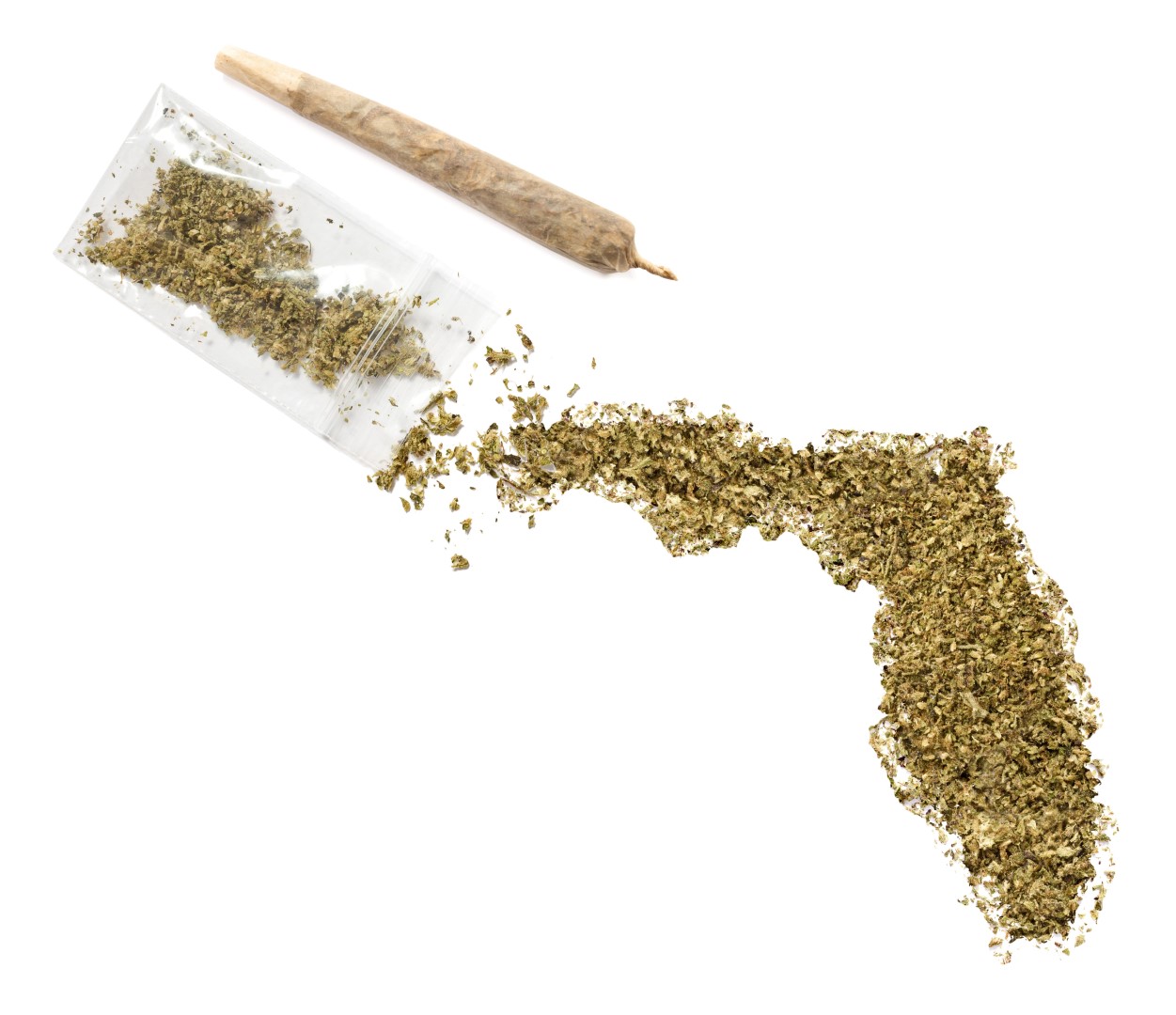 A bill filed Thursday in the Florida Senate, if passed, would expand the medical marijuana system in the Sunshine State, complying with 2016's Amendment 2.
However, some critics — inside the Senate and outside as well — have raised concerns, suggesting the bill will not have the smoothest glide path.
Senate Bill 406, filed by Orange Park Republican Rob Bradley, would codify Amendment 2, establishing parameters for prescribing physicians, the treatment of minors, mandated yearly examinations for medical marijuana patients, and a requirement of a caregiver registry.
"In 2014, the Florida Legislature legalized low-THC medical marijuana, and in 2016 expanded the medical marijuana system to provide legal access to marijuana for terminally ill Floridians," said Bradley in a press release Thursday.
"Floridians want even more options, speaking loud and clear at the polls in November by passing Amendment Two. This bill significantly expands the current medical marijuana system to give Floridians the relief they have demanded, and it does so safely and quickly," Bradley added.
Sen. Dana Young, chair of the Senate Health Policy committee, is a co-introducer of the legislation. She also worked closely with Bradley on the bill.
"This bill faithfully honors our solemn obligation to the people of Florida to implement Amendment Two," Young said. "Suffering Floridians will have now real options with no unreasonable delays." The Health Policy Committee heard testimony from numerous Floridians at a recent committee meeting in Tallahassee.
The bill would amend language in Section 381.986 of Florida statute, changing the title to "Compassionate use of low-THC cannabis and marijuana."
A definition of "medical cannabis" is stricken from the bill, replaced instead with a statement that "marijuana" means what it says in the Florida Constitution."
"Medical use" of marijuana, in the language of the bill, does not include "possession, use, or administration of marijuana that was not purchased or acquired from an MMTC registered with the Department of Health."
Qualifying doctors are allowed to prescribe medical cannabis and "a delivery device," if they ascertain that a patient has a qualifying condition, and that the health benefits of cannabis use outweigh the risks.
To qualify, they will have to take a four hour course from the Florida Medical Association, or the Florida Osteopathic Medical Association.
Patients will be allowed a 90 day supply of marijuana, up from 45 in the previous statutory language.
Prescribing cannabis to non-qualified patients will be a misdemeanor of the first degree for prescribing doctors. That same penalty would be imposed on anyone who "fraudulently" claims the kind of debilitating condition that qualifies.
As well, qualified patients who smoke in public, on school grounds, in school buses or other vehicles also will be found guilty of that first degree misdemeanor.
The bill also has provisions for caregivers, who may help administer the cannabis to patients. Caregivers must be over 21 years of age, and must pass a level 2 screening unless related to the caregiver.
Additionally, a patient may have one caregiver at a time, outside of a hospice or nursing home setting.
The department, meanwhile, will register caregivers, physicians, and patients, and have rules set up by July 3, and a system up and running by Oct. 3. By that date, patient and caregiver identification cards will have been issued.
The bill also has provisions for expanding the industry.
Six months after the threshold of 250,000 patients is hit, five more Medical Marijuan Treatment Centers will be brought on line. The same will happen after 350,000 patients, 400,000 patients, and for every 100,000 patients thereafter.
Rules for processing and dispensing cannabis are also established in this bill.
Among them, that dosage info should be labeled with the recommended dose, and that no recreational-style delivery devices, such as bongs and rolling papers and the like, will be made available by the dispensing organization.
All transactions are to be cataloged and recorded, and MMTCs will have 24 hour video recording with archives kept for 45 days in controlled areas, ranging from grow and storage rooms to point of sale locations.
While the Bradley/Young nexus will be formidable, Sen. Jeff Brandes — an advocate of opening up the MMTC market to more providers — doesn't think this bill goes far enough.
"I am encouraged that Senator Bradley's proposal expands access to medical marijuana for more patients, and I am further encouraged that his proposal begins to chip away at the unnecessary regulatory hurdles burdening Medical Marijuana Treatment Centers. However, I believe the voters of Florida voiced their overwhelming support for a new approach to the regulation of medical marijuana in this state, not a revision to the existing framework," Brandes said in a statement Thursday.
"I am continuing to work on what I believe is the most free-market option to address the implementation of Amendment 2. I look forward to releasing my proposal in the coming weeks and working with Senator Bradley as well as my fellow colleagues to implement the will of the Florida voters," Brandes added.
Ben Pollara of United for Care also had some thoughts on the legislation.
"Senator Bradley's bill is an encouraging start to the legislative process of implementing the medical marijuana amendment. His approach certainly stands in stark contrast to the proposed rule issued earlier this week by DOH by respecting the basic elements and language of the constitution," Pollara noted.
"The two most important elements of implementation are respecting the sanctity and primacy of the doctor-patient relationship under the law," Pollara added, "and diversifying and expanding the marketplace to best serve patient access."
The caveats were inevitable, of course.
"Bradley's bill does a mostly excellent job respecting the doctor-patient relationship. However, the bill doesn't sufficiently expand the licensing of medical marijuana treatment centers to serve the estimated patient population, nor does the proposed expansion occur quickly enough to keep up with a patient population that will quickly boom across the state. It also leaves in place the current requirement of vertical integration that stifles innovation, diversity and ultimately patient access," Pollara added.
Long story short? The future of medical marijuana in Florida is going to be robustly contested at least through this session.