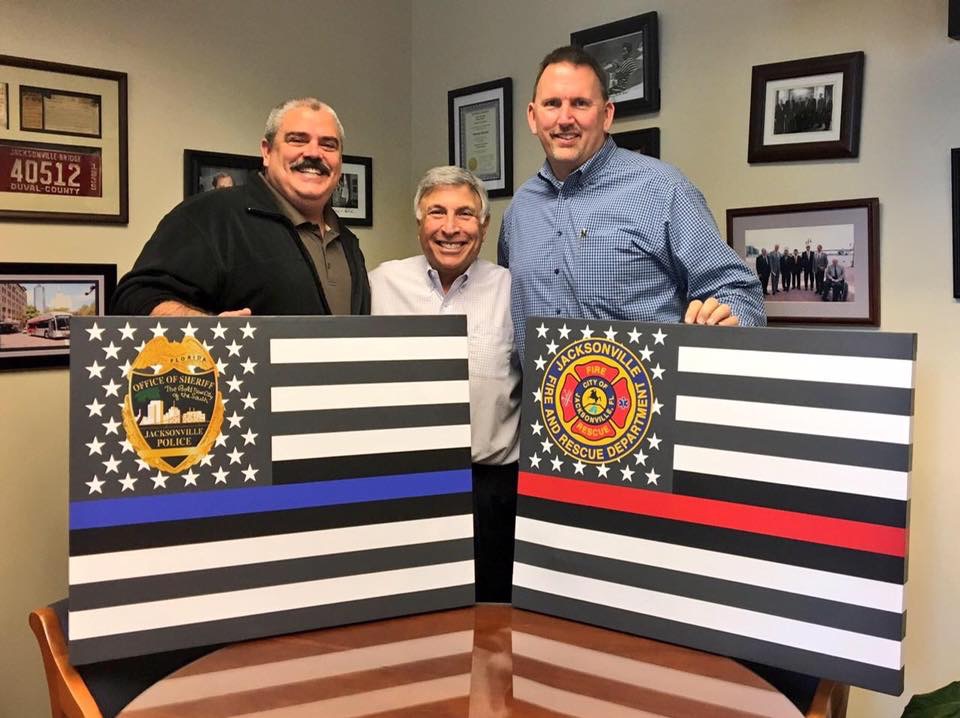 Jacksonville City Councilman Tommy Hazouri made his position clear Tuesday relative to legislation closing the Florida Retirement System's defined benefit plan to new cities.
The legislation, said Hazouri, is "dead on arrival."
[Worth noting: there is a House and Senate version of this bill. Rep. Jason Fischer filed House Bill 353, while Jeff Brandes filed Senate Bill 428. Each bill was filed on Monday, and would foreclose enrollment in the Florida Retirement System's defined benefit plan to any city not currently involved.]
Hazouri, a former Jacksonville Mayor who also chaired the Retirement and Personnel committee in the Florida House decades back, spoke from a "former chairman's standpoint," addressing the Florida House version of the legislation, and the man who filed it in comments.
Hazouri's take: that it's a "huge mistake to even consider" the bill, as FRS is "one of the top four pension systems in the country."
Hazouri also noted that Fischer is with FRS himself, via service on the Duval County School Board and State Legislature. (When asked about this, Fischer noted that his bill doesn't change anything for school districts and FRS).
"I don't know who Fischer thinks he's doing a favor for," Hazouri said, before predicting that while the bill "may pass the Florida House," it won't get through the Senate.
Hazouri expressed concern that, with the FRS option foreclosed to new cities such as Jacksonville, the result could be "forcing people to go into a private option that may or may not be matched."
"There are no guarantees," said Hazouri, mindful of the need to re-negotiate pension agreements every three years in accordance with Florida Statute.
While the city is offering a 25 percent match for new hires in a city-run defined contribution plan, Hazouri — along with union heads — notes that match wouldn't be guaranteed indefinitely.
Hazouri also notes that none of Jacksonville's $2.8 billion unfunded actuarial liability on pensions would be passed on via inclusion in the FRS plan.
"I don't think Fischer's given it a lot of thought," Hazouri said.
On Monday, Fischer outlined his thought process on this bill, painting a picture of a system in worse shape than the rosy narrative depicts.
Fischer noted that, contrary to the mythology that the FRS is stable, there is a misalignment of that narrative with the real rates of return, which run far short of projections (which were 7.65 percent yearly, but have been lowered to 7.5 percent yearly recently).
The five-year rate of return: 6.78 percent.
10 and 15 year rates are even worse, short of 6 percent per annum.
"If the private sector did what the state does," Fischer said, "it might be accused of cooking the books."
Fischer noted that even that slight .15% adjustment in projected rate of return added $1.1 billion to the unfunded liability on the state level.
When asked about Hazouri's comments, Fischer questioned the Jacksonville councilman's facts.
"In order to save the ship, we have to start plugging the holes, and that's what this bill does," Fischer noted. "There are more reforms coming that will address other aspects of FRS."
Fischer noted that Jamie Grant is his prime co-sponsor in the Florida House, and strongly suggested they would concur with his evaluation of stresses on the FRS.
Meanwhile, in Jacksonville, collective bargaining resumes between the city and its fire and police unions on Wednesday.
Expect the FRS reform legislation to surface in union talking points.