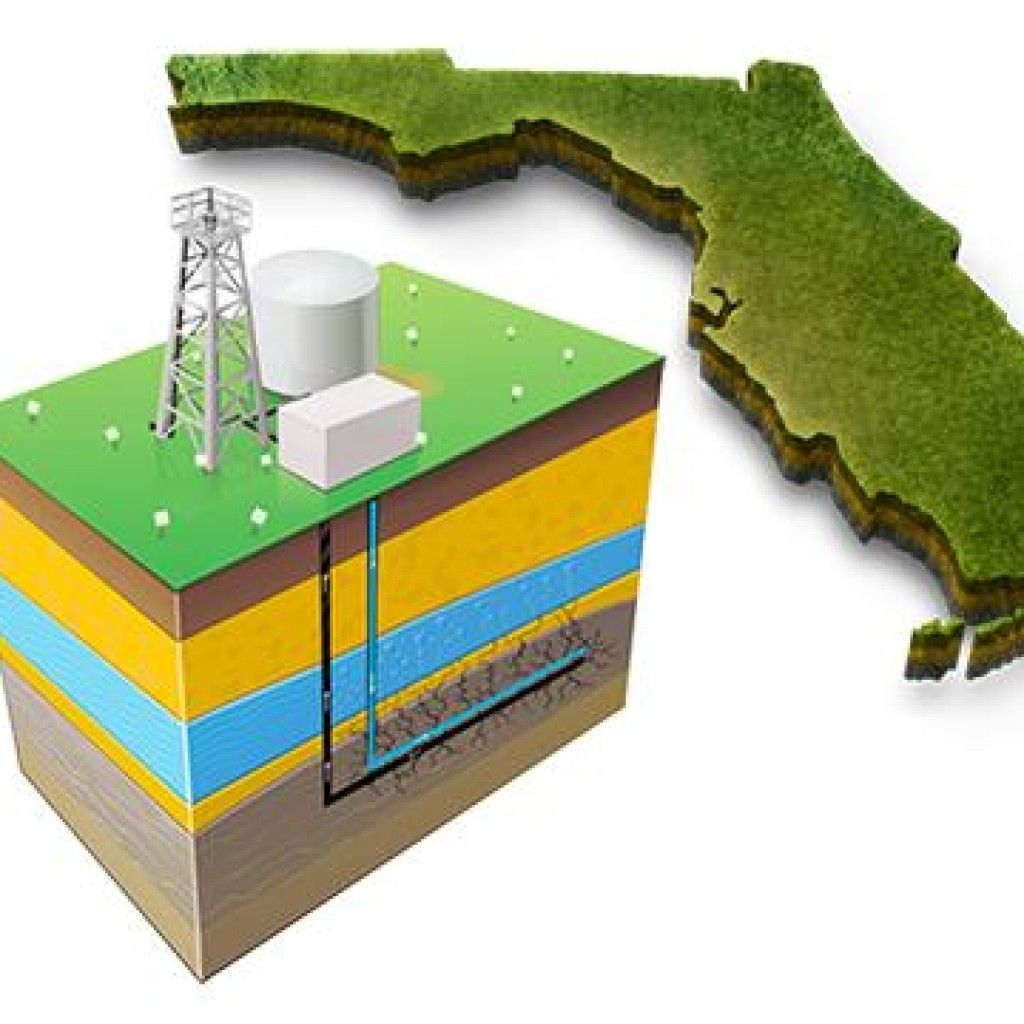 A bipartisan coalition of lawmakers have endorsed proposed legislation to ban extraction of oil and gas via hydraulic fracturing in Florida.
"This bill is concise and straightforward. It bans fracking of all types in Florida," Senate sponsor Dana Young said Tuesday during a news conference outside the Senate chamber.
"As a sixth generation Floridian and avid outdoorsman, I believe we must act quickly and decisively to to protect our fragile environment from incompatible practices."
Present at the news conference  to discuss Young's SB 442 were Democratic Sens. Gary Farmer and Linda Stewart, and Republican Sens. Jack Latvia and Keith Perry; House Minority Leader Janet Cruz, and Democratic House member Mike Miller, who is expected to introduce a House companion bill this week.
"Just this collection of folks, you can see that this is an issue that transcends politics," Farmer said. We can all come together to protect something as critically important as our water supply."
Legislation to study fracking in Florida died last year in the Senate Appropriations Committee. Lavala, who chairs that committee this year, helped to kill it. He said he didn't buy assurance from the Department of Environmental Protection that fracking would be safe in Florida.
"We looked a the worst-case scenario, and if there was any possibility in anyone's mind that a bill might have the effect that people thought it would, then we took the bill down," Latvala said. "Now we're all together to try to so something positive to make sure it doesn't happen in the future."
Young promised while campaigning last fall that she would introduce a fracking ban, after she was accused of supporting the controversial practice of extracting natural gas and oil during the 2016 legislative session.
The ban would be statewide, Young said.
"The aquifer in our state does not know county lines. It does not know city boundaries," she said.
Aliki Moncrief, executive director of Florida Conservation Voters, issued a written statement praising Young and the bill.
"Fracking poses too big a risk for the millions of Florida families and visitors who rely on our groundwater for safe, clean, driving water," Moncrief said. "We look forward to working with Sen. Young throughout the 2017 legislative session as we work to ban fracking in Florida once and for all.
Floridians Against Fracking, a coalition of anti-fracking organizations, noted that nearly 90 cities and counties have passed anti-fracking resolutions and nearly 20 counties have passed local fracking bans.
"We're excited by the bi-partisan support for banning fracking in Florida. The citizens have long seen that fracking is a risk Florida cannot afford for its environment, its tourism-based economy, and its communities," Kim Ross, president of Rethink Energy Florida, said in a written statement.
"We look forward to working with these senators to get a strong ban bill on Governor Scott's desk," Ross said.
Jennifer Rubiello, Environment Florida state director, also issued a written statement.
"We applaud Sen. Young for listening to her constituents and Floridians across the state who want a ban on fracking," Rubiello said. "A ban on fracking will ensure our communities, our health, and our environment are better protected. Floridians should celebrate this bill, pick up their phones, and tell their state senators to support it."
"Sen. Dana Young's decision to introduce a fracking ban bill is an example of true leadership," said Michelle Allen, Florida organizer for Food & Water Watch. "Florida residents have been fighting relentlessly for a fracking ban and with Young on board, the momentum will only continue to build."