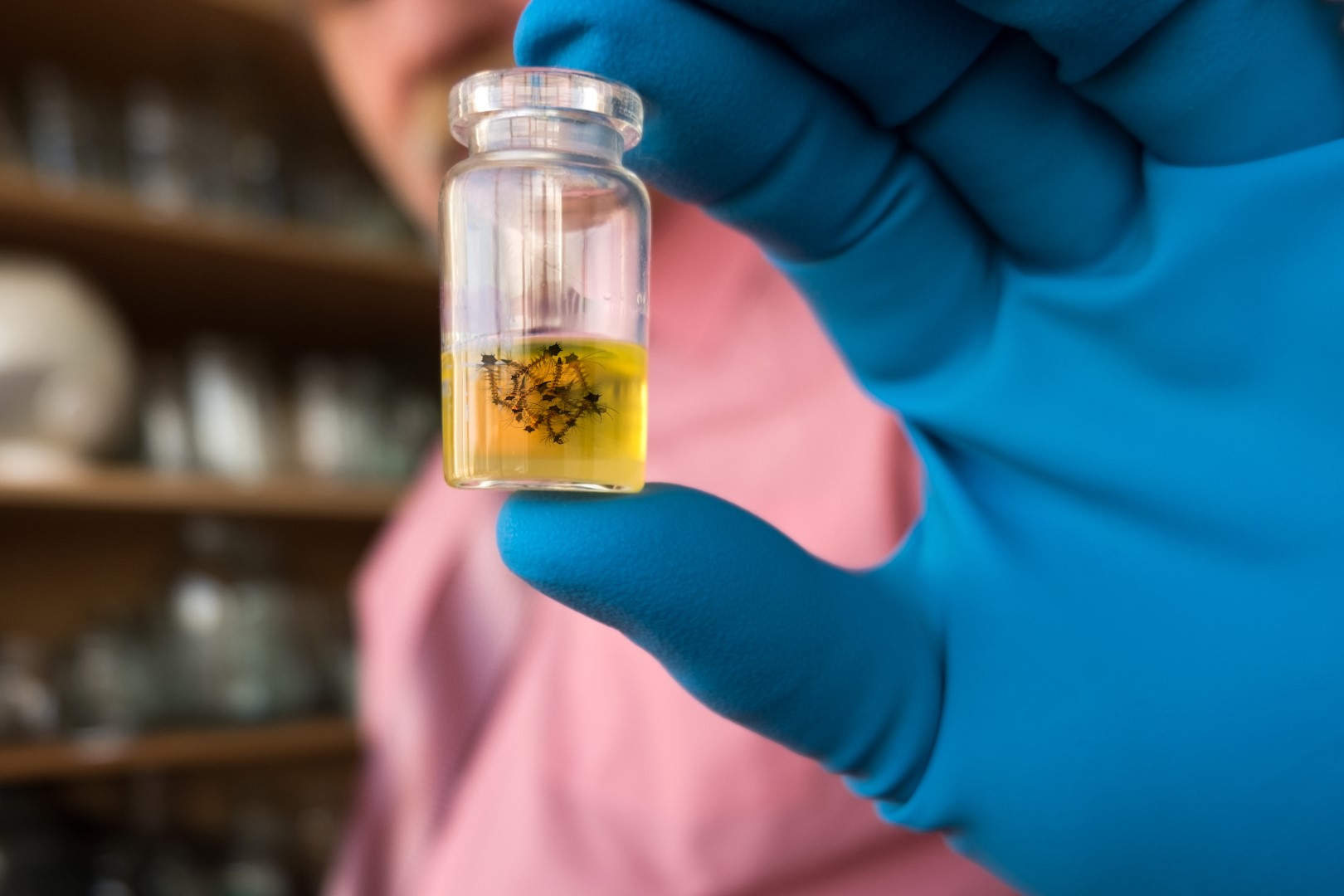 Gov. Rick Scott announced 34 grant awards Wednesday to research Zika virus and seek a vaccine.
He said the money, from $25 million in state funds Scott earmarked in September, would pay for efforts to develop a vaccine, understand and mitigate Zika's effects on children, and research testing methods.
"While we are currently in winter months when Zika is not as prevalent, we must remain vigilant and continue to do everything we can to help protect pregnant women and their developing babies," Scott said in a written statement.
"I look forward to seeing the innovation and progress of Florida's world-class research institutions as we continue to work together in the fight against Zika and to find a vaccine."
Scott, who has complained about a slow federal response to the mosquito-borne disease outbreak in South Florida last summer, has used his executive authority to shift a total of $61.2 million in state funds to Zika efforts.
"While we are currently experiencing a seasonal reprieve from the Zika virus, we cannot relax our efforts," said Florida Surgeon General Dr. Celeste Philip.
"I am grateful for Gov. Scott's leadership that enables us to provide researchers in Florida funds to expand the body of knowledge related to Zika, particularly in the areas of prevention and effects on infants and children."
The Florida Department of Health, which Philip runs as secretary, awarded the grants through a competitive process.
Here's where the money went:
— Florida Atlantic University — $199,280
— Florida International University — $2,183,004
— Florida State University — $2,169,675
— Moffitt Cancer Center — $199,280
— Nova Southeastern University — $198,886
— The Scripps Research Institute — $199,280
— The University of Central Florida — $1,297,817
— The University of Florida — $2,922,999
— The University of Miami — $13,170,784
— The University of South Florida — $2,458,995
Additional details about the state's Zika research is available here.