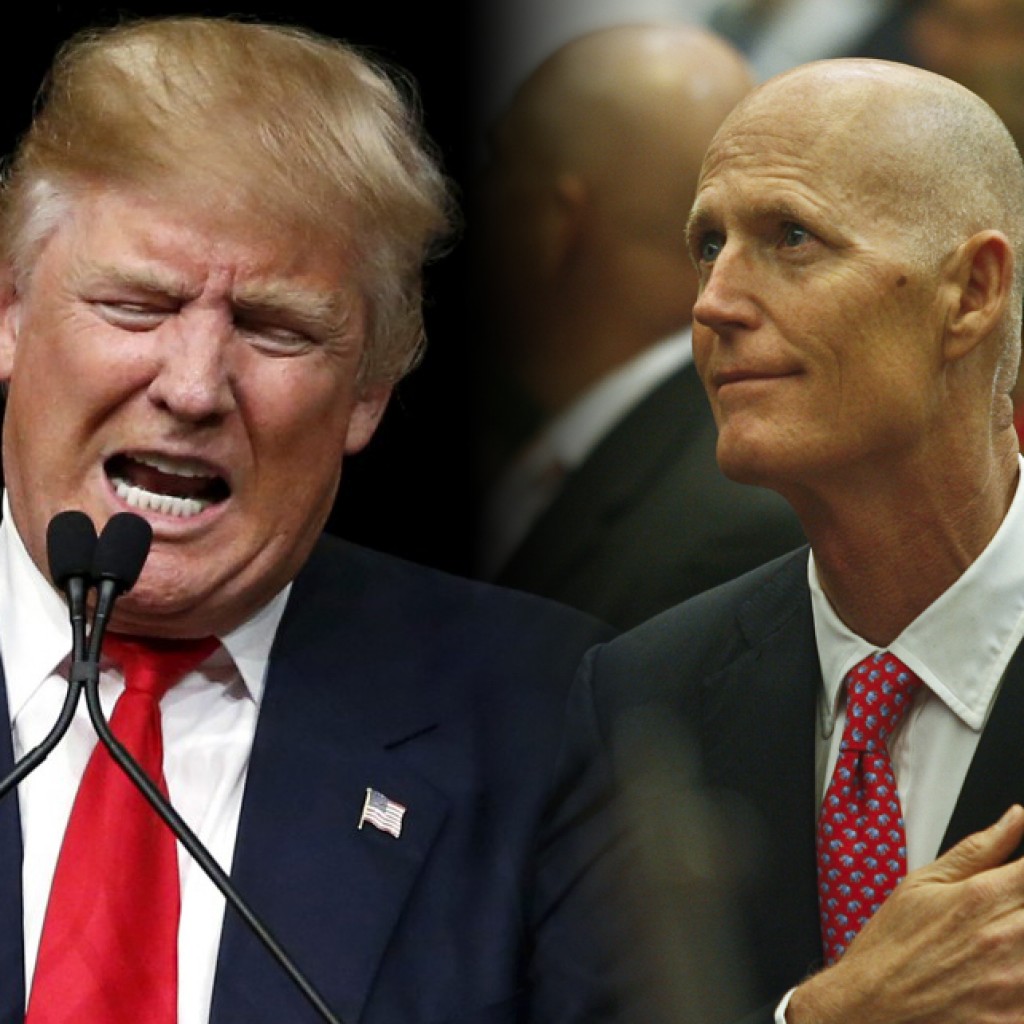 Last Monday night, the White House released a list of 78 attacks over two years that it says did not receive "the media attention they deserve."
The list included attacks that got worldwide blanket coverage, such as the Bataclan theater bombing in Paris, the Nice truck attack, and the Pulse Nightclub shooting in Orlando.
"All over Europe it's happening," said President Donald Trump. "It's gotten to a point where it's not even being reported. And in many cases the very, very dishonest press doesn't want to report it. They have their reasons, and you understand that."
Trump made this claim before a broad audience on live television, while speaking at Central Command headquarters in Tampa.
On Air Force One, before a smaller audience, Trump spokesman Sean Spicer said Trump did not really mean that terrorist attacks received no coverage. Trump's actual complaint, he said, was that such acts don't get enough attention.
"He felt that members of media don't always cover some of those events to the extent that other events might get covered," Spicer said. "Like a protest gets blown out of the water, and yet an attack or a foiled attack doesn't necessarily get the same coverage."
That's when The White House later released the list of 78 worldwide attacks it described as "executed or inspired by" IS. Most on the list did not get sufficient media attention, the White House said, without specifying which ones it considered underreported.
Contrary to President Trump's possible assertions, Florida Gov. Rick Scott believes the Orlando shooting received "extensive" coverage from the media.
After The White House released its list of attacks which may have been underreported, FloridaPolitics.com asked the Governor's Office if it agreed with Trump's position.
"Governor Scott appreciates that the President is focused on the security of all Americans and that he came to Tampa today to honor our military," said Jackie Schutz, a spokesperson for Scott, who she said, "appreciates the extensive coverage the media provided following the horrific terrorist attack at Pulse, especially their coverage on the families who lost a loved one."
Scott's verdict on the media's coverage of the Pulse Nightclub shooting?
"He believes the media did a great job sharing the stories of the people we lost way too soon," said Schutz.
As for the other attacks on The White House's list, an Associated Press fact check says they were given blanket coverage, such as the Brussels bombings in March, the San Bernadino, California, shootings in December 2015, and the Paris attacks in November 2015. Some with a smaller death toll, such as two attacks in Canada that killed one soldier each, also were covered at the time and well known.
Material from the Associated Press was used in this post.