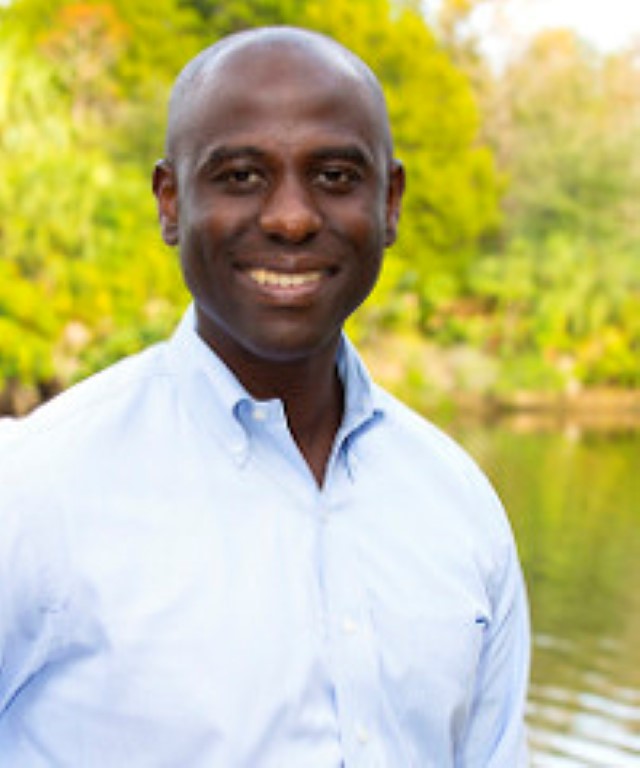 Former Pinellas County Assistant State Attorney Berny Jacques is seriously considering a run for the state House District 66 seat next year, which will become an open seat with Republican Larry Ahern term-limited out.
The 29-year-old Haitian native has been active with the Pinellas County GOP since he arrived in the community in 2009 to attend Stetson Law School in Gulfport. That's when he says he was drawn into the grassroots aspects of state government.
In many ways Jacques and his family are the embodiment of the American dream. His parents worked two and sometimes three jobs concurrently when they moved to the states in the mid-1990's.
"They had to work hard to put their children in a better position," he says. "And to see me go to college and graduate and become an attorney all within their lifetime, I mean, that's a strong testament to what this nation has to offer, and I think that's made possible by a free enterprise system that capitalizes on people's desire to work hard."
Jacques' father currently teaches English as a second language in Naples, Florida, while his mother works as a registered nurse at a nursing home. He says they always stressed the power of education when he was growing up.
"They said if you take your schooling seriously and you apply yourself, you can stand shoulder to shoulder with anyone.  I've always taken that with me and ran with it."
Jacques was president of the Pinellas County Young Republican club in late 2013 when longtime U.S. Representative Bill Young died, igniting what would ultimately be one of the most expensive congressional campaigns ever. He got behind David Jolly's candidacy early on. He also assisted on the campaigns of Chris Latvala and Chris Sprowls in 2014.
If he pulls the trigger and announces later this spring for 2018, he says his platform will center around three main tenets – public safety, education and job creation.
Regarding education, he says you can expect him to be a strong advocate for school choice. On business, he talks about the importance of government creating "the environment" for businesses to grow.
Now working at the St. Petersburg law firm of Berkowitz and Myer, Jacques considers himself "very pro Second Amendment," saying that he wants to put individuals in the position too protect themselves as much as possible.

On the battle between House Speaker Richard Corcoran and Governor Rick Scott regarding whether or not it's a good thing to offer tax incentives to lure businesses to Florida, Jacques doesn't take sides, saying  that "it's important to understand that they both have the same goals, and that's to create jobs for the state of Florida." He does state that the doesn't want government to choose between winners and losers.
On transportation, Jacques adamantly opposed the 2014 Greenlight Pinellas transit tax. Yet he also says that he wouldn't oppose changing state law to allow big cities like St. Pete or Tampa to hold their own referendums. Current law only allows counties to do that.
For the past several years, both Rick Kriseman and Tampa's Bob Buckhorn have unsuccessfully lobbied Bay area legislators to give them the power to tax themselves to pay for rail projects in recent years. Jacques says as a legislator he wants to hear what the people say, and if they want the right to tax themselves, he says he wouldn't stop them.
"I'm all for empowering voters to make decisions, so  if the people of St. Pete feel it's appropriate, and it's clearly stated that here's the funding structure, and here's what you're going to be on the hook for, if they decide then they decide that," he says, adding that his baseline philosophy is to err on the side of empowering the people to make the decision themselves. "I would probably vote no if you asked me to raise taxes, but my fellow citizen might feel otherwise."