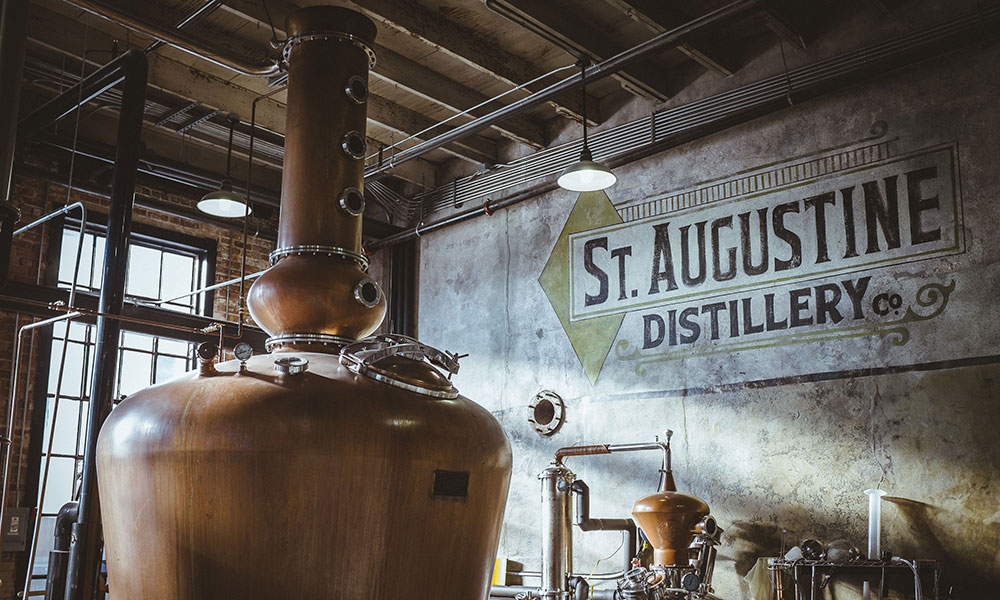 The Senate Regulated Industries Committee OK'd a bill benefiting Florida's craft distilleries, clearing a path for distillers to get their product to more people.
The bill (SB 166) increases the amount of booze a distillery can product and still be considered "craft" to 250,000 gallons, up from 75,000; removes the limit on how many bottles distillers can sell to consumers, even though bottles can't be bigger than 1.75 liters; and allows distillers to sell their liquor not just in an on-site gift shop, but also in "one other approved sales room located in the same county as the distillery's production building."
The bill, sponsored by Sen. Greg Steube, also allows distillers to bypass the three-tier system of separate alcoholic beverage manufacturers, distributors and retailers put in place after Prohibition.
The proposal says a "designated Florida Craft Distillery may transfer … distilled spirits produced at such … distillery … out of its federal bonded space or unbonded space at its licensed premise or storage areas to its vendor's licensed premises or approved sales room."
While representatives for distributors argued that clause could lead to distillers bypassing distributors all together, committee staff said the language does not allow for product to be delivered by mail, only by vehicle from one site to another.
Supporters of the measure said it will help their business, giving them more opportunity to grow. Sen. Travis Hutson, the committee's chairman, said he has been at the St. Augustine Distillery when "someone (from New York) tries to buy a third bottle or a fourth bottle and they say you can't."
"This allows a little more parity," said Hutson, who presented the bill for Steube, who was absent Wednesday.
The bill passed 5-4. It now heads to the Senate Commerce and Tourism Committee.