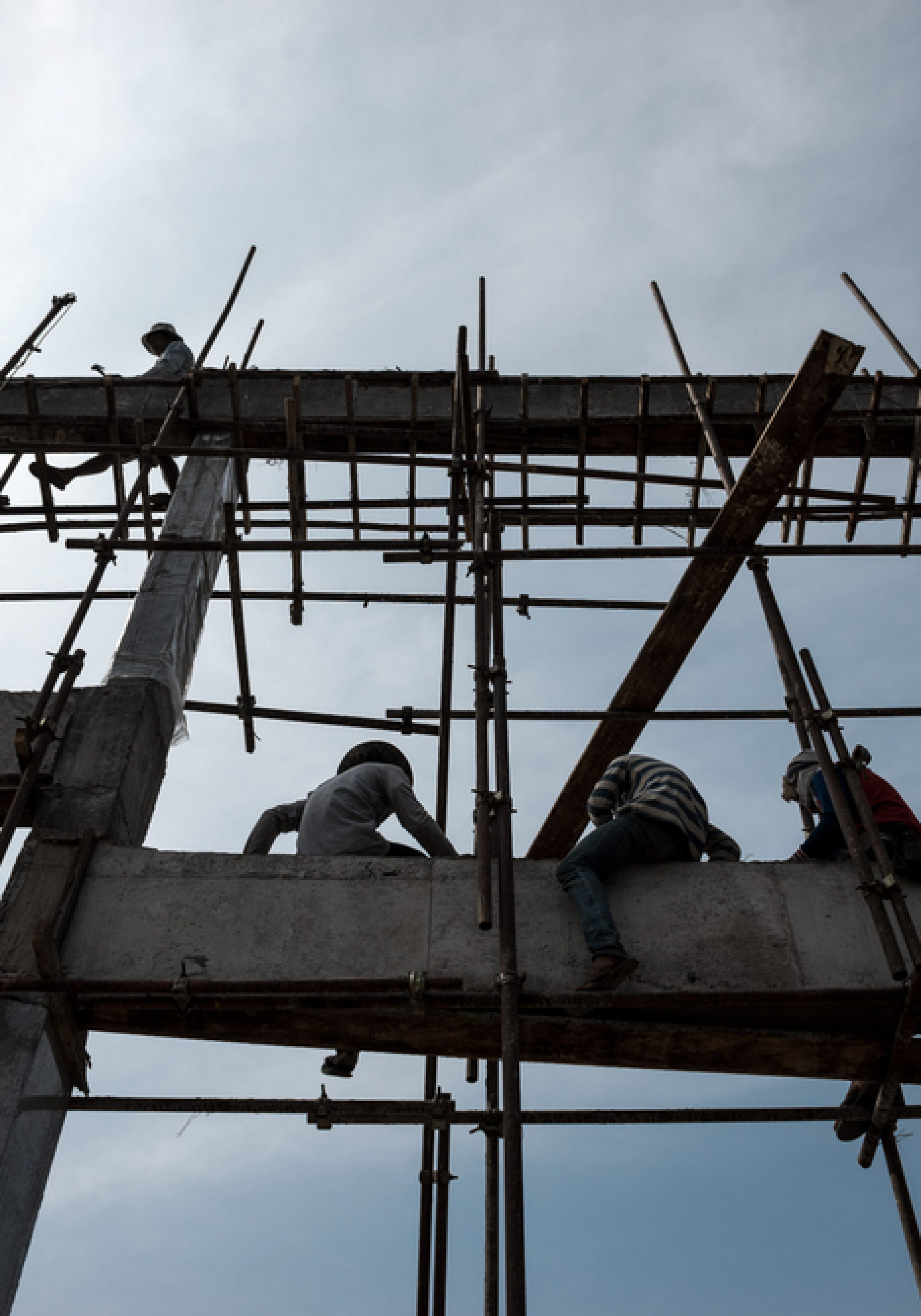 The chairman of a key House subcommittee said Wednesday that legislation to address rising worker's compensation premiums will include curbs on attorney fees, "the biggest driver of the premiums."
Danny Burgess, chairman of the Insurance & Banking Subcommittee, spoke following a hearing into a raft of possible solutions to escalating worker's compensation premiums.
Also on Wednesday, the 1st District Court of Appeal scheduled oral argument for Feb. 22 in a challenge to a 14.5 percent rate increase that began to take effect in December.
"There is no question that one of the more prominent focal points that need to be looked at very closely and addressed is the attorney-fee issue," the Zephyrhills Republican said.
He declined to say what the panel might recommend.
"We're on the drawing board now. Our goal is to reduce the rates. Whatever it takes, we're going to look into it."
The subcommittee's ranking Democrat, insurance agent Richard Stark, of Broward County, saw support for changing the National Council on Compensation Insurance's role in proposing rates to the Office of Insurance Regulation on behalf of most Florida carriers.
Instead, the council, or NCCI, would supply rating data to individual insurance companies, which would file rate requests independently of each other. NCCI does just that in other states.
"There may be a movement to change the way rates are done," Stark said.
"Every other type of insurance, the rates are competitively done. They can probably go to NCCI and find out where the different risks are, and this is what we recommend for price."
Wednesday's hearing was the third in which Burgess gathered stakeholders in the workers' compensation system to hash out their difference.
Judging by the testimony during Wednesday's hearing, it's not clear what such a shift would do to rates.
Jeffrey Fenster, a vice president for AmTrust Financial Services Inc., and a former executive director of the New York Workers' Compensation Board, said rates initially declined after the state adopted the "loss cost" system contemplated for Florida.
But he attributed the decline to other changes the state adopted, and said rates have since surpassed those in place before the switch.
"It's not magic," Fenster said of the loss-cost system.
Differing economic, legal, and other conditions make state-to-state comparisons unhelpful in any event, said Susan Donegan, chief regulatory services officer for NCCI.
"If you've seen one state, you've seen one state," she said.
Donegan emphasized repeatedly that NCCI is not a quasi-official state agency, but rather a private company entitled to protect its own and its members' trade secrets.
NCCI's internal operations are the subject of the 1st DCA case, which tests whether the Sunshine Law applies to the organization's internal deliberations over the rate increase. A trial judge in Leon County invalidated the increase on Sunshine Law ground, but the appeal court allowed it to take effect pending arguments.
Given the lawsuit, Donegan said, she was constrained from going into details about the issue. She did say that the information NCCI uses to propose rates becomes public once submitted to the insurance office.
Beyond that, she said, "I don't know that the Sunshine Law wants to pull back protections from private companies that wide."
Tampa workers' compensation attorney Christopher J. Smith insisted the Insurance Code requires rating organizations like NCCI to open its deliberations to the public.
The subcommittee also discussed pegging payments to ambulatory surgical centers to the federal Medicaid rate, and limiting doctor's freedom to dispense — as opposed to prescribing — pharmaceuticals. Fenster said the Medicaid approach has worked in other states.
There seemed little support for allowing employers and employees to opt out of the workers' compensation system.
Richard Chait, chairman of the Workers' Compensation Section of Florida Justice Association, viewed talk about attorney fees as scapegoating. NCCI, state regulators, and business interests blame most of the recent premium increase on attorneys whose litigation tactics drive up benefits costs.
"It's a shame the opponents to workers' compensation reform continue to rely on the same tired old arguments of 'blame the lawyers,' rather than working on meaningful solutions that will help Florida's businesses and workers," Chait said in a written statement following the hearing.
"The insurance industry has been using an improper, unjust process to line its pockets, and it's time the workers' comp system was fixed to benefit those who are truly supposed to benefit from it: Florida employers and the hard-working men and women who depend on them for their jobs."