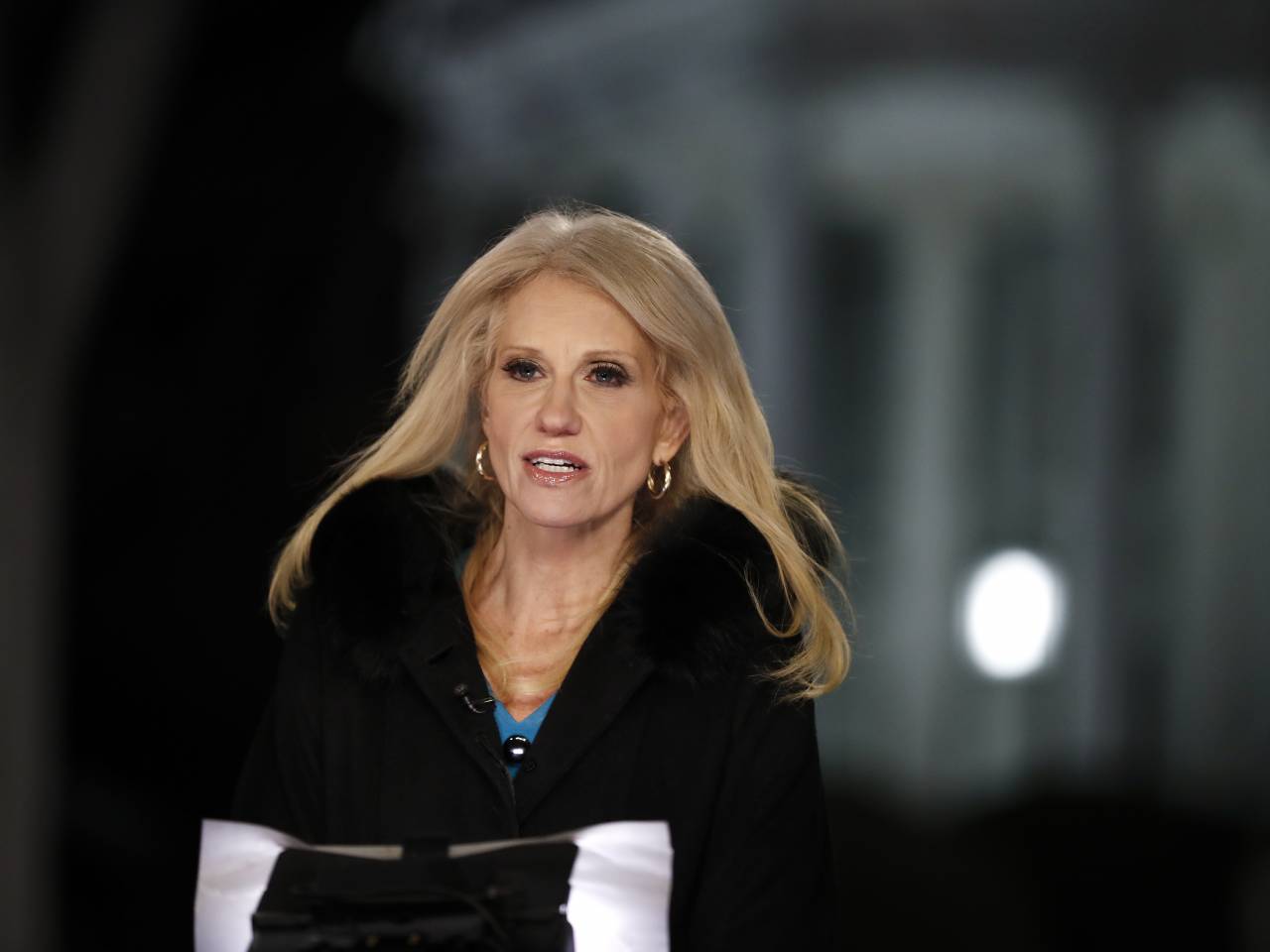 Government lawyers fighting to defend President Donald Trump's executive order on immigration said Friday that "all options" are being considered after a federal appeals court ruled against the president's ban on travelers from seven predominantly Muslim nations.
A Justice Department lawyer who spoke at a hearing in Virginia said the administration was weighing whether to challenge a 9th U.S. Circuit Court of Appeals ruling that upheld a temporary block on Trump's ban, saying it was unlikely to survive a legal challenge.
"We may appeal. We may not," attorney Erez Reuveni said. "All options are being considered."
It could appeal the restraining order on Trump's travel ban to the U.S. Supreme Court or it could attempt to remake the case in the district court.
Reuveni was appearing at a hearing before Judge Leonie Brinkema at which the state of Virginia was challenging the ban. The judge did not rule. She noted that "the status quo remains" because of the 9th circuit's decision and suggested that a well-reasoned ruling would take time and could not be written "overnight."
Michael Kelly, a spokesman for Virginia Attorney General Mark Herring, said Friday's hearing in a federal court in a Washington, D.C., suburb posed the most significant state challenge yet to Trump's order. In a statement, he said it "will be the most in-depth examination of the merits of the arguments against the ban."
Lawyers for Herring, a Democrat, are asking the judge for a preliminary injunction barring the Trump administration from enforcing that portion of the Jan. 27 executive order that bars anyone from those countries — Iran, Iraq, Libya, Somalia, Sudan, Syria and Yemen — from entering the U.S. for 90 days. The state is not challenging that portion of Trump's order suspending entry of refugees for four months.
"If the Commonwealth is successful in securing a preliminary injunction, it would indicate that Virginia is likely to prevail on the merits of its challenge to President Trump's ban, and it will be a more durable injunction that will last all the way through trial — so potentially weeks or months," Kelly wrote.
In a court document filed ahead of the hearing, Virginia's lawyers challenge the constitutionality of the executive order and say there is "overwhelming evidence" that the executive order "resulted from animus toward Muslims." Virginia also says the state, its residents and its public universities are harmed. One example it gives: university students and faculty from countries named in the executive order who are in the U.S. on work or student visas can't leave for fear of not being allowed back in.
Until it was temporarily blocked by a federal judge in Seattle a week ago, the ban made headlines amid tearful stories of families separated and lives upended. Among them were two Yemeni brothers whose family sued in Virginia before the brothers, both green card holders, were allowed back into the country. The federal government has since said green card holders will not be barred from re-entering the U.S.
In the specific Virginia challenge, lawyers for the federal government wrote in a court filing opposing a preliminary injunction that Virginia doesn't have the right to challenge the ban — and that the court doesn't have the power to review the president's executive order.
"Judicial second-guessing of the President's determination that a temporary suspension of entry of certain classes of aliens was necessary at this time to protect national security would constitute an impermissible intrusion" on his constitutional authority, lawyers Dennis Barghaan and Reuveni wrote.
Even if Virginia's challenge is allowed to proceed, a preliminary injunction is not warranted, the U.S. government lawyers wrote.
Republished with permission of The Associated Press.