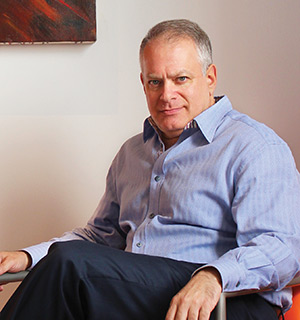 Among the attributes that supporters of Coconut Grove developer Stephen Bittel offered in the race to become the new chairman of the Florida Democratic Party was his talent for fundraising.
In listing his slate of accomplishments one month into his tenure, the FDP issued a statement on Wednesday touting that he has raised half a million dollars for the party's coffers.
"I ran for Chair on a platform of reform and securing much needed resources to rebuild the Democratic Party's grassroots efforts. Today, I'm proud to announce that in the first 30 days we've raised an immediate $500,000, established a committee to draft bylaws that work for a modern, big tent Democratic Party, and invested more than $100,000 into our clubs, executive committees and caucuses," Bittel said in a statement.
The FDP also highlighted other achievements that Bittel has succeeded in.
Established a charter and bylaws revision commit tee to draft a new, more inclusive governing structure for the Party.
Launched a $100,000 challenge grant to grow Democratic rolls and rebuild grassroots activism in all 67 counties.
Announced three new senior level communications positions, including a director of Hispanic media.
Expanded Florida Democratic Party presence and offices in South Florida.
Launched a national search for a President and two new Senior Vice Presidents of the Florida Democratic Party
Bittel was the establishment choice going into the election for party chair on January 14, and he easily defeated Tampa's Alan Clendenin for the post, getting 612 votes to Clendenin's 211. Progressive backed Dwight Bullard received 150 votes.