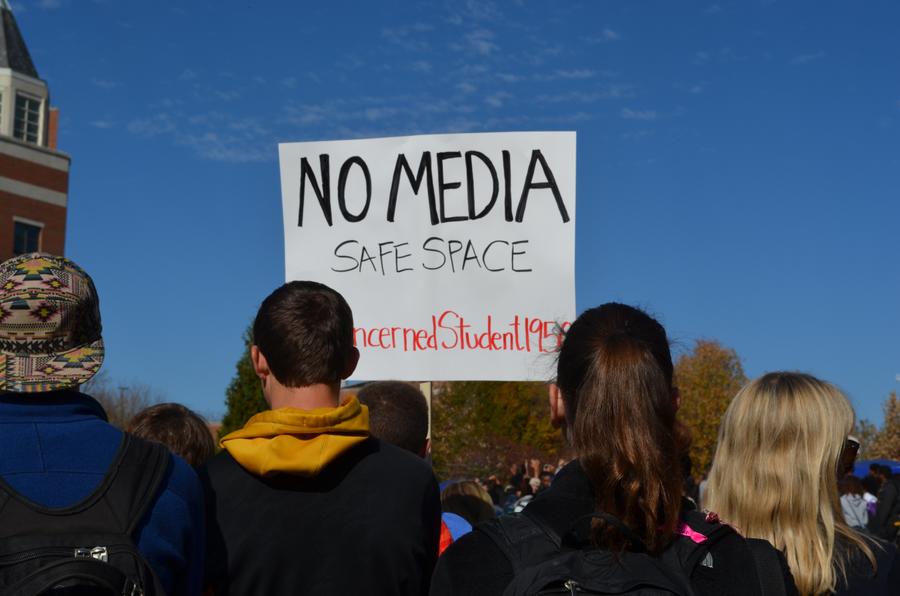 The issue of free speech on college campuses reached its nadir earlier this month when protests regarding the appearance of far-right writer and speaker Milo Yiannopoulos caused more than $100,000 damage to the University of Berkeley campus.
Yiannapoulos speech was ultimately canceled, just as it was two weeks after protests erupted before his appearance at the University of California at Davis.
The day after the Berkeley cancellation, President Trump threatened to pull federal funds from the university for canceling the event.
https://twitter.com/realDonaldTrump/status/827112633224544256?ref_src=twsrc%5Etfw
On Thursday, the Florida House Subcommittee on Post-Secondary Education heard from conservative academic Stanley Kurtz Thursday about the Campus Free Speech Act, a piece of proposed legislation that he says would defend free speech in Florida universities.
"When protesters disrupt speakers or break in on meetings and take them over to list demands, administrators tend to look the other way," Kurtz told committee members as he began his 16-minute address. "Students have come to take it for granted that they will face no discipline for such disruptions, administrators themselves often disinvite controversial speakers and limit the exercise of liberty to narrow and highly regulated so-called free speech zones. University boards and trustees rarely act to curb these administrative abuses."
The remedy to address these issues on college campuses is what Kurtz calls the Campus Free Speech Act, a proposal he calls "the most comprehensive legislative proposal ever offered to restore and protect campus free speech."
Kurtz, who is with the Ethics and Public Policy Center, co-wrote the report with James Manley and Jonathan Butcher of the Goldwater Institute last month. It calls to:
– Create an official university policy that strongly affirms the importance of free expression, nullifying any existing restrictive speech codes in the process.
– It prevents administrators from disinviting speakers, no matter how controversial, whom members of the campus community wish to hear from.
– It establishes a system of disciplinary sanctions for students and anyone else who interferes with the free-speech rights of others.
– It allows persons whose free-speech rights have been improperly infringed by the university to recover court costs and attorney's fees.
– It reaffirms the principle that universities, at the official institutional level, ought to remain neutral on issues of public controversy to encourage the widest possible range of opinion and dialogue within the university itself.
– It ensures that students will be informed of the official policy on free expression.
– It authorizes a special subcommittee of the University board of trustees to issue a yearly report to the public, the trustees, the governor, and the legislature on the administrative handling of free-speech issues.
Kurtz received pushback from Orlando Democrat Carlos Guillermo Smith, who said he was concerned about activists who are using hate speech and calling it free speech. Referring to an incident on the University of Central Florida where groups posted anti-Semitic stickers and fliers around dormitories, Smith asked Kurtz if that was speech was protected under his legislation?
Kurtz said it was.
"I would condemn swastikas, and I would hope that others would openly condemn that, but I would not take away their right to do it, because that's what actually takes us down a dangerous path to civil strife and potential authoritarianism," Kurtz replied, adding that he lost relatives in the Holocaust.
Smith said the unintended consequences of Kurtz' free speech proposal would be "increased hostilities toward minority students and minority faiths." He asked him if there was any part of his plan that would promote "cultural awareness" for students to counteract those unintended consequences?
"Freedom of speech are the greatest way to increase tolerance," Kurtz responded.
John K. Wilson, who writes a blog for the American Association of University Professors (AAUP), has criticized the proposal.
"The Goldwater Institute proposal should be rejected and opposed in every state legislature," he wrote earlier this month. "It includes some worthy ideas for colleges to adopt to protect free expression on campus, but they are outweighed by the flawed provisions and the use of legislative repression to achieve these goals.
In the three weeks since the proposal was published, lawmakers in Illinois and Virginia have filed bills in their respective state houses, and a third bill may soon be filed in North Carolina.
In his proposed budget released last week, Wisconsin Governor Scott Walker included a proposed law to require University of Wisconsin officials to protect offensive speech.
In his 2017-2019 executive budget, Walker recommends "codifying the state's commitment to academic freedom," and providing $10,000 in funding for the UW System to review and revise "policies related to academic freedom."