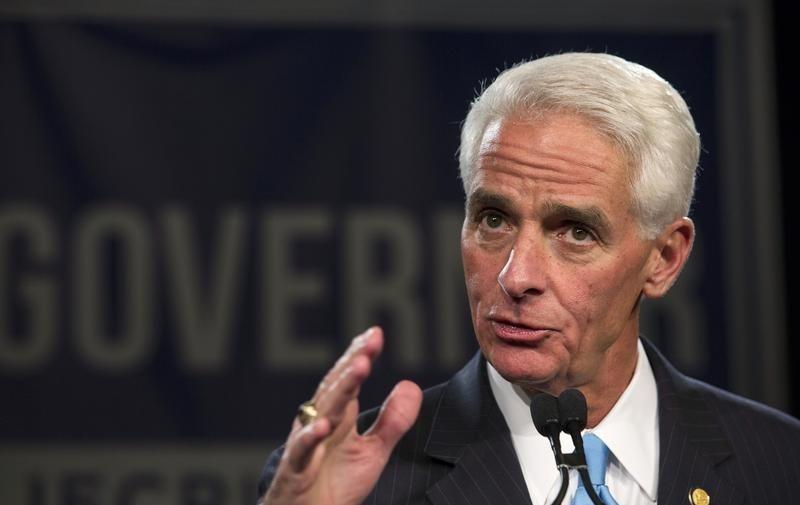 Charlie Crist says "count him in" on investigations into President Donald Trump's possible conflicts of interest and ethical violations.
The St. Petersburg Democrat supports a Resolution of Inquiry put forward by New York Democrat Jerald Nadler, which calls on the Department of Justice (DOJ) to provide Congress with all information from any investigations into the president.
Nadler's resolution bypasses standard procedures of how bills work through the House of Representatives. It's written in a way that the resolution must be brought to the House floor for a vote within 14 days, if not reported by the relevant committee.
Critics contend that Trump has violated the emoluments clause in the U.S. Constitution, which bars him from benefiting (either financially or otherwise) from his extensive business dealings abroad.
"As public officials, we have a responsibility to promote transparency and provide oversight and accountability to ensure the public's trust in our government, and that the government is working in their best interests," Crist says in a statement. "This administration is breaking with precedent in ways that raise serious concerns and threaten the health of our democracy."
"The American people deserve answers to the questions being raised, and Congress has the power to require them. Let's get to work."
Crist is backing an effort led by New Jersey Democrat Bill Pascrell Jr. for Congress to use its authority to make Trump's tax returns available to ensure no conflicts of interest exist.
House Republicans have blocked the effort Monday night.
Pascrell also co-sponsored two bills (H.R. 356 and H.R. 530) that aim to investigate, expose, and deter foreign influence in the American election process.
Nadler's Resolution of Inquiry follows two formal requests to House Judiciary Chairman Bob Goodlatte — the first dated Nov. 30, 2016, and a second Jan. 24, 2017 — asking for hearings into federal conflict-of-interest and ethical provisions that may apply to the president. They also call for an investigation of the legal structure and practices of the "trust" managed by Trump's sons.
In a letter sent to Speaker Paul Ryan Jan. 12, Nadler is asking for any information needed to evaluate Trump's financial entanglements for conflicts of interest and constitutional violations, along with details of any uncovered ties between Russia and the president, his advisers or businesses.