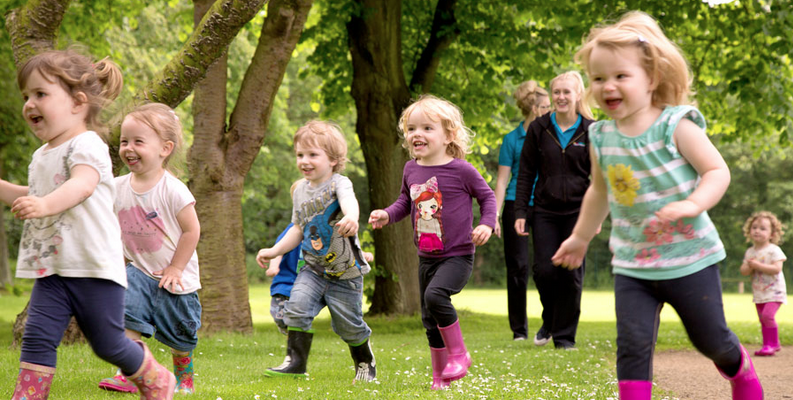 As legislators in Tallahassee prepare themselves to convene their 60-day Session Tuesday, expect an assortment of proposed bills to be hashed out over the Department of Children and Families (DCF).
Hot-button subjects with bipartisan support in the Senate and House include improvements in mental health and substance abuse treatment programs, working toward identifying and reducing human trafficking, better child protection and a funding shift from the federal level, according to several officials who spoke with FloridaPolitics.com ahead of Session.
The agency has had a string of high-profile incidents drawing negative attention beyond the state's borders.  For example, it was recently discovered that scores of reports were falsified by DCF investigators, at least partly, during official investigations, leading to resignations, terminations and in some cases, arrests.
In a few instances, historically, lying on such reports led the agency to lose track of where children are located.
It is a felony to construct false information in child welfare cases in the state of Florida, and the agency began to take the issue seriously as far back as 10 years ago.
In another instance in February, a DCF investigator in Polk County was arrested and charged with trafficking drugs with her live-in boyfriend. Laymeshia Hicks, the mother of a 3-year-old child who lived in her home, had 68 grams of heroin and 288 grams of cocaine in her house with an estimated street value of about $35,000, authorities said.
Worse yet are the deaths of minor children continuing under the department's care or in instances where the agency had been alerted to a situation but didn't act in a time appropriate manner. Among the most sensationalist stories making headlines around the country — shocking Florida residents — were the deaths of Naika Venant in Miami Gardens and Phoebe Jonchuck in St. Petersburg.
Naika committed suicide by hanging herself in January while streaming on the Facebook Live application with potentially hundreds of viewers watching for two hours. Phoebe was thrown more than 60 feet off a St. Petersburg bridge into the Tampa Bay waters by her father, John Jonchuck, who was recently found competent to stand trial later this year.
DCF had been warned or involved in both cases.
The continuing embarrassments don't bode well for public trust in the agency, agreed Rep. Julio Gonzalez, vice-chair of the House Children, Families and Seniors Subcommittee.
But when asked how difficult it is to implement reforms in the wake of such tragedies while also weighing the human-variant quotient into the mix, he said it's always a challenge to identify and close gaps where policy lags.
"This is a never-ending process of fine tuning the oversight of what the various agencies are doing with these very vulnerable people," he told FloridaPolitics.com Saturday by telephone. "It is completely unacceptable, and it's a gross mistrust for all of as human beings."
He countered, however, the subcommittee – through the leadership of Rep. Gayle Harrell, were working diligently to reduce tragedies. They aren't waiting for the problems to present themselves to the public – they're actively engaged in preempting issues that are often affiliated with tragedies like Naika's and Phoebe's. In the case of Naika, she had endured physical and sexual abuse, no doubt creating a confusing mindset. And in the case of Phoebe, her father was bipolar, but had not been taking his medicine.
"These issues associated with substance abuse, drug addiction, and mental health – we're working on legislation to address these problems, especially in so-called safe houses, where some of these people are being placed, and the environments in and around those locations offer temptations back into those situations they're trying to get out of," Gonzalez said.
Sen. Rene Garcia, chair of the Senate's Children, Families and Elder Affairs Committee, is taking up a similar approach, per his legislative assistant, Alessandro D'Amico.
D'Amico said by phone Sunday the committee's goals would center on mental health – and not just treatment improvements, but the education of the public as a whole about stigmatizing mental health issues – and issues surrounding human trafficking, which often involves children.
"It's no secret these are two of the top priorities right now for the committee," he said. "In terms of stigmatizing – we don't have associate medical procedures negatively, so why would we treat mental health diagnoses any differently? And human trafficking has become a major issue in Florida."
A report issued by a state agency in 2016 found that between Dec. 7, 2007, and Dec. 31, 2015, Florida residents placed 6,819 calls to the National Human Trafficking Resource Center (NHTRC) Hotline.
"This represents the third highest call volume in the United States," the report said. "Of these calls, 1,510 (22 percent) were classified by the NHTRC to have moderate or high potential of being a legitimate report of human trafficking."
It continued to note Florida data collected between 2013 and 2015 revealed 1,136 reports, with 367 or 32 percent, involving minor victims. Within this population, 83.6 percent were female, and 16.4 percent were male. The NHTRC noted the findings weren't cumulative and not all victims identify gender. Of the 1,136 potential cases reported to the NHTRC from 2013 to 2015, 802 or 71 percent, were classified as sex trafficking, while 207 or 18 percent, were classified as labor trafficking, 44 or 4 percent, were classified as both, and 83 or 7 percent, were not specified.
Reforms within DCF are an important aspect of what the committees do and hope to accomplish with this session, according to Rep. Gayle Harrell, who chairs the same subcommittee alongside Gonzalez. This is her fifth year leading the committee.
"We're certainly going to continue the work we began four years ago in reforming the child-welfare system," Harrell said by phone late Sunday while driving to Tallahassee in preparation for the Session. "Children have been terribly abused, so we're going to make sure that when we have to remove them from a home that we place them in the right location."
She went on to note the committees were implementing significant changes, but that it takes time to filter through all affiliated organizations.
As for Gov. Rick Scott, he issued a statement through his press secretary, Lauren Schenone, to FloridaPolitics.com Sunday, reiterating his commitment to the children, families, and seniors of the Sunshine State, assuring Floridians he would crack down on DCF employees who abuse the public's trust.
"Any employee found guilty of wrongdoing is expected to be held fully accountable," the statement read, in part.
And on the never-ending demand to keep the agency funded, which in turn helps DCF employ more investigators to find children in need, families in crisis and seniors in vulnerable situations, he touted his budget for this coming fiscal year, which devotes "significant investments" toward mental health programs, with three select counties separately undergoing a test program for improved CBCs to better enable his office to gauge potential wider use across the entire state,
"The governor believes strongly that all children in our state deserve to live a safe and healthy life," the statement emphasized. "Additionally, Gov. Scott signed Executive Order 15-175 in July 2015, which directed the Department of Children and Families to develop, and implement best management practices based on pilot programs in Broward, Pinellas and Alachua counties."
___
FloridaPolitics.com will keep readers informed of DCF-related legislation as debates progress over the next two months, along with publishing daily reports on relevant issues associated with the agency and those working for it, as well as those under its care.