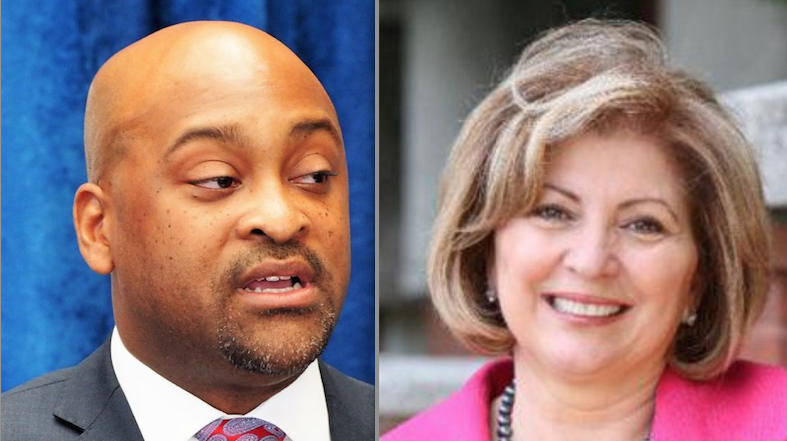 Democratic leaders Janet Cruz of the House of Representatives and Oscar Braynon of the Florida Senate slammed Gov. Rick Scott's primary focal point — jobs creation — Tuesday by arguing that the jobs he's attracting are low-wage, low-benefit.
Scott boasted that Florida "is on the verge of becoming the job creation capital of the world!" and cited the 1.26 million private sector jobs added since he was elected in 2010, including 237,000 last year, in his annual State of the State address Tuesday.
"But let's talk about the kind of jobs the governor is focused on creating because that's the dirty little secret he wants to keep from you," Cruz, of Tampa, responded.
"The governor, and Republican leadership in this state, want to create low-paying jobs that benefit the largest corporations because lower wages means higher profits for those at the top of the economic ladder," she alleged in a written statement. "There's no disputing the facts: Florida continues to lag behind the nation in median income for our families."
Braynon, of Miami Gardens, took on the same theme early in his written response.
"Everyone needs work; everyone needs a job. The problem is the kind of jobs he's been bringing home to Florida," Braynon stated. "Because the majority of his jobs are great for teenagers, or someone just starting out, but not for someone with skills, with training, with a strong work history, or a family to support.
"They're not the kind of jobs that let you save for that new car, that down payment on a new house, or your kid's future education," he continued. "They're not the kind of jobs that invest in the people. And it's that commitment to investing in the people that's been missing from too many areas in the seven years since Governor Scott first took office."
The two Democratic leaders in the Florida Legislature did not stop with criticism of Scott's jobs record. Both also blasted him for not securing Medicaid expansion for Florida and for supporting national Republicans' efforts to repeal the Affordable Care Act, and both went after him on education and environmental issues.
Braynon tied the matters to economic development, charging that Scott cannot attract high-caliber businesses and jobs because he's not investing in the base corporate leaders want.
"Business executives want what the rest of us do, and it all comes down to quality of life: good schools and top-notch universities, quality, affordable healthcare, efficient transportation, and clean water and air," he stated. "They want more than just a state that sells itself as 'cheap.'"
Cruz broadened her criticism beyond Scott to include all current Republican leaders in Florida, and for the past 20 years, charging that they were driven by ideology and priorities that do not serve most Floridians.
"Whether it's through tax breaks that only benefit the privileged few and the largest corporations or the relentless, ideological drive to privatize core functions of your state government, the Republican solution to every issue facing our state has been to find more ways to line the pockets of the wealthy and the well-connected at your expense," she declared.
"If you take one thing away from my remarks today I want it to be this: Florida's problems do not lie in our revenues or our spending. Florida's problems lie in the misplaced priorities of 20 years of Republican leadership," Cruz stated.