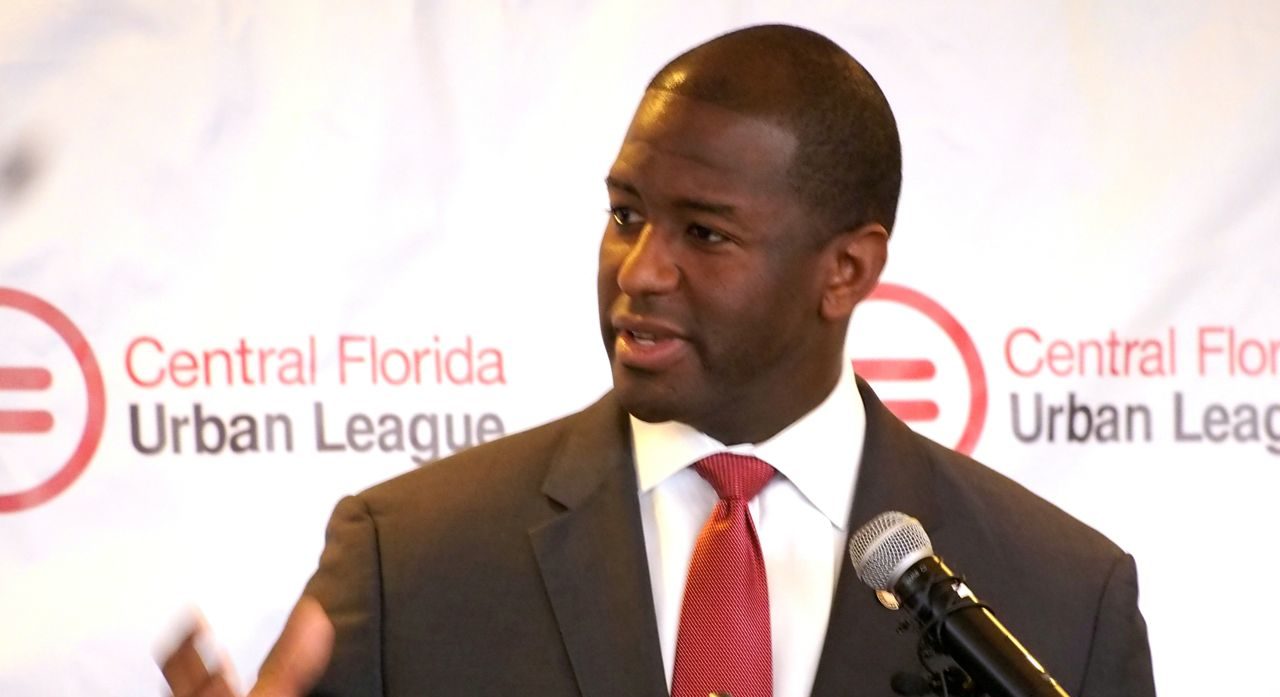 The office of State Attorney Jack Campbell in Tallahassee confirmed reports that he has advised Leon County or the Florida Department of Law Enforcement to look into whether Tallahassee Mayor Andrew Gillum, a newly announced Democratic candidate for governor, illegally used city software to send out campaign email.
"I can confirm there have been allegations; a complaint has been made. And that it has been referred to an investigative agency," said Assistant State Attorney Eddie Evans of Florida's 2nd Judicial Circuit.
According to a report from the Republican Governors Association, the Leon County Sheriff's Office is investigating.
Gillum released the following statement from the Tallahassee Mayor's Office:
"The state attorney has a duty to follow up on the complaints his office receives. While I am certain there are no grounds for further action, I will fully comply with the Sheriff's Office. I have apologized for the human error and reimbursed the city for the expense of the software. I look forward to bringing this inquiry to a speedy conclusion."
The matter involves reports that have been breaking in the Tallahassee Democrat, starting last week, which say Gillum had used Tallahassee city property to send campaign email in his just-announced Democratic campaign for governor in 2018.
Campbell received a letter from someone (apparently on the Jefferson County Grand Jury) wanting to know what he would do about it. In a response letter dated Thursday and provided to FloridaPolitics.com through an open records request, Campbell replied:
"I am aware of the complaints concerning Mayor Gillum's use of an email system and have recently spoken to the Leon County Sheriff and Tallahassee Police Department concerning an investigation of these allegations. I believe that either the Florida Department of Law Enforcement or the Leon County Sheriff will do the investigation and then present their findings to me."
After the first Tallahassee Democrat reports, Gillum acknowledged he conducted campaign correspondence on city property, called it a mistake, and said he was reimbursing the city for the costs.
Campbell made it clear he knows very little about the facts right now.
In his letter to the complainant — Paul Henry, whose address was redacted, which Campbell's office cited as an open records exemption — Campbell declared:"I, like you, currently only know what I have learned from the media and the internet and would never base any decisions purely on those reports."