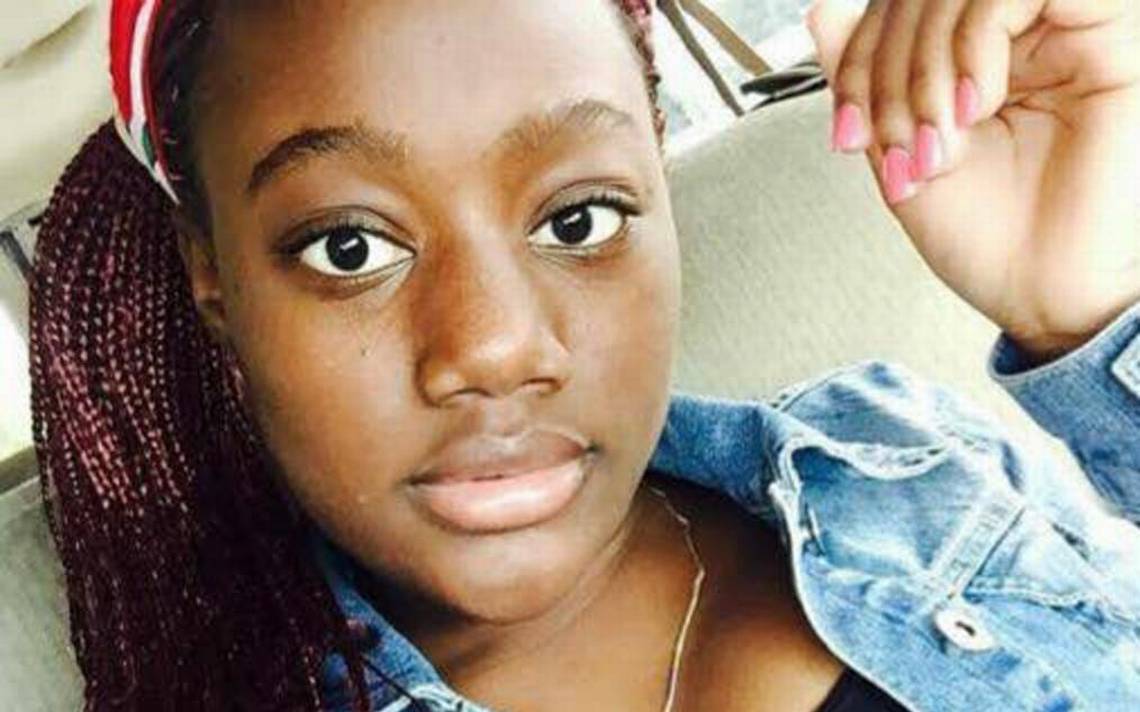 In a twist to a horrible tragedy in Miami in January, a foster child who committed suicide live on social media may have been watched by her mother, according to a Florida Department of Children (DCF) and Families report released to the media Monday.
Naika Venant, 14, hung herself Jan. 22 with a scarf in the bathroom of her foster home while broadcasting the heartbreaking event for three hours in the run-up to taking her life on the Facebook Live video feature "while hundreds of viewers were watching," a CIRRT (Critical Incident Rapid Response Team) report stated, issued by DCF at the authorization of the agency's chief, Secretary Mike Carroll.
On Feb. 9, an abuse complaint was made to DCF, according to the report, stating that Gina Caze, Naika's mother, was following Naika while she was on Facebook Live for the final two of the three hours before Naika committed suicide.
At points during that time, the abuse report noted, Caze posted comments that would have been "considered mentally injurious to her suicidal child" and failed to seek help for her daughter. Using the screen name "Gina Alexis," the following statement was allegedly written by Naika's mother in the moments leading up to her daughter's death:
"#ADHD games played u sad little DCF custody jit that's why u where u at for this dumb sh*t n more u keep crying wolf u dead u will get buried life goes on after a jit that doesn't listen to there parents trying to be grown seeking boys and girls attention instead of her books."
Carroll told a Florida House of Representatives Committee recently that Naika and her mother had been involved in multiple services to try and rectify their relationship and living situation, but "all of that wasn't effective."
Naika was placed in 14 different foster homes in her last nine months of life, from April 2016 to her death in January, at one point sleeping in the offices of a child welfare agency — OurKids — contracted with DCF. In and out of her mother's custody, she spent 28 months in foster care over an eight-year period, per the report.
Caze surrendered custody of her daughter April 20, 2016, saying "she no longer wanted the child in her home," says the CIRRT report.
A review of the case management preceding Naika's death found that experienced child welfare social workers were involved in her situation and were committed to the responsibilities of her outcome. Further, while the caseloads of the staff working with Naika were "elevated," it didn't negatively affect the circumstances surrounding the teen's suicide.
Days before her death Naika "expressed sadness to both her case manager (and someone else, though the report redacts the identity of the second person) over the fact that her mother told her that she didn't want her back and that Naika was going to 'age out' of the foster care system; however, she appeared 'upbeat and happy' and expressed plans for the future (e.g., graduating from high school and attending college)," the report said.
On the night she ended her life, Naika spoke at length about her depression as hundreds of people watched, many writing insensitive comments – some even urging her to do it, thinking possibly it was a joke, according to previous statements and reports.
In January 2009, according to the comprehensive CIRRT report, an abuse complaint was made to DCF that Naika, then 6, "had more than 30 marks on her arms, legs, and back after her mother repeatedly beat her with a belt. The incident occurred after the mother discovered Naika engaged in a sexual act, with Naika being the aggressor.
"The incident occurred at the baby sitter's house, another adult male with whom the mother was leaving Naika on a regular basis. Due to the severity of the physical abuse, Naika was removed from her mother and placed in licensed foster care. This was the first of three entries into foster care that Naika would experience."
Naika continued to display behavior that was sexual in nature and she began receiving specialized counseling, the focus of which was to find if she had ever been abused in that manner. She was found to be ADHD at one point during assessments of her behavior.
Law enforcement at another caught Caze lying about where the Naika may have become sexualized at such an early age. Naika had told child welfare and mental health professionals that her mother would date several men simultaneously who would spend the night — Naika often would be made "to sleep in the bed when they were present. Additionally, both acknowledged that Naika had been previously exposed to pornographic videos before her coming into care in 2009.
It was found that Naika was mostly left with male babysitters and that inappropriate activity had transpired, including watching what she described as "sex movies" with her mother.
By the time Naika was being shifted from home to home in 2016, she had become highly aggressive, the report stated.
"There is little we can say that adequately describes the sorrow we still feel today from the loss of Naika," Carroll said in a statement Monday. "It is even more exacerbated by the information that was learned during the CIRRT investigation – that this is a child who endured great trauma in her life and despite many service interventions, we were not able to put the pieces back together to prevent her from taking her own life in such a public forum."
Because of the findings of the CIRRT, Carroll recommended the immediate implementation of the actions below:
— Deploy a peer review team to review communication, information sharing, and transparency within the local system of care, including the local community-based care lead agency, OurKids and their providers.
— Develop and provide training on mental health literacy for DCF child protective investigators, case managers and foster parents.
— Develop training for foster parents on the use of social media by children in their care and the warning signs of inappropriate internet behavior.
— Improve integration and establish standards for information sharing among treatment providers.
— Coordinate with the network of managed care providers and OurKids to ensure an adequate number of specialized therapeutic foster homes in the area.