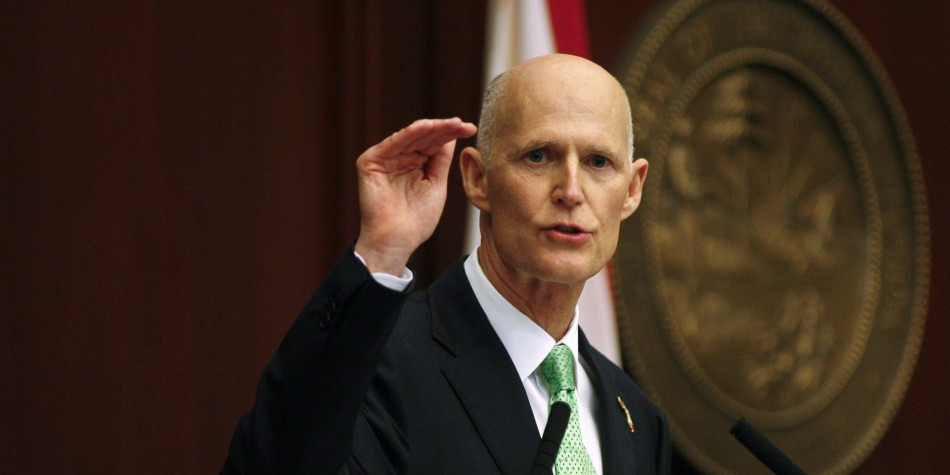 Florida Gov. Rick Scott appears in Jacksonville with Vice-President Mike Pence Saturday, and the governor set up that meeting with some direct words about the future of Medicaid in the state.
"Today, the State of Florida is requesting greater flexibility from the federal government in running our statewide Medicaid program so we can deliver high-quality care without layers of government bureaucracy," Scott said.
"My goal is to turn the top-down, Washington-knows-best approach of the Obama administration on its head by requesting flexibilities from the Trump Administration to manage our own Medicaid program based on the needs of Florida families. It is important to me that we have these flexibilities while not removing anyone from our current Medicaid program," the governor added.
Scott, to the consternation of former President Barack Obama, resisted Medicaid expansion, contending that the state could handle administering low-income health care better than the federal government.
On Friday, Scott reiterated that stance.
"I firmly believe states can administer Medicaid far more efficiently than the federal government and that health care decisions made at the state level will be more successful than decisions made in Washington," Scott said, vowing "to fight to get rid of the burdensome, duplicative and costly federal requirements put in place by the Obama administration."
"Unfortunately, the previous administration was determined to micromanage every aspect of our health care system from Washington, which led to the high costs and limitations of services we currently see across the nation. Their excessive strong-arming put politics before the needs of families in our state," Scott said.
The governor's requests include a block grant of federal funds to replace supplemental payment programs, "flexibility regarding retroactive eligibility," assistance with strengthening ties between primary care providers and Medicaid enrollees, streamlining the process to eliminate duplicative bureaucracy and administrative burdens.
The news release from the governor's office was intended to amplify a letter from ACHA Secretary Justin Senior letter to HHS Secretary Tom Price that went out Friday.
Senior reiterated Scott's optimism that Florida can provide "the best Medicaid services without removing anyone from our current program.