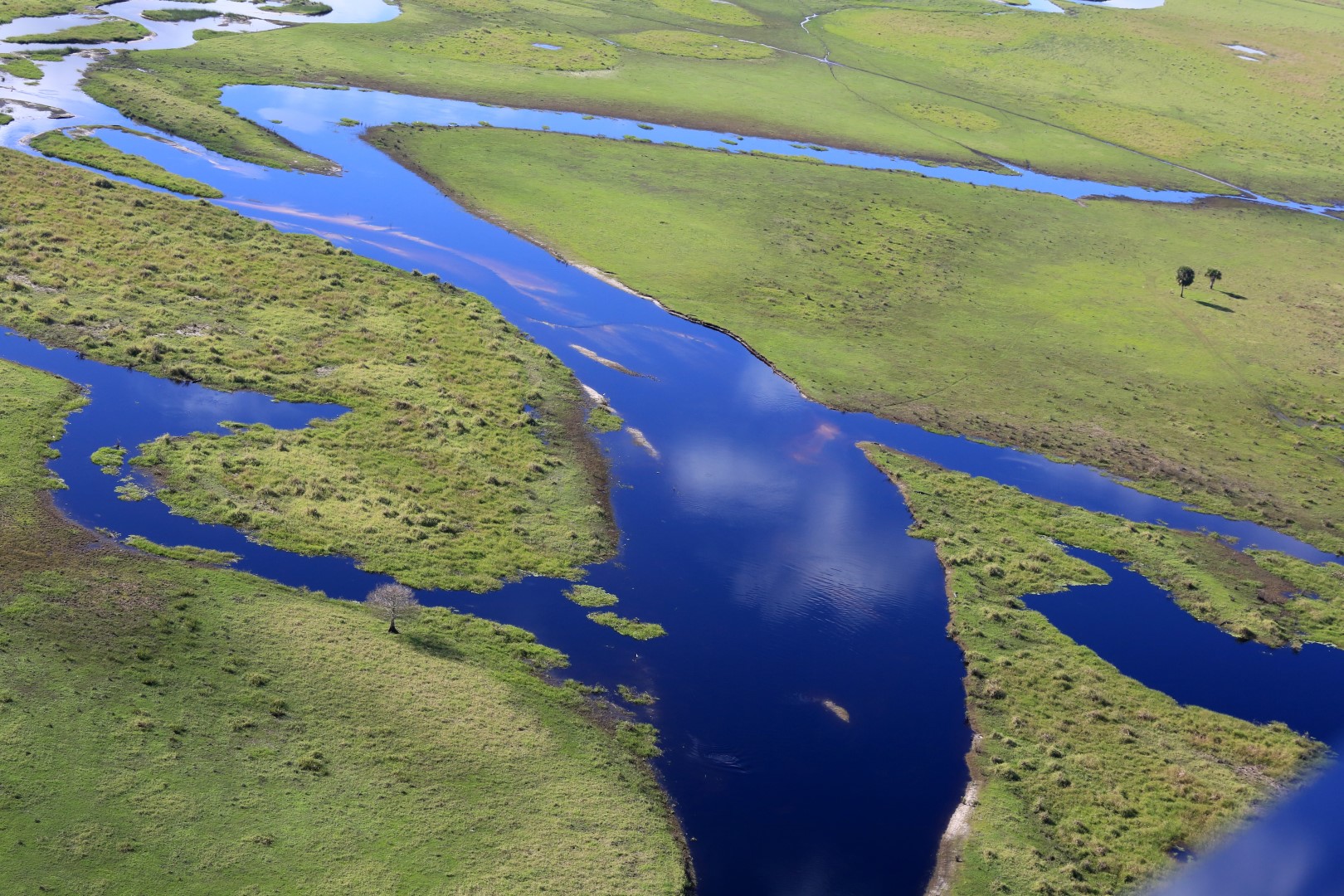 Democratic U.S. Rep. Charlie Crist and Republican U.S. Rep. Brian Mast have pulled together 18 of Florida's 27 members of Congress to co-sign a letter to President Donald Trump urging that he "expedite and energize" Everglades restoration projects.
In addition to Crist of St. Petersburg and Mast of Palm City, the letter is signed by Republicans Matt Gaetz, Neal Dunn, Ted Yoho, John Rutherford, Ron DeSantis, Bill Posey, Daniel Webster, Gus Bilirakis, Vern Buchanan, Tom Rooney, Carlos Curbelo and Ileana Ros-Lehtinen; and Democrats Al Lawson, Darren Soto, Val Demings, and Kathy Castor.
The letter follows up on a plea Mast made earlier this month on the House of Representatives floor when he called on Trump to create an "Everglades Restoration Infrastructure Taskforce" and secure full funding to accelerate projects to completion.
The letter calls for the same thing.
"We urge you to join our efforts to expedite and energize the federal government's role in this critical mission," they wrote. "Specifically, we ask you to convene an 'Everglades Restoration Infrastructure Taskforce' to develop an action plan to secure new infrastructure funding and accelerate project completion to meet or beat the U.S. Army Corps of Engineers' current Integrated Delivery Schedule timeline."
The letter's non-signatories include some significant omissions: Democratic U.S. Reps. Debbie Wasserman Schultz and Alcee Hastings, and Republican U.S. Reps. Francis Rooney and Mario Diaz-Balart all have significant swathes of Everglades in their districts, but did not sign. Still, much of the Everglades are in Curbelo's and Ros-Lehtinen's districts, and they signed.
The letter noted Trump's plans for a $1 trillion infrastructure program and said the Everglades need just "a fraction" of that.
"The bipartisan Comprehensive Everglades Restoration Plan, authorized by Congress in 2000, is one of the most ambitious ecological restoration projects ever undertaken. Beyond restoring the unique Everglades ecosystem, CERP would improve vital flood protection for neighboring communities, protect the main source of drinking water for 8 million South Floridians, and enhance the Everglades' substantial $2 trillion economic impact in the state," the letter states. "Working together, the State of Florida, the Army Corps, and other federal agency partners have made important — but incremental — progress toward meeting the Plan's Integrated Delivery Schedule road map of completing over 60 proposed projects over a 30-year period.
"More must be done, however, as many projects are still awaiting construction, and delays could threaten to increase project completion costs," they add.