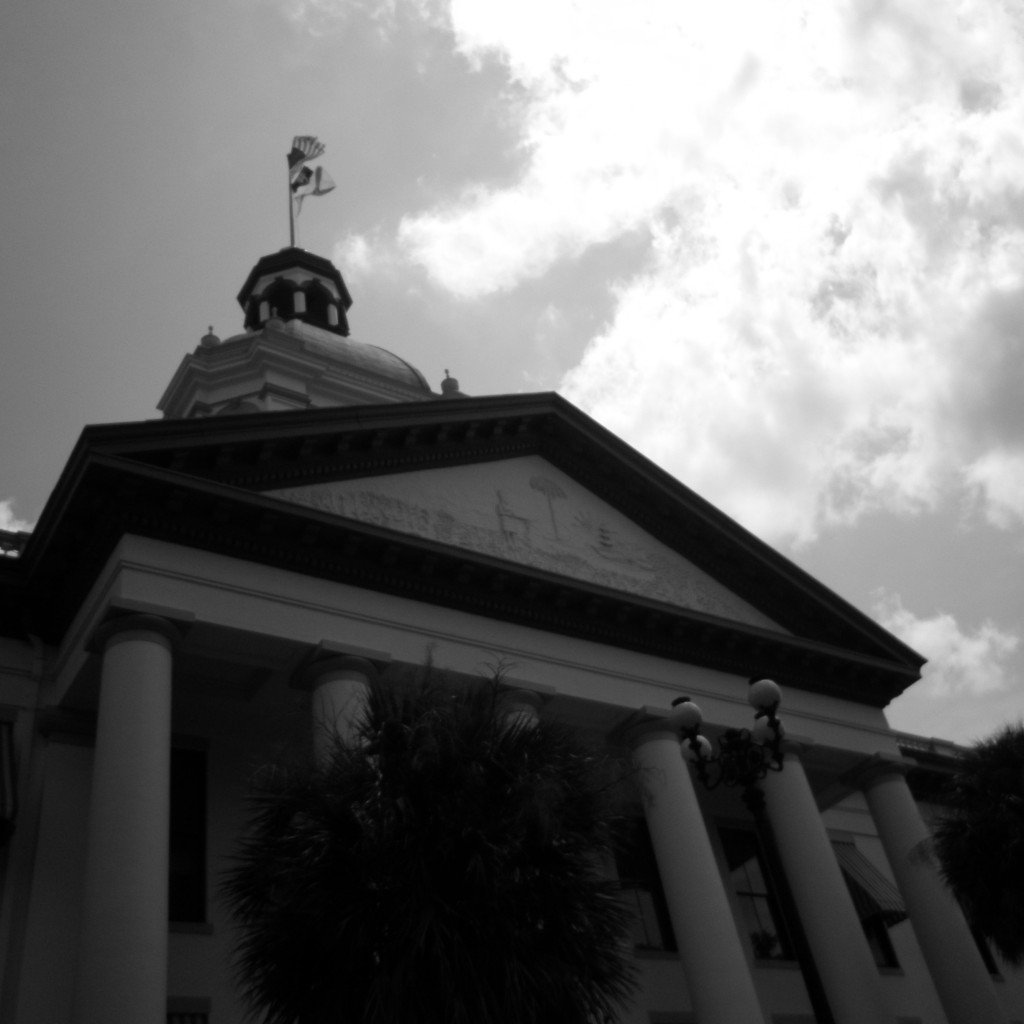 Sunburn – The morning read of what's hot in Florida politics.
By Peter Schorsch, Phil Ammann, Jenna Buzzacco-Foerster, Mitch Perry and Jim Rosica.
FLORIDA'S ECONOMY STILL GROWING, BUT BUDGET CUTS STILL LOOM
State economists say Florida's economy is growing, but it won't be enough to dissuade legislators from cutting state spending.
State officials met Friday to draw up new forecasts to predict how much the state will collect in taxes over the next few years. The forecasts will be used by state legislators to draw up this year's budget.
Economists predict the state's main budget account will grow by 4.4 percent during the fiscal year that ends in June. Those forecasts estimate growth of nearly 4 percent in the 2017-18 fiscal year.
The changes are projected to add $115 million to state accounts.
But that's a small adjustment given the size of the $82 billion state budget. Citing a potential shortfall over the next few years, House Republicans are planning to cut $1.4 billion.
— "Florida's revenue picture improves a little — but not enough to really matter" via Michael Moline of Florida Politics
"IF WE ARE GOING TO WIN THIS YEAR, IT'S BECAUSE OF SEN. JACK LATVALA." via Gary Fineout of The Fine Print – It's no secret that Latvala … now the Senate budget chief – has had up and down relationships with a lot of people in the political process, including the current governor. But Latvala … is now becoming more and more aligned with Scott in his ongoing feud with House Republicans over the fate of the state's tourism marketing program and the state's economic development agency. Latvala has already sounded off that he does not agree with the House approach – which is to completely eliminate Enterprise Florida and place tight restrictions on Visit Florida.
This ongoing disagreement threatens to prevent the GOP-controlled Legislature from passing a new state budget. But it was still a tad surprising to see Scott – caught on camera last week – showering Latvala with effusive praise …  "If we're going to win this year, it's because of Sen Jack Latvala," Scott said. "He's going to stand with us all the way through. And he's going to take a lot of arrows for doing it. I'm going to tell you he's got broad shoulders and he can do it."
ASSIGNMENT EDITORS: Gov. Scott will host a Fighting for Florida Jobs Roundtable with business owners, economic development leaders, tourism leaders, and community members to discuss the local economic impact of VISIT FLORIDA and Enterprise Florida. Roundtable begins 10:30 a.m. at Harbinger Sign, 5300 Shad Road in Jacksonville.
RICHARD CORCORAN DEFENDS LEGISLATIVE PRIORITIES TO PENSACOLA GROUP via Joseph Baucum of the Pensacola News-Journal – "What they're talking about is an unfair system where they get to pick winners and losers in the marketplace, and when that happens the entire marketplace loses," Corcoran argued of Enterprise Florida proponents, while speaking to the Panhandle Tiger Bay Club. As part of its functions, the agency recruits outside businesses to the state through administering and doling out incentives to companies such as tax breaks and funding. "Instead of picking winners and losers in the marketplace, which does more on its own to lift people out of poverty, they ought to be using that money for education, for infrastructure, for giving back taxes to the people or broad-based, fair tax cuts in the business marketplace, which is why people move here more than any other reason," he continued.
***Today's SUNBURN is brought to you by Spectrum Reach, the marketing platform of choice, connecting you to your target audience on TV, digital and mobile. With access to our powerful data and insights, solutions for every screen, and the best programming content on the top 50+ networks, we'll help you reach the right customers for your business. SpectrumReach.com #NeverStopReaching***
DAYS UNTIL: Major League Baseball Opening Day – 13; NFL Draft – 38; 2017 Legislative Session Sine Die (Maybe) – 45; Guardians of the Galaxy Vol. 2 – 45; FSU vs. Alabama football game – 166; Election Day 2017 – 231; Star Wars: Episode VIII/The Last Jedi opens – 269.
DOCUMENTS: AARON BEAN HELPED FRIEND WITH SECRET $1 MILLION STATE PAYMENT via Arek Sarkissian of the Naples Daily News – A state senator helped a friend's business obtain $1 million hidden in the state budget after the two discussed how the lawmaker would promote the business, budget documents and emails show. Sen. Aaron Bean helped secure a $1 million special appropriation in this year's budget for an early mental health screening program run by Catherine Drew, the wife of Nassau County Tax Collector John Drew. Bean and John Drew have been friends for more than a decade and have supported each other politically. The Drews operate Florida Psychological Associates in Fernandina Beach in northeastern Florida. They used the state money to start a pilot program that conducts early mental health assessments for schoolchildren and criminal defendants. Part of the program includes the development of a web application named "Celphie." Bean … initially asked legislative leaders to add nearly $700,000 as a line item in the state budget for the program, but that request was knocked down to $100,000 and eventually rejected by House members, records show.
>>>Couldn't an alt headline for this story be, "Senator helps secure funding for program he supports"
SENATE TAX CUT PROPOSAL, AS IS, MAY BE ON THE ROPES via Florida Politics – A tax cut that's a priority of Senate President Negron is running into resistance from his fellow senators. Sen. Anitere Flores, a Miami-Dade Republican and Negron's right hand in the chamber, is running the bill (SB 378) to pay for a cut in the state's tax on mobile phone, satellite and cable TV service by repealing a tax break to insurers. On Friday evening, Flores said "there have been conversations" among some senators—she didn't say whom—who want to  restructure the bill, still taking the tax credits from the insurance industry but instead applying them to another cost driver … When asked if a compromise could be struck, Flores said she wanted the legislation "to be a collaborative bill, so right now this is a work in progress."
SOUTH FLORIDA JEWISH PROGRAMS COULD BE HIT BY BUDGET CUTS via Dan Sweeney of the South Florida Sun Sentinel – A Jewish Family Services caretaking program for survivors in southeast Palm Beach County could lose $92,946 from its annual $2.5 million budget, while the Federation Transportation Services, which provides transportation for low-income seniors in Broward and Palm Beach counties, could lose $143,640 from its $922,000 budget. State Sen. Kevin Rader … who represents the area covered by the Holocaust Survivor Assistance Program, called the cuts "meshugganah," meaning crazy. The money is part of a $20 million budget cut proposed by state Sen. Anitere Flores … the chairwoman of the Senate Health and Human Services Appropriations Subcommittee. She did not respond to multiple interview requests. Rader is also on the committee.
WHY DO HOUSE REPUBLICANS KEEP DRIVING MONEY INTO THE WORLD GOLF HALL OF FAME? via Jeremy Wallace of the Tampa Bay Times – The House voted March 10 by a 87-28 vote to kill 24 tax credits — but saved the one paid to the Hall of Fame. [The] hard line against incentives makes the golf museum a curious outlier. World Golf Hall of Fame president Jack Peter said the facility has never come close to hitting 300,000 in annual attendance, but it has increased marketing to attract golfers to Florida. The facility frequently advertises the Hall of Fame during PGA Tour events. He said the promotional value was $6.5 million just last year. Peter said he would like the attendance to grow, but insists the facility is still benefiting the state in promotional value. For every $1 the state invests in the Hall of Fame, it loses every dollar. And the state still incurs other costs, meaning for every dollar the state invests it gets nothing back and loses an additional 8 cents for every dollar invested. That translates to a loss of $4 million over the life of the 1998 agreement in addition to the $50 million the state paid in tax credits.
***The Florida Health Care Association knows how legislators can save taxpayers $68.2 million per year in unnecessary spending, while safeguarding the highest level of care for Florida's frailest residents. Learn more here.***
JOE NEGRON MEETS WITH ABOUT 400 IN PAHOKEE via TCPalm.com –  Kamara Woodson, of Belle Glade, was one of about 400 in the audience during a discussion with Senate President Negron and other area politicians at Pahokee Middle/High School in Pahokee. Many Glades residents are upset by the proposal of Senate Bill 10, headed by Negron, that would take 60,000 acres out of production in order to minimize Lake Okeechobee water being discharged to the east and west. "Every community has a responsibility," Negron told the crowd.
LAKE O LAND BUY WILL KILL JOBS, RUIN GLADES, RESIDENTS TELL STATE via Susan Salisbury of the Palm Beach Post – Dozens of machinists union members wore black T-shirts emblazoned with "Save our Jobs" in white letters. Sugar cane and vegetable farmers bore green-and-white "Stop the land grab," and "Hands off my tractor," signs. Others hung toilet seats around their necks, stating, "Clean up your own septic mess," a reference to the estimated 250,000 to 600,000 septic tanks draining into Lake Okeechobee from the north. The auditorium was filled to its capacity of 400, and several hundred people who quietly waited outside were turned away. Police estimated the total number of people who turned out at 1,000. "We cannot, do not and will not support SB 10 as it is today," said Lynda Moss, a Pahokee resident whose family owns and operates Moss Towing and Trucking in South Bay. "The devastation from the loss of jobs is unimaginable at this point." Years ago, farmers were mandated to clean up Lake Okeechobee and have exceeded their goals, Moss said.
SHOT: "Charlie Crist pushed for Everglades restoration plan he scrapped in 2008" via Sunshine State News
CHASER: "Charlie Crist stood in the way of Everglades restoration" via Jeb Bush for Sunshine State News
CHRIS SPROWLS SEEKS TO SAVE CHILDREN'S INSURANCE PLAN via Kathleen McGrory of the Tampa Bay Times – The plan, known as Sunshine Health Stars Plus, covered nearly 10,000 children across the state, some of whom had special needs and were unable to get coverage elsewhere. Despite its popularity, the plan was canceled last year, after the public-private organization Florida Healthy Kids said it had become too expensive to offer. Plan administrators blamed the Affordable Care Act, which ushered in regulations that mandated more benefits and abolished spending limits on essential health benefits for children. Last week, Sprowls sent a letter to U.S. Health and Human Services Secretary Tom Price, explaining what had happened to the Stars Plus plan. In the letter, he asked Price to consider exempting the plan from some of ACA's requirements so that Healthy Kids could "continue to offer quality, affordable care to the children of Florida."
LEGISLATORS FOCUS ON HOSPITAL COSTS, COMPETITION via Alexandra Glorioso of the Naples Daily News – The House speaker and the Governor have clashed often and early in this year's legislative session. But they agree the certificate-of-need law that governs how many hospitals can be built should be repealed. This year, lawmakers in both chambers have introduced bills to repeal certificate-of-need laws for hospitals, nursing homes and hospices. The governor has publicly supported the concept. But many lawmakers think hospitals, which are under financial fire from all sides this year, are the biggest priority. If anything passes, it probably will be a modified version that excludes hospices and nursing homes, said Sen. Denise Grimsley, a Republican nurse and hospital administrator from Sebring. "I think the current discussion is being geared to focus on hospitals," Grimsley said.
LAWMAKERS SHIFT COURSE ON IMMIGRATION POLICY via Zac Anderson of the Sarasota Herald-Tribune – Trump has realigned the state's immigration debate and GOP lawmakers are moving in the opposition direction … The heated immigration rhetoric from the presidential campaign is echoing across Florida's Capitol as state officials debate legislation designed to crack down on immigrants who do not have legal status. "At the end of the day Donald Trump won and he won on a strong immigration platform," said state Rep. Joe Gruters, a Sarasota Republican who is sponsoring one of the immigration bills and co-sponsoring two others. "We're a nation of laws and here in Florida we're no different; people have to respect the rule of law." GOP lawmakers are proposing harsher penalties for immigrants in the country illegally who commit violent crimes, punishing local governments that do not cooperate with federal immigration authorities, rolling back the college tuition benefit approved in 2014, forcing businesses to verify the legal status of their employees and a range of other immigration proposals.
LOCAL GOVERNMENTS DECRY BILL THAT WOULD LIMIT REGULATIONS via Jeff Weiner of the Orlando Sentinel – A bill in the Legislature that would limit the authority of cities and counties to regulate businesses has Central Florida governments worried they could lose control over everything from noise restrictions to strip clubs. The legislation (HB 17) proposed by Rep. Randy Fine would prohibit local governments from imposing new regulations on businesses, professions or occupations unless the restrictions are specifically authorized by state law. Fine said his bill would help businesses thrive in Florida, by making regulations more consistent across the state. Currently, they can vary greatly from city to city and county to county. But city and county officials across the state argue the bill would upend Florida's decades-old tradition of home rule, taking decisions away from the local politicians who know their communities best.
RAY RODRIGUES STANCE ON MEDICAL MARIJUANA ANGERS AMENDMENT 2 ADVOCATES via Mitch Perry of Florida Politics – Because polling in 2016 showed less than half of all Floridians want to legalize marijuana outright, Rodrigues believes he is doing the right thing by pushing regulations that ban people from smoking cannabis or using edible pot. "Here's what we know … Amendment 2 passed with more than 70 percent of the vote. And for those of us who were polling this issue during the course of the campaign, support for medical marijuana was always over 70 percent. However, … The support for recreational marijuana was never anywhere near the passage rate. It was consistently under 50 percent. So what that told us was the people in Florida want to see patients have access to marijuana for medicinal reasons, but the support for recreational marijuana is not nearly at the same level of support." SENATE'S 'WHISKEY & WHEATIES' BILL TEED UP FOR FLOOR via Florida Politics – The "whiskey and Wheaties" legislation (SB 106) is on the special order calendar for Tuesday … Meantime, the House companion (HB 81) has been struggling, escaping its committees by one-vote margins twice. A version of the bill has been filed for four years running, aiming to repeal the Prohibition-era state law requiring businesses, such as grocery chains and big-box retailers, to have separate stores to sell liquor. The Senate's bill would allow a phase-in period over several years, starting in 2018. Beer and wine already are sold in grocery aisles in Florida.
HOUSE SEEKS TO END CONTROVERSIAL STATE EMPLOYEE CHARITY PROGRAM via Les Neuhaus of Florida Politics –  A bill to end the Florida State Employees' Charitable Campaign comes after a yearslong slump due partly to a drop in participation and controversy surrounding its management, according to a new bill proposed by a House lawmaker and unanimously favored in committee … The bill, CS/HB 1141, is sponsored by Rep. Clay Yarborough through the House Government Accountability Committee. The measure would end the FSECC, which offers a way for employees on Florida's payroll to give to charities of their choice. If they choose to take part in the program, they are encouraged to authorize payroll deductions divided incrementally from their annual salary. The FSECC is the only authorized form of workplace solicitation of state employees permitted during work hours, according to the of the Florida Department of Management Services (DMS), which administers and channels the funds collected from employees to a third party for distribution to the actual charities. Participation in the program is voluntary.
HOUSE TO TAKE UP RED-LIGHT CAMERA REPEAL via The Associated Press – The bill (HB 6007), which has easily passed House committees and is slated for a Wednesday floor session, would repeal a law that allows cities and counties to install and use red-light cameras. The ban would take effect July 1, 2020 … But the issue has stalled this year in the Senate. A repeal bill (SB 178) failed to get approval last month from the Senate Transportation Committee, which deadlocked 2-2 on the heavily lobbied issue.
ORLANDO TRUST COALITION URGES LEGISLATORS PASS PROTECTIONS FOR IMMIGRANTS via Terry Roen of Florida Politics – Carmen Torres, wife of Senator Victor Torres, and Representative Carlos Guillermo Smith, spoke on the steps of Orlando City Hall urging passage of House Bill 1407 and Senate Bill 1674. "Florida is home to 925,000 undocumented immigrants, and 110,000 live in the Orlando Metropolitan area," said Smith, whose parents were immigrants. "This is very urgent legislation that will protect our hardworking immigrants." The bills would protect the constitutional rights of immigrants and prevent harassment from law enforcement without a court order. It would also prohibit Florida's public schools and universities from releasing information about immigrant families to federal officials. Smith conceded that the bills might be difficult to pass. "It will be really challenging," said Smith. "But we need to send a message that there are leaders that have their (immigrants) back."
— "A week on the ground in Tallahassee with PolitiFact Florida" via Louis Jacobson of PolitiFact Florida
***Liberty Partners of Tallahassee, LLC, is a full-service consulting firm located just steps from the Capitol. The firm specializes in the development and implementation of successful advocacy strategies highly personalized for each client. Team Liberty is comprised of professionals with a track record of successful coalition-building, grassroots efforts and team coordination. The combination of a strong commitment to clients and practical government and private sector experience is why Fortune 500 companies and not-for-profits alike choose Liberty Partners of Tallahassee.***
— OPINIONS GALORE —
DARRYL PAULSON: DO UNIVERSITIES DISCRIMINATE? THE ASSAULT ON FREE SPEECH via Florida Politics – Most universities recruit students by offering specialized curricula, top quality faculty and promising to expose students to diverse views which will stimulate creative thinking and prepare the student for life after their university experience. Universities may be partially successful on the first two items, but dramatically fail in exposing students to diverse viewpoints. It is hard to think of a more close-minded institution than the American university. Groupthink and ideological orthodoxy are the standard practices on campuses. There are many professors, both liberals and conservatives, who excel at awakening students to new ideas and who maintain neutrality in expressing those views. Too many professors, dominated by the political left, push their political agenda as the correct approach to the exclusion of alternative viewpoints. Students believe that speech that offends others should be punished. Who will judge what is offensive? Unpopular speech should be challenged, not censored.
AARON BEAN, JENNIFER SULLIVAN: FOSTER CARE PROGRAM FOR TEEN DRIVERS DESERVES SUPPORT via Florida Politics – Florida legislators unanimously passed the Keys to Independence Act, an innovative three-year pilot program funded by the Florida Department of Children and Families and managed by Community Based Care of Central Florida. The program, which launched in 2014, helps children as young as 15 get a learner's permit by enrolling them in driver's education courses and monitoring their progress until they earn a license … Keys to Independence has been a resounding success. In just a short time, the number of teens in foster care who have a driver's license has almost tripled, and 1,035 participants are currently enrolled, including more than 330 in Tampa and Sarasota … why we are sponsoring a companion bill during the upcoming legislative session to make this program a permanent fixture for Florida's youth. We urge our fellow lawmakers to once again give Keys to Independence their full support. We have seen how it has improved lives, and we look forward to its continued success far into the future.
GLENN BURHANS, JR.: #CASHMEOUTSIDE – ANOTHER FLORIDA POL TRIPPED UP BY CAMPAIGN FINANCE LAWS via Florida Politics – Former state Rep. Dwayne Taylor was recently indicted on nine counts of wire fraud stemming from the alleged embezzlement of campaign funds … also accused of submitting fraudulent campaign expenditure reports to cover up the alleged embezzlement. Here a few tips to avoid some common miscues: Contributions and expenditures can only be made for the purpose of influencing the outcome of an election – do not use them for any other purpose. Campaign funds cannot be used for personal expenses, except for costs incurred by a candidate or family member for transportation, meals and lodging during campaign travel. When in doubt, ask your campaign attorney. Candidates should not serve as their own campaign treasurer; instead, appoint someone that is independent and experienced in campaign accounting, preferably a CPA. Keep campaign and personal accounts segregated. The law is complex and the cost of non-compliance can be significant. When in doubt, consult your friendly neighborhood campaign finance professional to avoid costly consequences.
SERVING UP BEER THE RIGHT WAY IN FLORIDA via Matt Thompson for Florida Politics – At the three local Tallahassee establishments I own, Madison Social, Township and Centrale, we serve more than 30 types of beer from breweries all across the country. But in my establishments, like most bars and restaurants, we sometimes don't have access to one key element that would improve the beer-drinking experience for customers — the right glassware … This glassware serves a real purpose, because the glass a beer is served in can draw out that beer's unique quality and flavor profile … the beer industry would often like to supply us with their branded glassware in an effort to elevate consumers' experience as they enjoy their product. Yet, due to a current Florida law, the industry is prevented from giving retailers, including bars and restaurants, their appropriate branded glassware at no cost … House Bill 853, by Representative Goodson and Senate Bill 1040, by Senator Artiles, that would allow the industry to provide the appropriate glassware to accompany their beers to Florida bars and restaurants.
***Today's SUNBURN is brought to you by The Personal Insurance Federation of Florida (PIFF). PIFF was formed in late 2010 with three charter members: Allstate and Castle Key Insurance Companies, The Progressive Group of Insurance Companies, and State Farm Insurance Companies, to create a dynamic, efficient, and competitive marketplace for personal insurance products for the benefit of all Floridians. PIFF charter members serve forty-five percent (45%) of the automobile insurance market and more than twenty percent (20%) of the homeowners' property insurance market. The association is the leading voice for personal lines property and casualty insurers in Florida. Learn more.***
HAPPENING TODAY – COMMITTEE MEETINGS TO WATCH — The House Justice Appropriations Subcommittee will discuss a bill to broaden a law that makes it a crime for people that know they have an STD to have sex without informing their partners when it meets at noon in Morris Hall. The House PreK-12 Quality Subcommittee will discuss a bill to require the education commissioner to post the tests that students have taken in previous years when it meets at noon in Reed Hall. The House Insurance & Banking Subcommittee will discuss legislation to exempt credit unions from regulations under the Florida Deceptive and Unfair Trade Practices Act when it meets at noon in 404 House Office Building. The House Children, Families & Seniors Subcommittee will discuss a bill to help children who are victims of human trafficking and sexual exploitation when it meets at 3:30 p.m. in 12 House Office Building.
HAPPENING THIS WEEK — 2017 FLORIDA CHAMBER CAPITOL DAYS – The Florida Chamber of Commerce will host its 2017 Capitol Days this week at the Turnbull Conference Center at Florida State University. The two-day event kicks off on Tuesday, with welcome addresses from Syd Kitson, the chairman of the board; Mark Wilson, the president and CEO of the Florida Chamber; and Jerry Parrish, the organization's chief economist and director of research. Attendees will also hear from the government affairs team, before heading over to the Capitol to meet with members of the Legislature. The conference continues Wednesday, with presentations on insurance reform, the Constitution Revision Commission, economic development and tourism. CFO Jeff Atwater is slated to give the keynote address on Wednesday, followed by a reception at the Governor's Mansion.
SAVE THE DATE: Vance Aloupis is holding a fundraising reception Thursday, March 23, in his bid for House District 115. Event begins 5:30 p.m. at the Sachs Media Group offices, 114 S. Duval St. in Tallahassee. RSVP at [email protected]
SAVE THE DATE: Gov. Scott is the special guest Thursday, March 23, at a fundraiser for James Buchanan in his bid for House District 71. Event begins 6 p.m. at the home of Col. John and Denise Saputo, 10 Lighthouse Point Dr. in Longboat Key. RSVP with Lea Buchanan (941) 685-1245 or [email protected]
BOB BUESING CONTEMPLATES 2018 REMATCH VERSUS DANA YOUNG via Mitch Perry of Florida Politics – One of the most bitter races in all of Florida politics last year took place in Hillsborough County's Senate District 18, where Democrat Buesing faced Republican state Rep. Dana Young and independent Joe Redner. With redistricting, half the state's 40 Senate seats are up for re-election again next year, and Buesing said Friday he is considering another run against Young in 2018. "It's not about me, it's about what's best for the community," said the 63-year-old Buesing, a longtime attorney with the law firm of Trenam Kemker who before last year had never run for public office. "I'll make a very reasoned decision, and once I talk to a lot of people, try to do what's best for the community and if nobody else on the team is going to do this, and somebody needs to do [it], then I'll think about it." Buesing figures to improve his performance in 2018, especially if Redner is not part of the equation. "I met with Joe Redner and he looked me in the eye and said he'd be proud to endorse me," Buesing said. "And said he's not going to run."
STRONG FEBRUARY PUT FRANCIS SUAREZ CAMPAIGN FOR MIAMI MAYOR OVER THE $2 MILLION MARK via David Smiley of the Miami Herald – Campaign records for February show that Suarez — who has yet to draw an opponent with a single dollar to his name — has cracked the $2 million mark. Despite the lack of moneyed competition, he says he'll keep raising money, continuing with a $1,000-a-plate breakfast at the Riviera Country Club with Republican U.S. Sen. Marco Rubio. "We're going to have a very strong March, a very strong April, and it's looking like we'll have a very strong May, as well," he said.
NEW AND RENEWED LOBBY REGISTRATIONS
Brian Bautista, Impact GR: American Compliance Technologies
Travis Blanton, Jon Johnson, Johnson & Blanton: American Council of Life Insurers
Taylor Biehl, Capitol Alliance Group: ClickAClinic
Ellyn Bogdanoff, Becker & Poliakoff: The Martinique Club of Naples
Ron Book, Kelly Mallette, Ronald L. Book PA: City of Miami Gardens
David Custin, David R. Custin & Associates: Beach Towing Services; Tremont Towing
Leslie Dughi, Greenberg Traurig: Olympus Insurance Company; Transamerica Life Insurance Company
Nicole Graganella, Trevor Mask, Katherine Webb, Colodny Fass: Easter Seals South West Florida, Inc.
Nick Iarossi, Ashley Kallifeh, Andrew Ketchel, Ron LaFace, Scott Ross, Christopher Schoonover, Capital City Consulting: MiMedx Group
Fred Karlinsky, Greenberg Traurig: Transamerica Life Insurance Company
Eli Nortelus, David Roberts, Nortelus Roberts Group: Florida Independent Spirits Association
Marlene Quintana, GrayRobinson: City of Hollywood
Margaret Timmins, Timmins Consulting: South Central Florida Express; Southern Gardens Citrus Groves Corporation; Southern Gardens Citrus Holding Corporation
STATE STUDY PROPOSES HUGE REDUCTION OF DOWNTOWN OFFICE SPACE via Jeff Schweers of the Tallahassee Democrat – A report is calling for the state to sell off almost half of its buildings between the Capitol and Cascades Park – a move that would radically change downtown Tallahassee and create significant opportunities for private development. Many of those are landmark buildings that date back to the Hoover and Eisenhower administrations and include the headquarters for the Department of Agriculture and Consumer Services, the Fish and Wildlife Conservation Commission, and the Department of Corrections. The recommendations are part of a 258-page report from Savills Studley Occupational Services, commissioned by the Department of Management Services, to address the state's long-range office space needs in Leon County, where the largest concentration of state employees live and work. The Legislature approved funding for the $772,655 study. Those strategies would open up sites for private sector development that could create jobs, infill urban blight and boost tax revenues, said Jay Revell, vice president of the Greater Tallahassee Chamber of Commerce.

***The 2017 Florida Blue Foundation Community Health Symposium and Sapphire Awards are coming to Kissimmee April 19-20 at the Gaylord Palms Resort and Convention Center. The two-day event – with the theme "Creating a Culture of Health" – will feature several Florida-based, regional and national health professionals. The symposium will give attendees an opportunity to learn more about health care culture, purpose built communities and communities of health. Discussions will center on health issues, policy, reform and engagement. Network with 400+ executives from a range of private sector, government, universities, nonprofit organizations and more. To view agenda and register, click here.***
CONSTITUTION REVISION COMMISSION QUIETLY GEARS UP FOR ITS FIRST SESSION via Mary Ellen Klas of the Miami Herald – The group is scheduled to meet Monday between 2 and 4 p.m. in the Florida Senate chamber to go over ethics and adopt the group's rules. It will then launch a series of public hearings around the state, said the group's chairman Carlos Beruff. The outstanding question is what will the rules be? Word is they are using the rules adopted by the 1998 CRC as a starting point. Members of that commission credit the rules — which established effective procedures for building consensus in the political diverse group — as contributing to the successful passage of the recommended amendments by voters in 1998. Another question: will the practices of the notoriously open-records averse Governor rub off on the commission and Beruff? At least one member of the commission is an expert on the state's Sunshine laws and the Governor's views. Senate President Joe Negron's appointee, Martin County Clerk of Court Carolyn Timmann, served briefly as Scott's director of open government.
ABORTION, SCHOOL ISSUES COULD ROIL CONSTITUTION PANEL via Gray Rohrer of the Orlando Sentinel – … (P)rogressive activists are poised for potential fireworks this year over abortion and public schools. At the heart of the concern from progressive groups is the appointment of John Stemberger, a lawyer and president of the Orlando-based conservative activist group Florida Family Policy Council. He was named to the 37-member commission by Speaker Corcoran … Actually changing the constitution to give more legal standing to abortion restriction laws could be difficult to accomplish, he admits. The commission must agree to put it on the ballot, and 60 percent of voters must approve it for it to become law.
SANDY D'ALEMBERTE: CONSTITUTION REVISION COMMISSION SHOULD OPERATE IN THE SUNSHINE via the Tallahassee Democrat – Just as we end national Sunshine Week, recognizing the importance of open government to a democracy, Florida's Constitution Revision Commission begins work with its first meeting … The Commission will examine the Florida Constitution and make recommendations to voters. In that examination, the Commission will understand there is much that is unique to the Florida Constitution – including the provision for the Commission itself. The Commission will begin adopting its own rules. Of particular interest is whether the Commission will operate according to the principles of openness that characterize Florida government. In addressing this issue, Commission members will want to look at the Constitution and consider the Declaration of Rights, which guarantees access to public meetings and public records. This provision also is unique to Florida.
FLORIDA INSURERS KEEP A GRADES AFTER CONSOLIDATION, DEMOTECH SAYS via Charles Elmore of the Palm Beach Post – Ratings agency Demotech Inc. said several Florida insurers kept A grades amid a flurry of moves to shore up their financial strength but warned future downgrades remain possible. Insurers under pressure added about $200 million in loss reserves and $155 million in capital contributions … The Ohio-based ratings company warned in the aftermath of 2016 storms and continuing problems with Florida claims where contractors and attorneys control benefits that it remains "likely that insurers may face downgrades in the future." In February, U.S. Sen. Bill Nelson urged U.S. Treasury officials to take any actions necessary to prevent a "disaster" if thousands of Florida homeowners go into default because Demotech lowered safety grades on several property insurers.
LOTTERY RAKES IN CASH BUT FEWER STUDENTS, PARTICULARLY POOR ONES, MAKE CUT FOR SCHOLARSHIPS via Kyra Gurney of the Miami Herald – Since the Florida Legislature started instituting tougher standards tied to higher test scores beginning in 2011, Miami-Dade schools with large populations of low-income and African-American and Hispanic students have seen a drastic decrease in the number of students who qualify for what has long been billed as the Lottery's primary payout for education. When lawmakers changed the scholarship standards, they said the goal was to control spiraling costs in the wake of Florida's foreclosure crisis and plummeting government revenue. Now, the economy is again humming, revenue has rebounded and the Florida Lottery has seen record-breaking sales for five years in a row, earning more than $6 billion last year. But the Bright Futures program last year dropped to the lowest level of funding since 2003. Money paid out for scholarships has been cut nearly in half over seven years and the number of incoming freshmen awarded last year was almost as low as when the program was created in 1997. And, along with hiking the standards, lawmakers have cut the size of the awards.
RISE OF THE (PRE-REVEAL) MACHINES: THE COMING BATTLE IN FLORIDA GAMBLING? via Florida Politics – A recent ruling by a Tallahassee judge could result in Florida being inundated by a slot machine-style entertainment device in bars, arcades and even dog and horse tracks. It's also not yet clear whether the decision could trigger a violation of the Seminole Tribe of Florida's exclusivity rights in its gambling "compact" with the state. That would entitle the Tribe to stop paying the state a cut of its gambling revenue. Circuit Judge John Cooper earlier this month issued a declaratory judgment that a specific kind of game, usually called a "pre-reveal" game, was "not an illegal slot machine or gambling device." Cooper limited his opinion to a specific kind of game, "Version 67," provided by Gator Coin II in Jacksonville. Other states, such as North Carolina, have found pre-reveal games to be illegal gambling, however. "I tried to rationalize to myself why people would play this game when they knew they were going to lose," Cooper said in court, according to a transcript.
FOR YBOR CITY IN FLORIDA, A HISTORIC CIGAR TOWN FACES A CLOUDY FUTURE via Jason Wilson of The Washington Post – Yet even with all cigar connoisseurship happening up and down Seventh Avenue, it was hard to ignore that Ybor City — a National Historic Landmark District — had seen better days. In the early 20th century, Tampa had been the undisputed cigar capital of the world, outproducing even Havana. In its heyday, the city had more than 150 factories, employing about 10,000 workers and rolling more than 500 million cigars each year. Now, beyond the small storefront producers still rolling premium handmade cigars, only one large cigar factory remains. A major reason for the decline of the cigar business — and one largely unspoken in the telling of Ybor City's history — is, of course, our society's realization that smoking of any kind is not a healthy pastime. For decades, and for good reason, smoking has been targeted by the government. Premium cigars, however, have largely skirted the same kind of strict regulation faced by cigarettes because of the assumption that cigars are much less addictive, they're not to be inhaled and, since good cigars are expensive, they are never marketed to kids and sold mostly in adults-only artisan shops. But several large cigar companies ruined this narrative by selling cheap flavored cigars — strawberry, vanilla, tropical fruit, chocolate, Irish cream, etc. — targeted at young consumers, and these products opened the door for a crackdown by the U.S. Food and Drug Administration.
ARAMIS AYALA'S ANTI-DEATH PENALTY STAND SURPRISES MANY via Mike Schneider of The Associated Press – Even some of Ayala's supporters said they were taken aback by her decision. Lawson Lamar, a former state attorney and sheriff, who backed her run for office, said: "Anyone who raises their hand and takes the oath to be state attorney must be able to go with the death penalty even if they feel it's distasteful." Ayala's campaign was helped by a Washington-based political action committee with ties to liberal Hungarian-born U.S. billionaire George Soros. The committee gave Ayala's campaign almost $1 million, as well as millions of dollars to candidates in local races around the nation. When asked if the donations influenced her decision, she said it did not. Florida has 381 inmates on death and shows no sign of slowing down future prosecutions. The other state attorneys in Florida issued a statement Friday saying they would continue to seek the death penalty.
REST OF FLORIDA PROSECUTORS VOW TO SEEK DEATH SENTENCES via the Palm Beach Post – A day after a newly elected prosecutor said she would not seek the death penalty in capital cases, the remainder of Florida's 20 state attorneys affirmed Friday they intend to pursue death sentences when appropriate. The statement by the Florida Prosecuting Attorneys Association came as a number of African-American leaders declared their support for 9th Judicial Circuit State Attorney Ayala, who sparked an outcry from several of the state's elected officials over her decision not to seek the death penalty in the case of accused cop-killer Markeith Loyd — or in any other case. "Throughout 19 of the 20 circuits of Florida, the death penalty will continue to be sought in those cases which qualify for its implementation," the association said in a statement … "The victims' families of Florida deserve our dedication to implement all the laws of Florida. That is why the people of Florida have elected us." What picture you which one Jesus Christ all doing what I can like two different things what points just frustrated I cannot see I'm having trouble my eyes today.
— "Aramis Ayala should follow law in death penalty case, not try to make it" via Joe Henderson of Florida Politics
— "Buddy Dyer: 'What Markeith Loyd did deserves the death penalty'" via Jeff Weiner of the Orlando Sentinel
— "Julianne Holt expresses concerns about Rick Scott's benching of Aramis Ayala" via Mitch Perry of Florida Politics
— "Markeith Loyd: The ugly politics of life and death" via Scott Maxwell of the Orlando Sentinel
— "Police union head John Rivera calls Aramis Ayala coward" via Scott Powers of Florida Politics
PROSECUTORS: NO CRIME IN INMATE'S HOT-SHOWER DEATH via The Associated Press – Prosecutors in Florida have found no evidence of a crime in the death of a prison inmate left for nearly two hours in a hot shower, concluding that he died accidentally in part because of undiagnosed heart disease and suffered no burn injuries. The memo by the office of Miami-Dade State Attorney Katherine Fernandez Rundle ends a lengthy criminal probe into the 2012 death of 50-year-old Darren Rainey, a mentally troubled man serving a two-year sentence on a cocaine charge. An attorney for Rainey's family, Milton Grimes of Los Angeles, said in a statement that the family is "disappointed and heartbroken" no charges will be brought.
STATE DROPS CHARGES IN CASE THAT SHOOK FLORIDA POLITICS via The Associated Press – Florida is dropping charges against an attorney once accused of being at the center of a $300 million gambling ring that led to the 2013 resignation of Lt. Gov. Jennifer Carroll. Jacksonville attorney Kelly Mathis was convicted of 103 counts of racketeering, possessing slot machines and other charges and sentenced to six years in prison. But an appeals court last year ruled that Mathis deserved a new trial because his attorneys were not allowed to call witnesses that could have bolstered his defense against the charges. The Florida Supreme Court in February declined to take up the case. The legal setback meant Florida either had to start over with a new trial or drop the charges.
***Sen. Jack Latvala and Rep. Jason Brodeur are fighting to protect Florida's small business owners by leveling the playing field for owners of franchise establishments. This will lead to more economic growth and jobs for our communities. Tell Sen. Latvala and Rep. Brodeur that you support them and learn how to help protect small businesses in Florida at ProtectFLBusiness.com.***
TWEET, TWEET: @HalseyBeshears: What a shame FSU is knocked out this early with this much talent. No coaching. #hehastogo
EX-FLORIDA STATE DB MYRON ROLLE TO BEGIN HARVARD MEDICAL RESIDENCY via ESPN.com – Rolle, who was a Rhodes scholar and then enrolled in medical school, will begin a neurosurgery residency at Harvard Medical School and Massachusetts General Hospital in Boston …  Rolle, 30, played three seasons as a defensive back for the Seminoles, graduating early in 2008. He deferred an NFL career for a year to earn a master's degree in medical anthropology at Oxford. He was drafted by the Tennessee Titans in 2010 but never played a regular-season game in the NFL. In 2013, he returned to Tallahassee and entered FSU's medical school.
36 HOURS IN ST. PETE BEACH, FLA. (AND ENVIRONS) via Colleen Creamer of the New York Times — Not far from downtown St. Petersburg lies a string of barrier islands edged with a perfect seam of white sugar sand beaches. The main town of what is often referred to as the "Gulf beaches" is bustling St. Pete Beach. Neighboring communities like Indian Shores, Madeira Beach and Treasure Island are more "Mad Men" than "Miami Vice" — charming specimens of an older era, studded with midcentury gems like the Bon-Aire Resort Motel, the Algiers Beach Motel and the Postcard Inn. The pace is much calmer than, say, Miami Beach, or Fort Lauderdale. Early morning walks along the water can be blessedly solitary. The nights, however, are hopping. Each community has its own coterie of tiki and beach bars, often within a stroll of one another along the sand. … The beaches have more than enough activity to fill a few days; if possible, head inland to visit St. Petersburg, with its seven arts districts; the splendid Salvador Dalí Museum, which attracts visitors from around the globe; or Haslam's Book Store, a mecca for book lovers and writers.
HAPPY BIRTHDAY belatedly Allison North Jones and Justin York. Celebrating today are Reps. Shawn Harrison and Larry Metz, as well as Jacob Engels, Bill Helmich, Sal Nuzzo, and Aakash Patel.