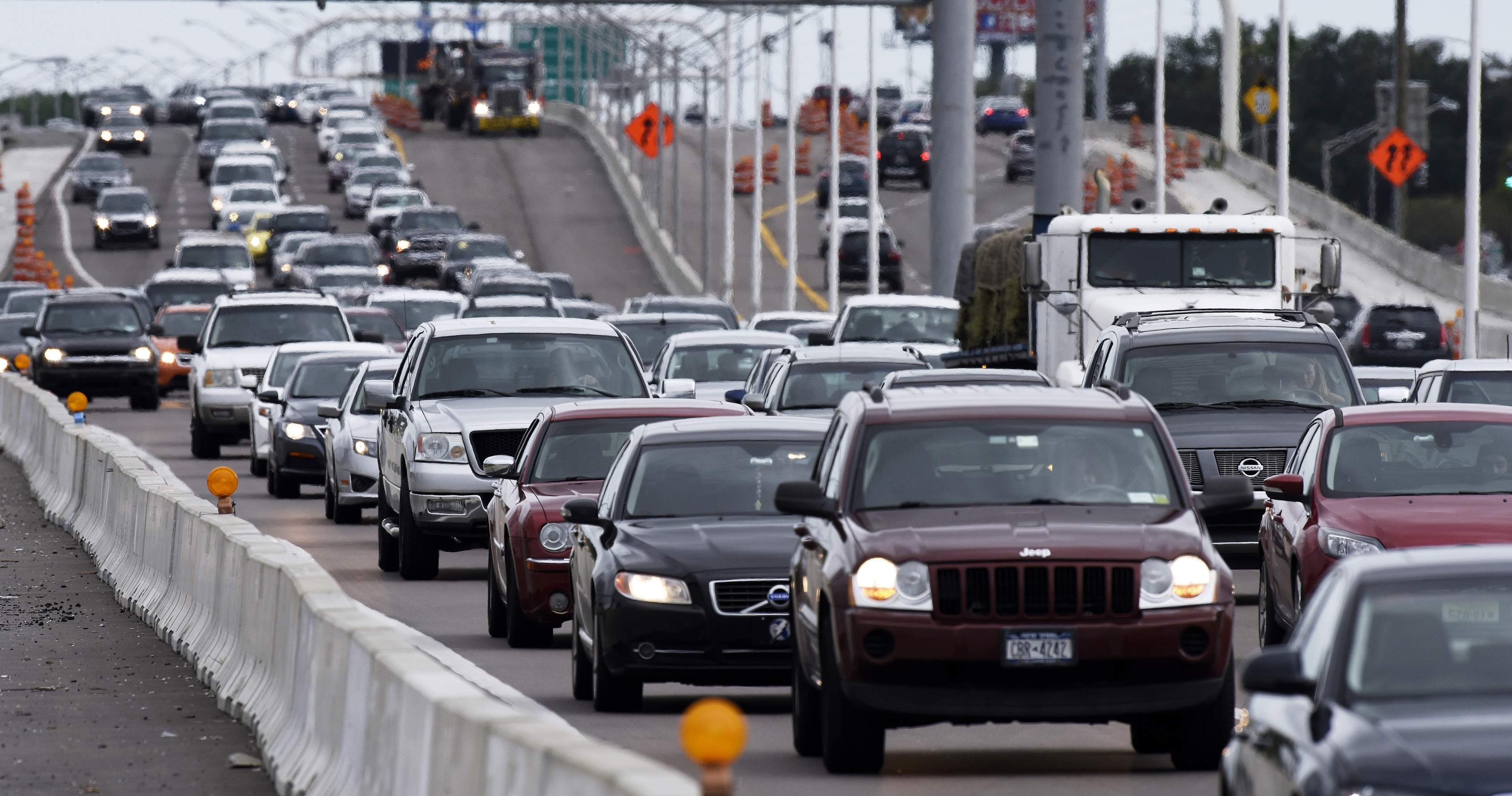 Short of hitting yourself in the head with a hammer, the surest way to get a headache is to wade deep into Tampa Bay area transportation problems. You encounter a mishmash of competing agencies and agendas that has resulted in legislative and automotive gridlock for frustrated commuters for years.
Given that, I'm encouraged by what is coming out of Tallahassee. A pair of Republican legislators — state Sen. Jack Latvala of Clearwater and state Rep. Dan Raulerson of Plant City — have introduced bills that would create a five-county regional transit agency.
Hernando County is a late addition to a group including Manatee, Pasco, Hillsborough and Pinellas.
But wait, you say. Didn't the Legislature already try something like that?
Yep.
A decade ago, Tallahassee gave us the Tampa Bay Area Regional Transportation Authority — known in wonk terms as TBARTA. Its scope was as large as its acronym, an attempt to bring seven counties together under a single transportation tent.
Nice sentiment, but poor execution. Trying to meet the needs of seven counties proved unwieldy.
"What Jack and I are trying to do is tweak this thing," Raulerson said. "We want to get everybody moving in the same direction so we can put together a plan and get federal money for this. We have been woefully short there."
The revamped board would have 13 members — seven elected officials, and six from the private sector. The elected officials likely will include the mayors from Tampa and St. Petersburg along with a commissioner from each county affected.
"That part is a work in progress right now," Raulerson said. "But it is important to have more elected officials on the board because that provides for transparency and accountability."
Both bills have sailed through their respective committees and appear to be gaining local acceptance. Tampa Bay Partnership President Rick Homans gave an enthusiastic endorsement to the plan, telling Mitch Perry of FloridaPolitics.com, " … we realized that in order to get this started, we needed to have the right kind of planning and the right operational structure in place that will give us a greater chance of success."
During committee hearings on the proposed bills, some lawmakers were skeptical that a new regional transportation agency would just be more of the same. Given the history on this issue, I certainly understand that point of view.
But I do like that this new authority would be smaller and focused on the counties of greatest need. Having Latvala and Raulerson behind this doesn't hurt, either. Not only are they capable of guiding this from proposal to reality, they also represent both sides of Tampa Bay.
How soon can this happen?
"Once this becomes law, we probably need to have a good plan in place to take to the feds within 12 months," Raulerson said. "The good news on that is that there already are a lot of plans out there, so we wouldn't be starting from scratch. We just need to get moving."