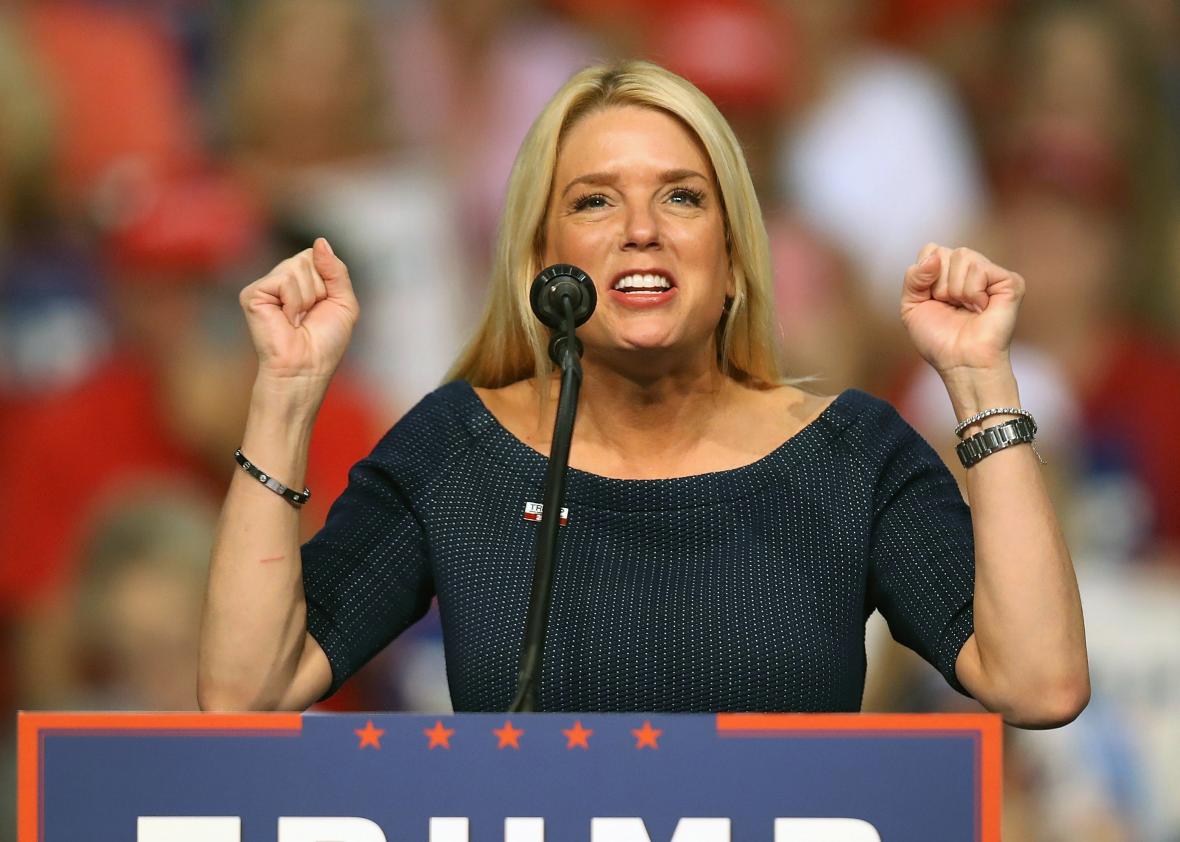 Florida Attorney General Pam Bondi is D.C. bound this week, once again increasing speculation that she might be eyeing a job in the White House before her term ends in 2019.
Bondi is scheduled to moderate a "women's empowerment panel" Wednesday, featuring some of the top women in President Donald Trump's administration.
Panelists include Secretary of Education Betsy DeVos, SBA Administrator Linda McMahon, U.N. Ambassador Nikki Haley, and Seema Verma, the administrator of the Centers for Medicare and Medicaid Services.
Verma has played a role in the Trump administration's early messaging in the Sunshine State.
Last weekend, she was part of the Jacksonville pitch of the Affordable Health Care Act, a pitch that proved ill-fated as Republican support for the Obamacare reform didn't even make it to a floor vote before the Trump Administration had the bill pulled.
The panel comes on the heels of a trip to Washington, D.C. on Monday, where Bondi met with Trump and two Cabinet secretaries on children's issues.
According to POLITICO Florida, Bondi brought former Tony Dungy, the former Tampa Bay Buccanneers football coach who has become a children's rights advocate; Derrick Brooks, the former Florida State University and Tampa Bay Buccaneer Hall of Fame linebacker who co-founded a charter school; and Mark Merrrill, an activist with All Pro Dads with her to talk with DeVos and HUD Secretary Ben Carson about children's issues.
Bondi said she was happy with her work in Florida, and told POLITICO Florida she was working on "some special projects with the White House."
An early supporter of Trump, Bondi has often been mentioned as a someone who might join the Trump administration. Bondi has long dismissed rumors, saying she was happy with her current job.