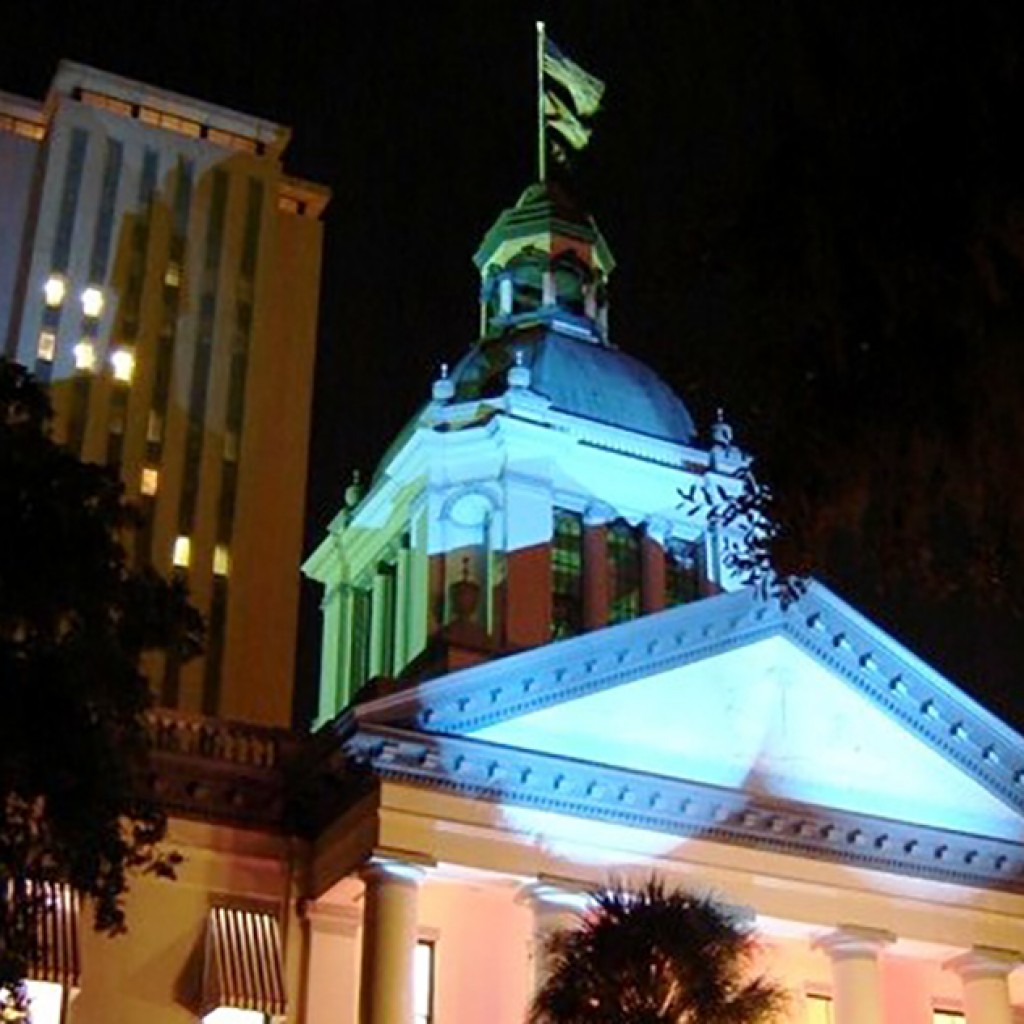 The Senate Government Oversight and Accountability Committee voted 5-1 to approve a proposal (SB 596) that would allow telecommunications companies to put small wireless communications infrastructure in public rights-of-way.
Tom Feeney, president and CEO of Associated Industries of Florida: "AIF supports legislation to bring technology of the future to Florida, allowing our communities to be a part of the smart cities revolution.  Florida's economic environment will greatly benefit from this good legislation, allowing new technologically advanced companies to locate here in the Sunshine State.
AIF applauds Senator (Travis) Hutson for championing this legislation and the Senate Governmental Oversight and Accountability Committee for passing this bill out of its committee today.  SB 596 will allow technology of the future, like smart cities, autonomous vehicles and instantaneous speeds, to become a reality through uniform deployment of small cell technology."
—
The House Transportation and Infrastructure Subcommittee temporarily postponed a proposal (HB 269), which would have established the Florida High Speed Passenger Rail Safety Act.
Brent Hanlon, chairman of Citizens Against Rail Expansion in Florida (CARE FL): "I want to once again thank Representatives MaryLynn Magar and Erin Grall for filing legislation this session to protect citizens from subsidizing high speed rail projects that pose risks to public safety.  We are disappointed that the subcommittee did not debate the bill today, but we respect the legislative process, and look forward to more dialogue about this important legislation in due course.
All Aboard Florida (AAF) is taking a victory lap today in its public statements, but its latest actions are nothing more than a special interest group flexing its political muscle in a desperate attempt to protect its profits which are reliant on taxpayer subsidies.
AAF continues to put the communities of South Florida on the hook for millions in upgrades to enhance safety measures and make a grab for taxpayer subsidies.
We will continue to advocate for legislation that puts public safety first and we know that our elected leaders want the same. This is nothing more than an ill-conceived rail project by a private company that wants to shift costs to the taxpayers."
—
The Senate Transportation, Tourism and Economic Development Appropriations Subcommittee has proposed matching Gov. Rick Scott's budget proposal of $76 million for Visit Florida, while setting aside $80 million for Enterprise Florida.
Chris Hudson, state director for American for Prosperity-Florida: "The Florida Senate is sending a bad message to their constituents. They are telling the hardworking small business owners that don't even qualify for the handouts their proposing to sustain by maintaining funding to Enterprise Florida are more important than properly funding real priorities for their communities. The Senate should pick up where the Florida House left off and come together to eliminate corporate welfare by eliminating Enterprise Florida.
The Florida Senate is also wrong to fund Visit Florida with another $76 million dollars. Visit Florida's lack of transparency and lack of accountability have engulfed the Sunshine State in national embarrassment that should not be rewarded. This failed program needs more than just reform; it should be completely eliminated.
Our grassroots teams will be deployed throughout the state in the districts of Senators who support funding corporate welfare. We will use every tool at our disposal to ensure that Floridians know which members of the legislature support corporate welfare and the programs that give away their tax dollars to private businesses instead of better supporting real priorities like education and infrastructure."
—
The Senate Judiciary Committee unanimously approved a bill (SB 340) to create a regulatory framework for transportation network companies, like Uber and Lyft.
Stephanie Smith, senior manager, public policy for Uber Technologies: "Today's unanimous vote on Senate Bill 340 by the Senate Committee on Judiciary is a positive indication that Florida lawmakers support the safety, economic, and mobility benefits that come from ridesharing services like Uber.
We are grateful to all of the Senators who voted 'yes' on the bill, with special thanks to Sen. Jeff Brandes (R-St. Petersburg) who continues to be a champion for modern transportation options."
Logan McFaddin, regional manager of the Property Casualty Insurers Association of America: "PCI applauds the Senate Judiciary Committee and Senator Brandes for supporting legislation that addresses the insurance gaps when a driver is engaged in rideshare activity.  PCI and our members believe it is imperative rideshare drivers and their passengers are protected as they travel from point A to point B.
The insurance coverage concerns are significant, especially if ride share drivers use their personal vehicles for this commercial activity but only have personal auto insurance coverage. The standard personal auto insurance policy may not provide coverage if the vehicle is being used for commercial purposes and an accident were to occur.
With model legislation already passing in 45 other states, PCI encourages Florida lawmakers to do the same for Florida and protect the public."