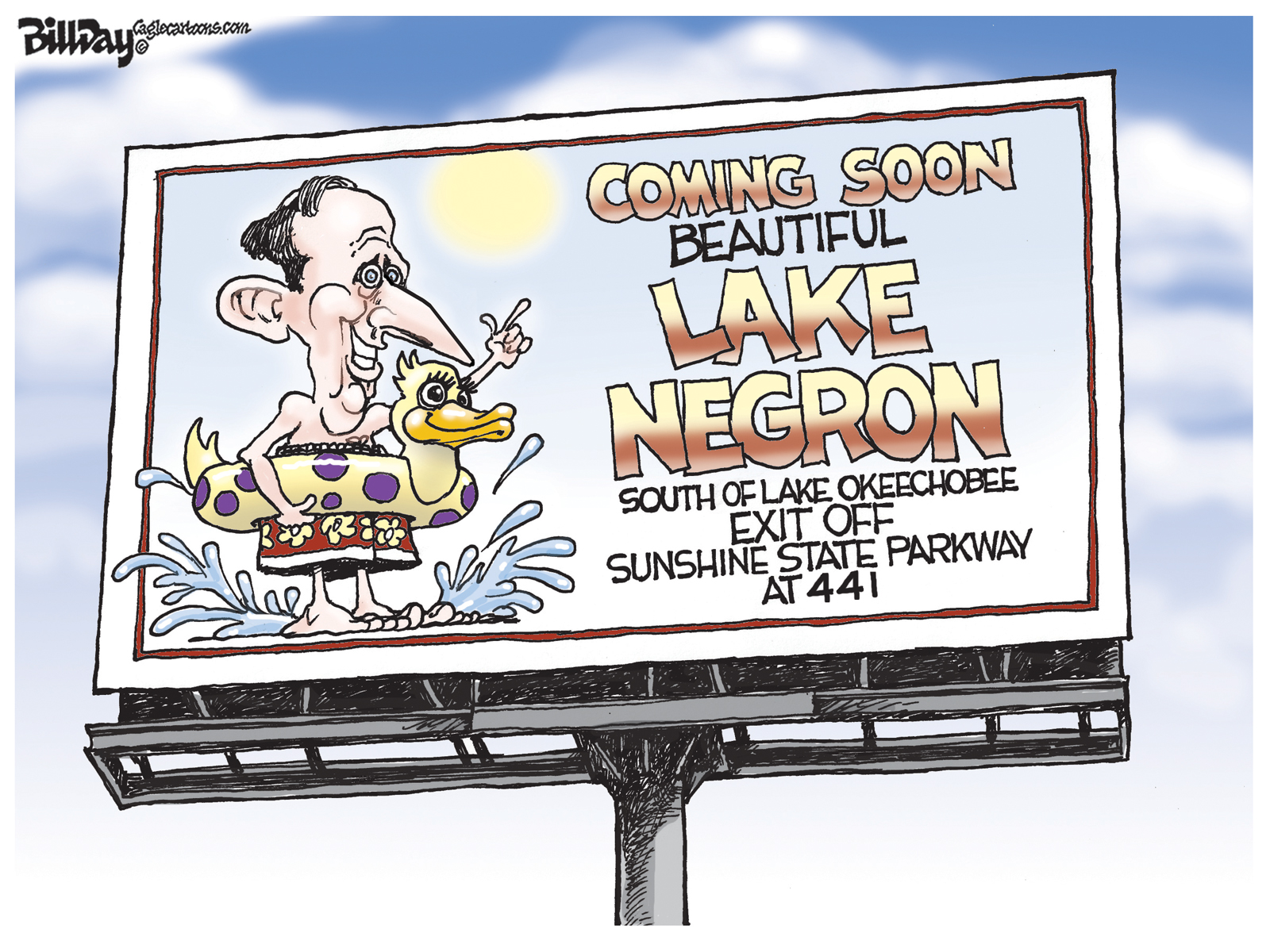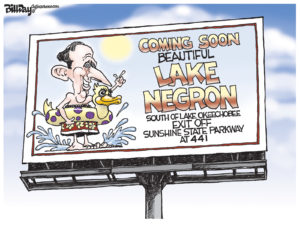 Senate President Joe Negron's $1.5 billion plan to fix Lake Okeechobee, and stop overflows of toxic "guacamole water" into the state's rivers and streams, passed the Senate Wednesday on a vote of 36-3.
Last June's overflow of toxic algae blooms, which devastated tourism and sickened many people, and prompted Gov. Rick Scott to declare a state of emergency, is forcing the state's hand, bill sponsor Rob Bradley argued.
"I promised my constituents that we would dramatically expand southern storage by leveraging existing water infrastructure, and utilizing a combination of state, local, and private land, in a manner that respects the interests of the agricultural community and private landowners," Negron said in a written statement following the vote.
"After 20 years of talking about southern storage, this legislation establishes a concrete plan to achieve this critical component of the Comprehensive Everglades Restoration Plan in a reasonable amount of time," Negron said.
"We can't wait any longer. What happened in the summer of 2016 was a call for action. Fortunately, we are now responding to that call today," Bradley said.
In fact, he said, the state began planning to store water south of the lake 20 years ago, in the Comprehensive Everglades Restoration Plan, or CERT.
"Twenty years ago, CERT called for 300 acre-feet of storage south of Lake Okeechobee. It's time to finish the job," Bradley said.
Senators praised Negron for pushing the project, his top priority for the Legislative Session. Sen. Lizbeth Benacquisto called him a "hero."
"The mettle and the steel that he showed is something we can all emulate," Bradley said.
"We don't spend enough time on the critical needs and critical issues of our state. Thank you very much for providing the leadership, kicking us in the butt, getting us going," Appropriations Chairman Jack Latvala said.
"I think it's real important to send this down to the House today with a nice, solid, positive vote, so they know we mean business about this issue," Latvala said.
Sen. Perry Thurston Jr. said he was "lukewarm" in favor of the bill because it doesn't do enough to create jobs. "Two million dollars for improvements doesn't even begin to touch the mark," he said. "We can do better."
Only Republican Jeff Brandes, and Democrats Jeff Clemens and Victor Torres Jr. voted "No."
The Senate rejected a series of amendments on voice votes, including proposals to divert the plan's financing into projects already on the drawing board; allow the use of eminent domain to acquire the land needed, and to reserve eminent domain authority to acquire land.
Senators approved an amendment to boost state funding for a job training center in the Glades area.
The idea behind the plan is to divert runoff of phosphorus-rich water into storage and treatment, for eventual release into the Everglades and, ultimately, Florida Bay.
CS/SB 10 represents a scaled-back version of Negron's original concept but still would store at least 100 billion gallons of water on a smaller footprint by increasing the reservoirs' depth to 14 feet.
The plan counts on $1.2 billion in bonding authority — something House leaders do not favor.
But it would save money by building the project on land already owned by the state, or where private landowners agree to sell or lease to the state. It forbids the use of eminent domain to acquire property.
"If we pass this bill, we will spend $275 million on the Everglades this year," Bradley said — about what it spent last year.
The state would not exercise its option to purchase large tracts of sugar land.
The bill includes jobs programs for agricultural workers in the affected area, where the unemployment rate is at least 40 percent. They include jobs building reservoirs, investment in an airport and inland port in the area, training incentives, and ending use of inmate labor in the fields for 50 cents an hour.
The Appropriations Act up for consideration later in the day would provide $2 million for the port and airport.
The bill also provides for storage projects north, east, and west of the lake, and for investment in septic tank-to-sewage system conversions sought by Scott.
But southern storage is absolutely necessary to solve the problem, Bradley said. That hasn't happened yet because of political and financial obstacles.
"It takes an event sometimes to wake the system up and say, 'You know what? We're not going to kick the can down the road anymore.' And that's what's happening today."
The debate centered on details of the program, including the jobs language. Bradley said it's too soon to tell how many people would benefit, since construction planning has yet to begin.
"We have a problem in the Glades Community" with employment, he said. "This is something we need to do independent of these terrible environmental disaster issues."
Sen. Randolph Bracy wondered now the sponsor arrived at $1 million for the port and airport projects.
Bradley answered that the money would allow planning to begin, and doesn't represent the full cost of those projects. The Senate budget contains additional millions for infrastructure in the area, he added.
Senate leaders have been in touch with federal officials and believe Congress and federal agencies can be brought on board, he said. Meanwhile, the state would proceed as planned.
"We need congressional approval to make this a reality," Bradley conceded. But "this is a reasonable proposal. … This isn't a crazy idea. This isn't like trying to shoot water to the moon."