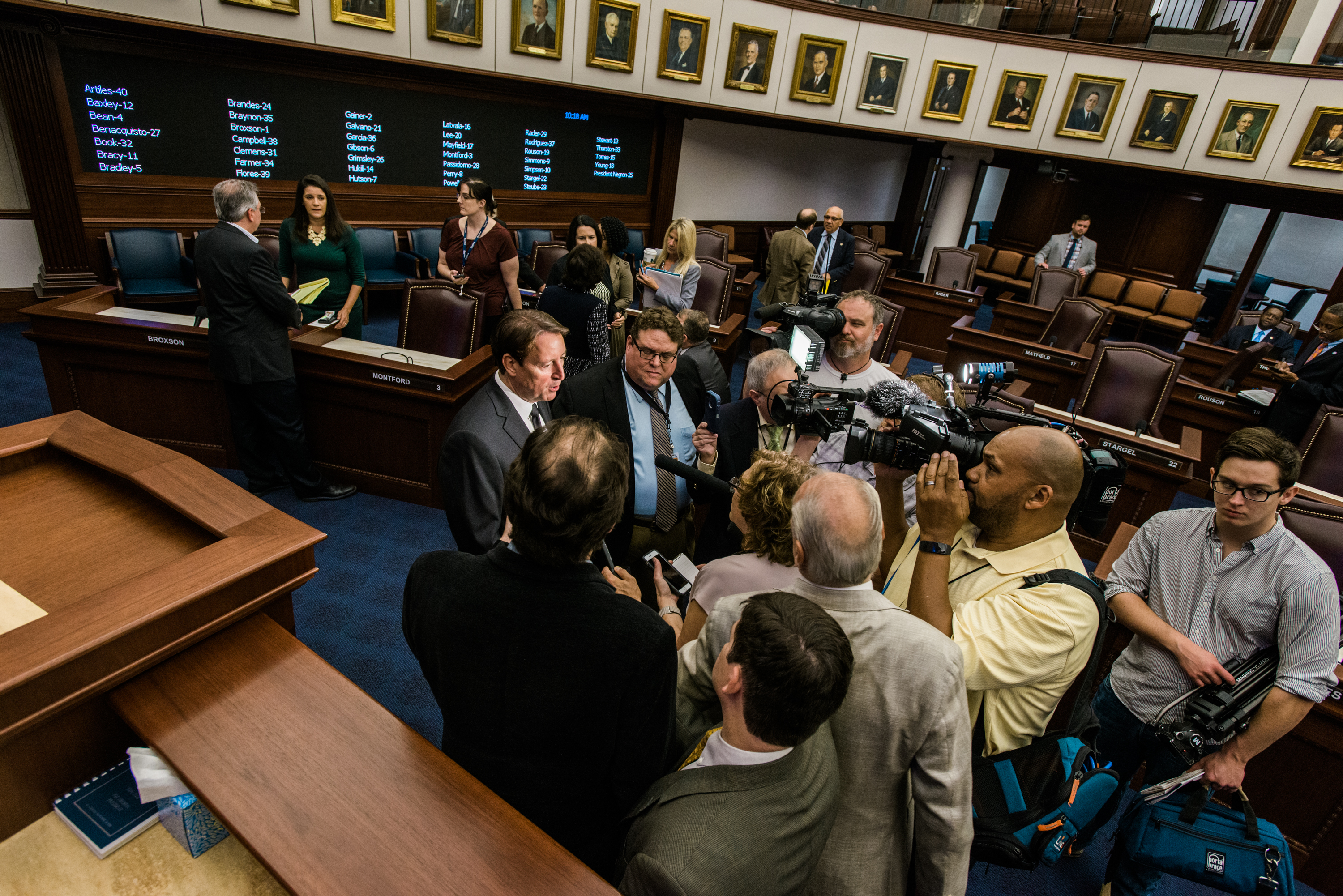 A proposed conference to resolve differences between the House and Senate gambling bills, originally planned for this week, was postponed till next week.
That's because, as of Wednesday, lawmakers continued to talk with the Seminole Tribe of Florida, which has six casinos in the state.
One lobbyist suggested an end game: Passing only a new agreement on exclusive blackjack rights for the Tribe, promising $3 billion to the state over seven years.
Otherwise, the two chambers are at odds, with the House holding the line on gambling expansion and the Senate open to some expansion, including allowing slot machines at pari-mutuels in counties that approved a referendum.
House Speaker Richard Corcoran called a compromise "a heavy, heavy lift" and state Sen. Bill Galvano has said he "couldn't guarantee we'll ultimately have a final resolution" this year.
Also on Wednesday, the Senate announced its conference members: Galvano, Lizbeth Benacquisto, Oscar Braynon II, Anitere Flores, Travis Hutson and Perry Thurston.