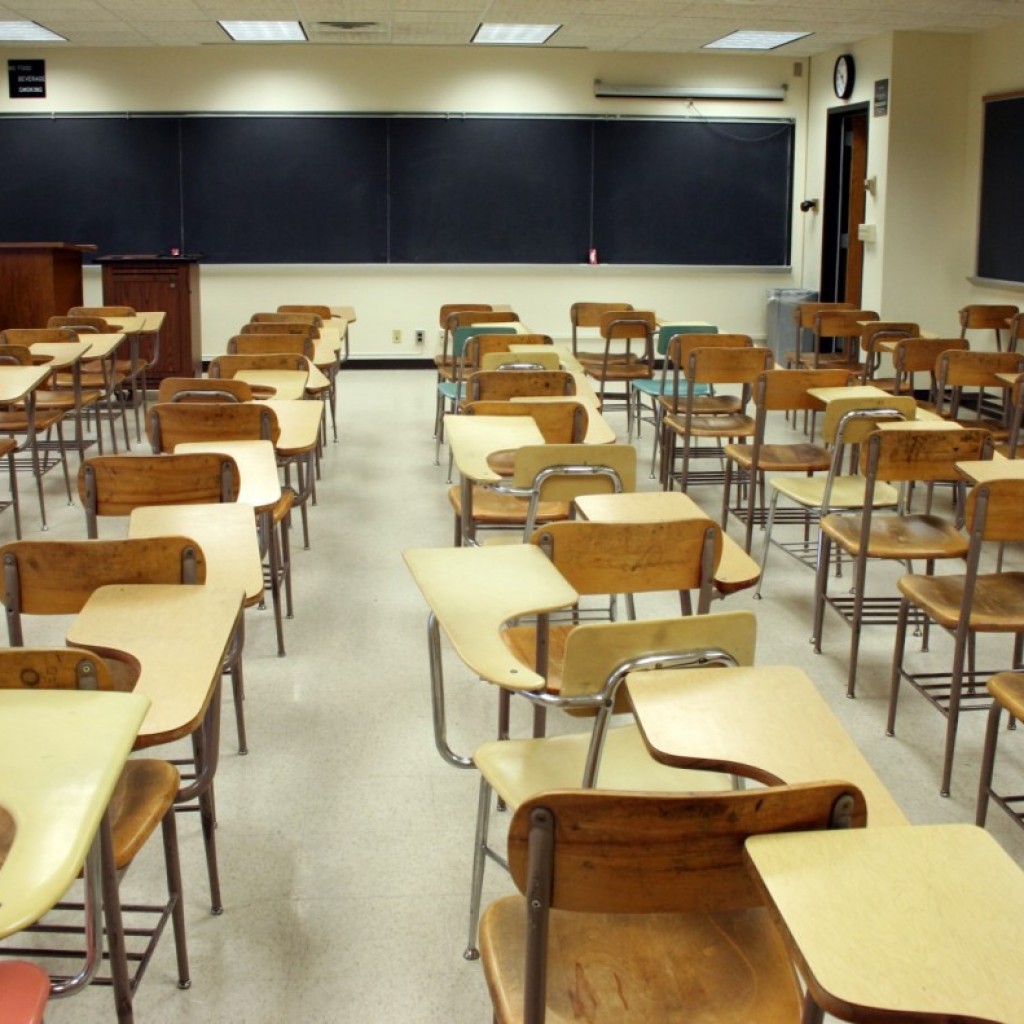 Despite bitter opposition from Democrats, the Republican-controlled House Thursday passed its proposal to create privately-run "Schools of Hope" to combat failing public schools in the state. 
The measure (HB 5105) was approved by a vote of 77-40 after more than three hours of debate. It now heads to the Senate, where leaders have said they're open to any idea that seeks to help students at low-performing schools.
By mid-afternoon, House members had yet to debate the 2017-18 budget, the one measure they are constitutionally required to pass each year.
House Speaker Richard Corcoran proposed $200 million in financial help for nonprofit companies to open charter schools in the Sunshine State.
The idea was to provide alternatives to chronically failing schools, often in poor areas, though it's been reported that many of the charter-school concerns the bill to tailored to aren't interested in coming.
The schools would be within five miles of, or in the zones of, existing traditional public schools that have repeatedly earned low grades under the state's school grading system. More than 100 schools statewide have been consistently ranked as low performing for more than three years.
A line of Democrats inveighed against the proposal, including Port St. Lucie's state Rep. Larry Lee, who gave a long and personal speech in which he said he had asked God whether he was "doing any good" in Tallahassee.  
"I played football … it's a team sport" like legislating, he said in debate. "Bipartisanship is not 'I wrote it and you vote for it' … we're not here to rubber-stamp." He later added that lawmakers "never give any spotlight to the public schools that are doing (it) right."
Charter schools are considered public, but they are run by private organizations that sometimes pay other privately run companies to manage them.
"This bill is not about education—it's about a cash cow for somebody else," said Rep. Roy Hardemon, a Miami-Dade Democrat.
The "Schools of Hope" proposal is coming at the same time that the Legislature is considering a contentious idea to force school districts to share part of their local property taxes with charter school operators.
Patrick Henry, a Daytona Beach Democrat, brought up the specter of racial discrimination, asking whether Florida was "returning to the days of separate and not equal."
"Do schools of hope have some secret formula?" he asked. "We can't test our way out of (educational problems), we have to teach our way out of it."
But Jason Fischer, a Jacksonville Republican, said students in persistently failing schools "need hope and we need to stand by them … This bill helps kids who are trapped in 'failure factories.' "
The House proposal would create both a grant program that would pay for expenses such as teacher training and other startup costs, and a loan program that would pay up to 25 percent of any school construction costs.
It would also extend the money only to school operators that are already either nationally recognized or have a record of successfully serving students with a high percentage of students from low-income families.
Background material from The Associated Press, reprinted with permission.