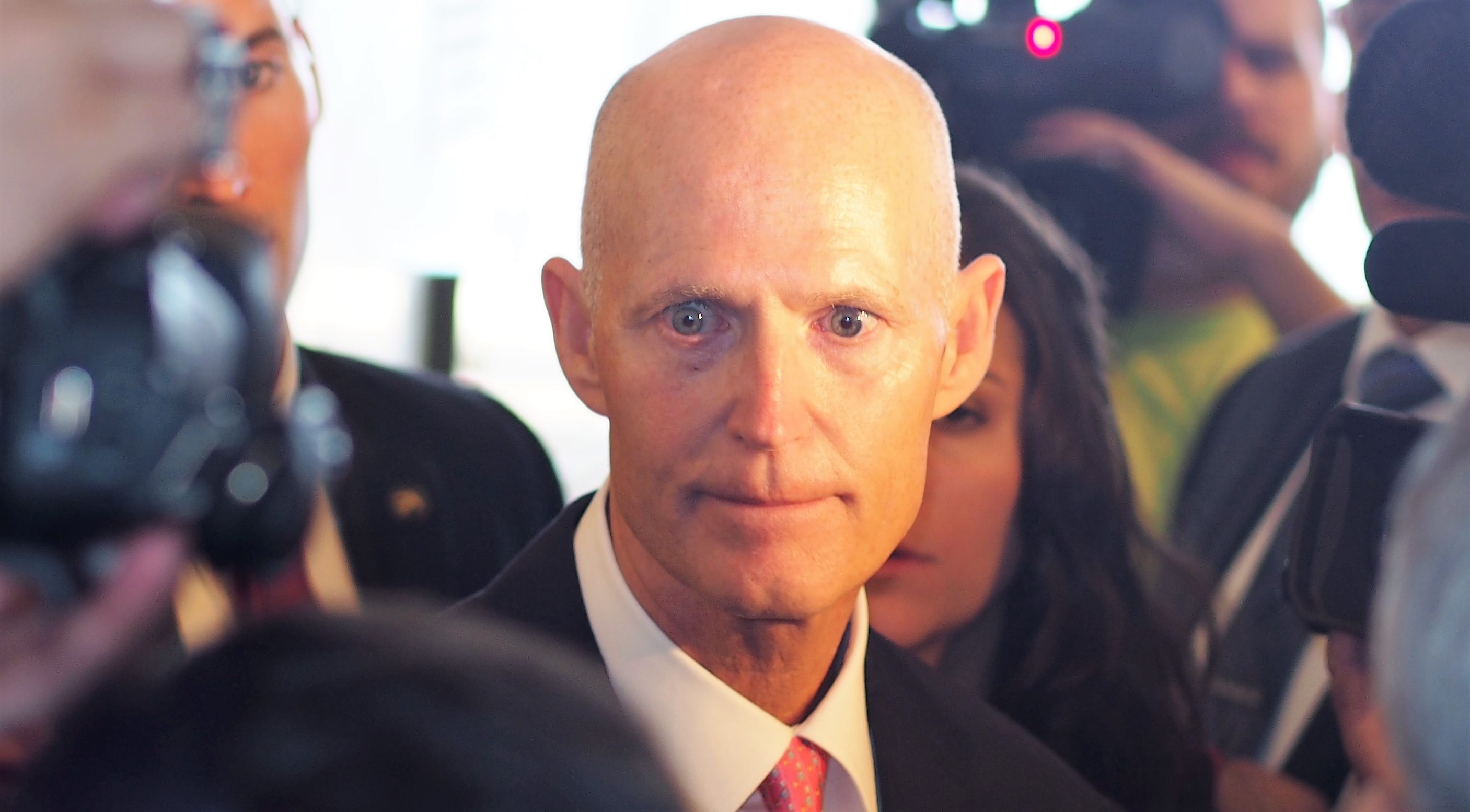 Gov. Rick Scott went once more unto the breach Tuesday, pressing his case for full funding of the state's VISIT FLORIDA tourism marketing agency.
The Republican governor—surrounded by VISIT FLORIDA's CEO Ken Lawson, board chairman William Talbert, and others—spoke with reporters outside his Capitol office.
The GOP-majority House of Representatives, which at first wanted to eliminate the agency, instead reduced its budget to $25 million for next year.
Scott wants $100 million to market the state to visitors, saying every dollar spent brings back $3.20 in tourism-related revenue, including from gasoline and sales taxes.
Scott mentioned that Florida is getting shellacked by ads—"…and they're nice," he said—from Utah, Michigan, California, Texas, and Georgia trying to divert tourists.
With Florida getting roughly 113 million tourists last year, "if we want even more tourists, we're going to have to spend more money," Scott said. "We have plenty of money in the budget … but the House has really limited our ability to market the state."
The Senate supported the work of VISIT FLORIDA with about $76 million in its budget. Senators soon will go into conference with the House to work out a compromise budget for 2017-18.
House Speaker Richard Corcoran has criticized both VISIT FLORIDA and economic development organization Enterprise Florida as needless dispensers of "corporate welfare." Though both are public-private partnerships, both take in far more public money than private.
But Scott says they help create jobs, adding that 1.4 million jobs are tied to tourism alone.
Scott has gone around the state, including the home districts of Republican House members who voted against VISIT FLORIDA, to host "roundtables." There, he has pointedly criticized lawmakers who went against him.
The people have his back, Scott added: They are "just shocked that the House would even think" about cutting money to promote tourism. "…I don't want to lose any jobs."
And he has enlisted them to the cause.
"I tell people, 'look, this is your Legislature,' " Scott said. " 'You need to reach out to them.' "