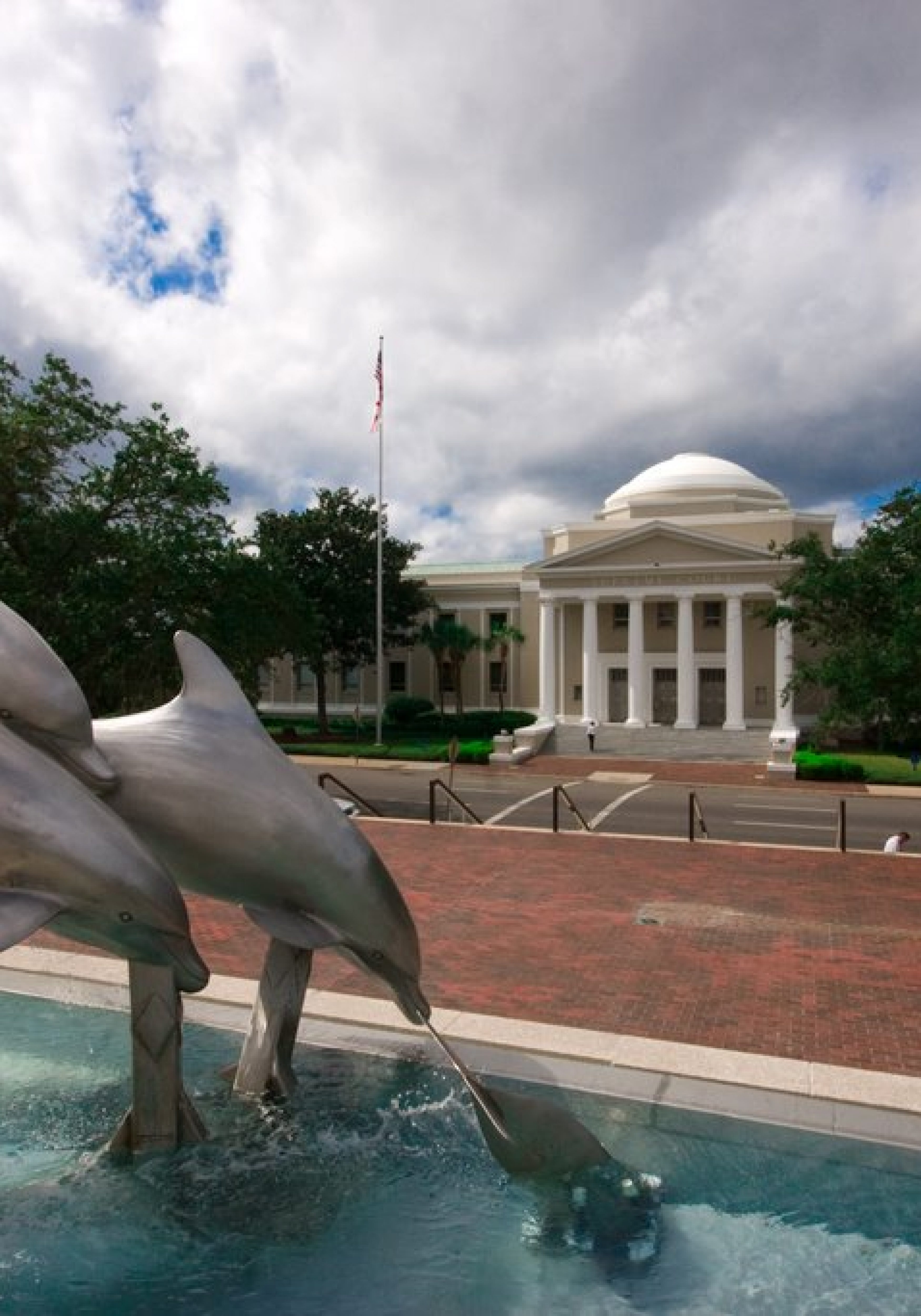 The state's highest court on Thursday gave its approval for proposed state constitutional amendments on voter approval of new gambling and restoring voting rights to ex-cons.
But there's a big 'if' before either can be placed on the 2018 statewide ballot—both amendments still need hundreds of thousands of signatures.
Moreover, Justices Ricky Polston and R. Fred Lewis dissented on the gambling amendment, saying "the ballot title and summary do not clearly inform the public that the proposed amendment may substantially affect slot machines approved by county-wide (referendums)."
The Florida Supreme Court does not pass judgment on subject matter, but reviews proposed amendments only to make sure they cover only one subject and that their ballot title and summary aren't misleading.
"We are pleased that the Supreme Court has approved the language of this amendment," said John Sowinski, chair of Voters In Charge, the group behind the "Voter Control of Gambling in Florida" amendment.
"(W)e can move forward with our efforts to ensure that Florida voters – not gambling industry influence and deal making – are the ultimate authority when it comes to deciding whether or not to expand gambling in our state," he added in a statement.
Voters in Charge wants to "ensure that Florida voters shall have the exclusive right to decide whether to authorize casino gambling," the ballot summary says.
The court, however, has not yet ruled in a case on Gretna Racing, the Gadsden County track seeking to add slot machines. Pari-mutuel interests have said Gretna and other facilities in counties where voters approved slots should be allowed to offer them.
If the court rules in favor, that could result in the single biggest gambling expansion in the state. The case has been pending since last June, when lawyers gave oral argument.
As of Thursday, state records showed the gambling amendment had 74,626 of the 766,200 valid signatures required for ballot placement.
"We will continue to collect the remaining petitions required to achieve ballot placement in 2018," Sowinski said. "The expansion of gambling in Florida carries with it such significant consequences for our state that any decision to do so should rest with the people of Florida.''
The "Voting Restoration Amendment," backed by Floridians for a Fair Democracy, has 71,209 valid signatures. The court approved that amendment unanimously.
It aims to restore "the voting rights of Floridians with felony convictions after they complete all terms of their sentence including parole or probation," its summary says.
"The amendment would not apply to those convicted of murder or sexual offenses, who would continue to be permanently barred from voting unless the Governor and Cabinet vote to restore their voting rights on a case by case basis," it adds.
"Today is a momentous day," said Desmond Meade, president of the Florida Rights Restoration Coalition and chairman of Floridians for a Fair Democracy. "The Supreme Court's decision to allow the Voting Restoration Amendment to move forward marks a key milestone on our path to a stronger democracy and a fairer Florida … Those who have paid their debt to society deserve a second chance."
ACLU of Florida Political Director Kirk Bailey said in a statement his organization was the "language approved today reflects the belief that those who have committed crimes should be punished, but once they have fulfilled the terms of that punishment, they should be restored to full citizenship.'
Florida is one of only three states with a lifetime ban on voting, he added: "This amendment modernizes Florida's criminal justice rules by bringing our state in line with others nationwide."
In 2011, Gov. Rick Scott and the Florida Cabinet ended the automatic restoration of voting and other civil rights to nonviolent felons after their sentences are up, requiring at least a five-year waiting period before ex-convicts can apply to get their rights back.